Maanayata Dutt to undergo second surgery?
Sanjay Dutt's wife, Maanayata, who is currently seeking treatment at the Global Hospital in Parel, is said to be suffering from a lung infection.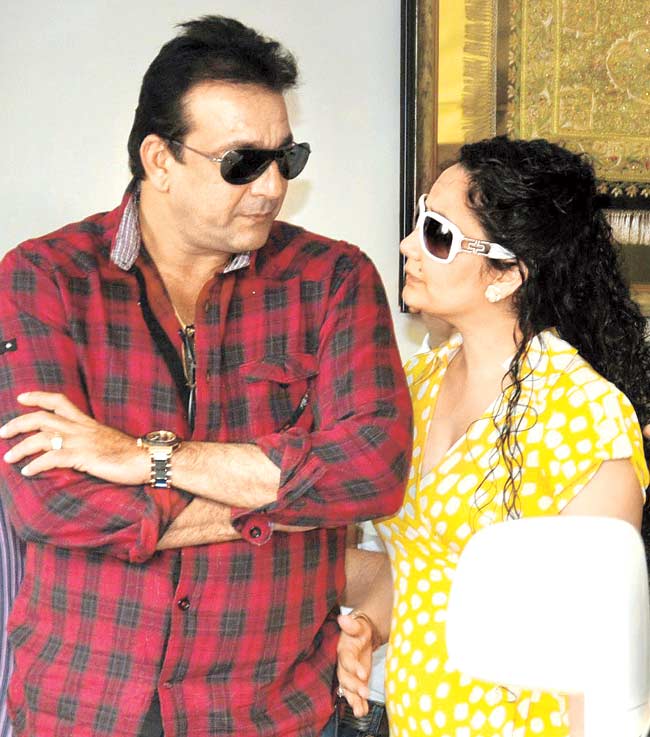 Sanjay Dutt and wife Maanayata
She already went through one surgery on January 8. If hospital sources are to be believed, she might have to undergo another one. When contacted, her doctor, Ajay Chaughule, confirmed this.
He said, "Yes, we performed a surgery on Maanayata on January 8 and currently she is responding well to the treatment. We will do further tests and decide if she needs to undergo another surgery."
Maanayata has been admitted to the hospital for two weeks now.
Hospital sources said she has undergone several tests and until all the results are out, they can not say anything about the final diagnosis.
The results of the tests are expected today.
Actor Sanjay Dutt, who is currently out on parole owing to his wife's sickness, got a month's extension on Monday, January 20.