Jan 18, 2014, 09:50 IST | A Correspondent
The actor, along with his co-stars, was there to promote his upcoming film 'Jai Ho'.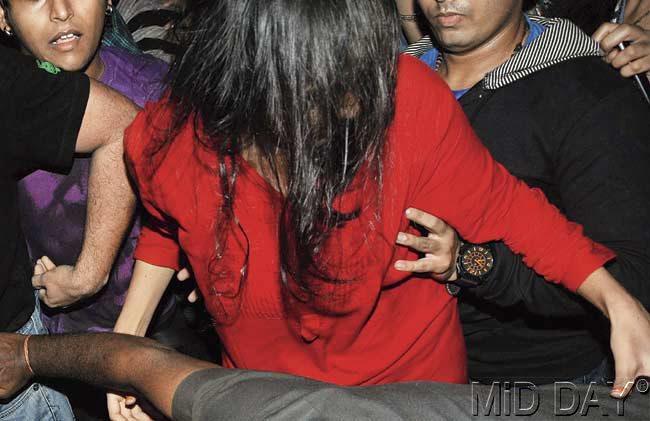 Pic/Satyajit Desai
The mob, trying to get a glimpse of the star, jumped the barricades and pushed and shoved each other no end. Our photographer caught a man, who took advantage of the pandemonium, and groped a female fan. Some were left with bruises as well.