Jan 17, 2014, 15:46 IST | A correspondent
Shah Rukh Khan and Salman Khan made headlines when they hugged each other at Baba Siddiqui's iftar party. And both the Khans are back at it again!
Photos: Salman Khan and Shah Rukh Khan hug and patch up at an Iftar party!
At an awards held last night in the city, the actors came face to face on the stage and greeted each other with a hug, Salman Khan was the host of the evening while Shah Rukh Khan received the award for Best Entertainer of the Year at the event.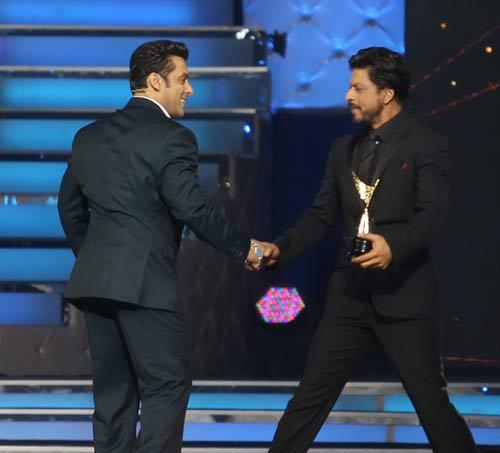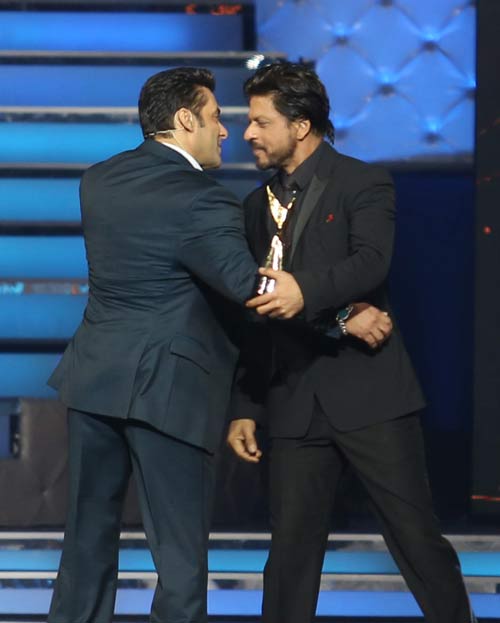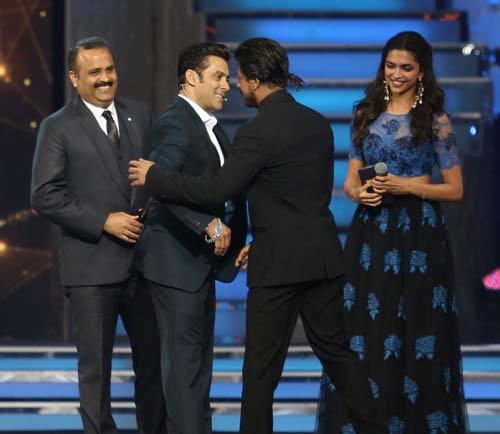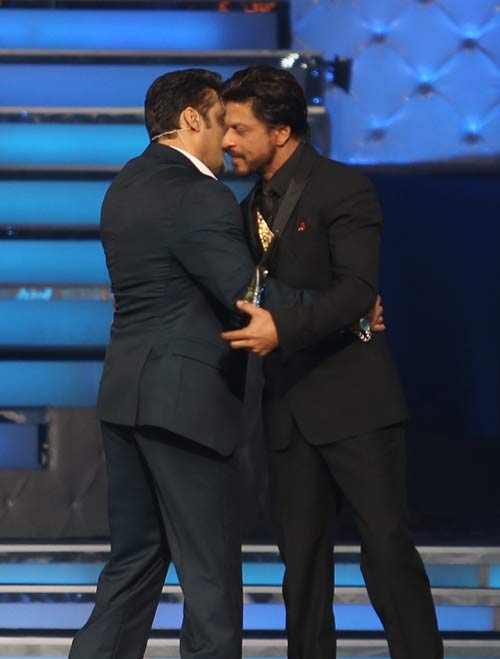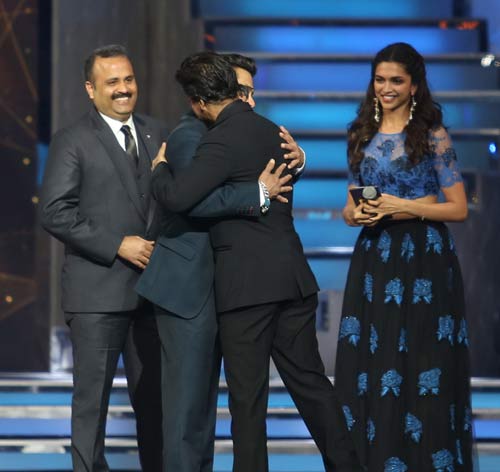 A source present at the awards informs that Shah Rukh even promoted Salman's film by saying "Jai Ho."