Great weather, mind-blowing music and some exceptional wine It's a heady concoction. The seventh SulaFest, the annual music festival at the Sula Vineyards open-air amphitheatre, will be held on February 1 and 2. Speaking to SUNDAY Mid Day, a spokesperson for the festival said they expect the fest to attract a larger than ever before crowd this year. "In 2013, we had over 10,000 music lovers attending the event. This year too, from noon to 10 pm, partygoers can expect a megamix of great music, wine, food, fashion and shopping in the idyllic environs of the winery's beautiful open-air, Greek-style amphitheatre."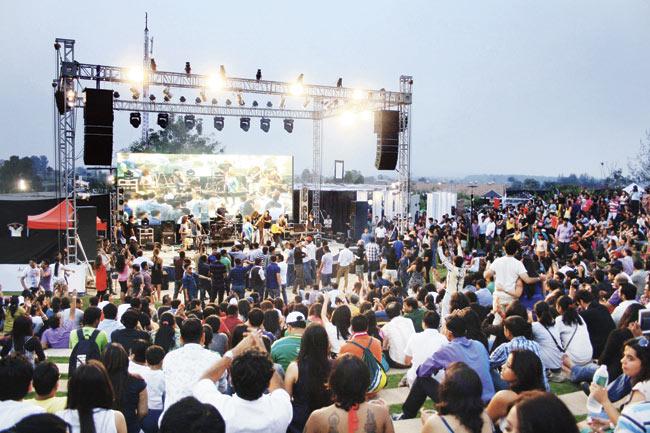 A special fashion show from Vero Moda will see India's top models walking the ramp. This year's band line-up includes the Gypsy All — children of the mighty Gypsy Kings carrying on their legacy. Also on view will be the Dub Pistols, the Reggae, Hip Hop group from UK; Avial, the folk-rock band from, DJ Anna from Brazil and many others. "We also have the SulaFest Bazaar that will sell antiques, exclusive SulaFest merchandise, clothes, accessories and bags. And those who want to chill can avail of foot massages, tarot reading sessions and even go grape stomping," the spokesperson said.
Vineet Gautam Country Head VERO MODA told Sunday Mid Day "The fest is a great platform for confluence of all things fashionable be it wine, music or style." Rajeev Samant, CEO and Founder, Sula Vineyards sounded excited when he said, "Great food. Super libations. Amazing music. Cool crowd. What an amazing day out, what could be better." SulaFest also has on board other partners such as BlueFROG, VH1 as a channel partner.
Tickets to the fest are available on www.bookmyshow.com