The makers describe it as India's first carbon neutral feature film. As the filming process ends up messing up places, the makers decided to plant hundreds of trees as compensation to qualify for the tag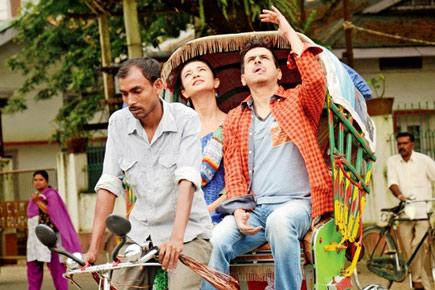 The characterisation is relatable, but at times the film appears to be a documentary
'Aisa Yeh Jahaan'
U/A; Drama
Director: Biswajeet Bora
Cast: Palash Sen, Ira Dubey, Prisha Dabbas, Kymsleen Kholie
Rating:

The makers describe it as India's first carbon neutral feature film. As the filming process ends up messing up places, the makers decided to plant hundreds of trees as compensation to qualify for the tag. Though it supports the 'save the environment' cause, it is also about Assam, which proves to be a visual delight. The message is clear — go plant trees, as many as you can, but at the end of this movie, you will want to plan a trip to Assam and buy those colourful, handwoven Mekhela chador, the local sari-like garb.
ADVERTISEMENT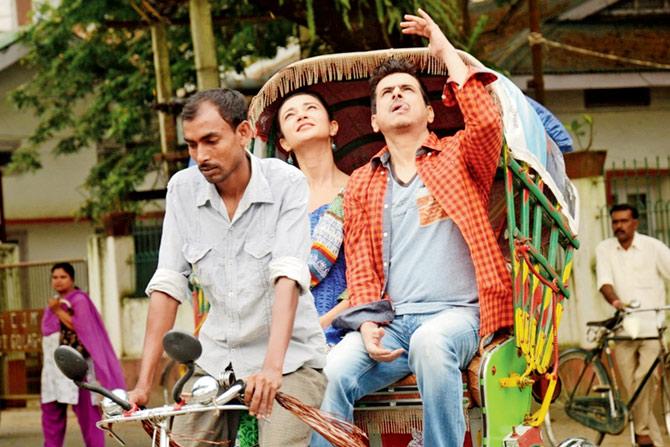 The characterisation is relatable, but at times the film appears to be a documentary
Doctor-turned-musician-turned-actor Palash Sen (remember his track 'Dhoom' and film 'Filhaal' over a decade ago?) is back on the scene after a hiatus. He plays an Assamese man who relocates from his village to Mumbai to be part of the rat race and pay EMIs. Accosted with heaps of blue plastic bags, mounds of filth and a concrete jungle, he misses his idyllic surroundings back home. But his ambitious wife (Ira Dubey) wants to lead the high life and earn big bucks to achieve her dream.
It's a story that any Mumbaikar can relate to. A couple which has moved here from elsewhere in the country trying to make both ends meet. Palash looks convincing and has not let his acting chops turn rusty.
Ira does a funny take, but it is the Assamese girl Kymsleen Kholie, who delivers a natural performance as their househelp. Yashpal Sharma is refreshing as a village bumpkin, a departure from the usual negative roles he essays. The characterisation is relatable, but at times the film appears to be a documentary. It drags on even as the comic touches to Ira's character is aimed at garnering chuckles to avoid the preachy mode.
Apart from the green cause, the film takes on the concerns of the people of the North East, parents pushing their tots into the glamour world and language barriers. Prisha, the angelic kid who plays Palash-Ira's child, knows more Hindi than Assamese, she wonders what her dad will give her every time she calls him Deta (father in Assamese), which translates as 'to give' in Hindi.
This film has been made with heart, but desperately tries to weave in the commercial elements when you have model Carol Gracias suddenly pop up in an item number. With two big guns ('Bajrangi Bhaijaan' and 'Baahubali') still firing at the box office and another Cannes-acclaimed film, 'Masaan', trying to make an impact, this week, this go-green call seems as tough as the zero garbage mission.