Director Sriram Raghavan consistently treads that thin line between the right and wrong in the complex revenge drama 'Badlapur', which keeps us riveted but also mighty unsettled, while Varun Dhawan delivers a performance that far exceeds expectations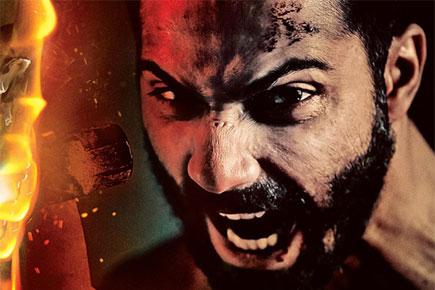 'Badlapur' review
'Badlapur'
A; Crime/Drama/Thriller
Director: Sriram Raghavan
Cast: Varun Dhawan, Nawazuddin Siddiqui, Yami Gautam, Huma Qureshi, Radhika Apte, Divya Dutta
Rating: 

'Badlapur' is definitely not the stuff for those with a weak appetite or those who like things black or white. Director Sriram Raghavan consistently treads that thin line between the right and wrong in this complex revenge drama, which keeps us riveted but also mighty unsettled.
ADVERTISEMENT
Photos: Top Bollywood stars at a special screening of 'Badlapur'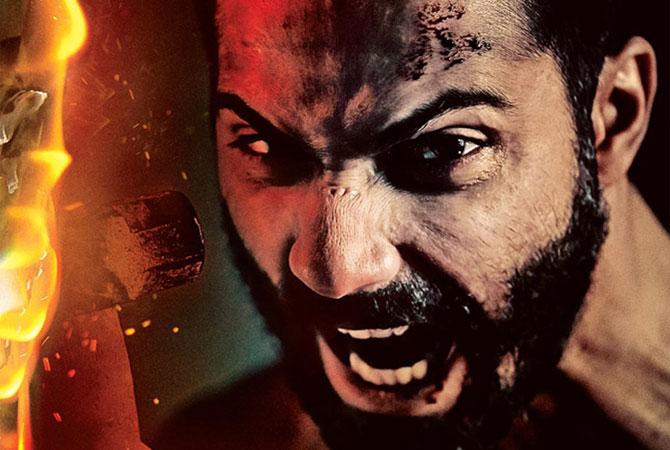 Varun Dhawan in 'Badlapur'. Pic/Santa Banta
Young advertising professional, Raghu, (Varun Dhawan) loses his wife (Yami Gautam) and his son when they are murdered in a freak incident. The enormity of the grief makes Raghu also lose his will to live and he merely exists for years in a nondescript world even as one of the accused, Layak, (Nawazuddin Siddiqui) is languishing in jail. Layak's other partner (Vinay Pathak) manages to escape. The wound refuses to get healed and is festering in Raghu's heart till he finds an outlet 15 years later when Layak is about to be released. And then begins a violent and mindless revenge spree.
Also read: Varun Dhawan's family attends screening of 'Badlapur'
The story, peppered with black humour to tickle us once in a while, reveals many more levels as we go along in this emotional roller coaster ride. The impressive ensemble cast contributes in a large way. Nawazuddin gives a stellar performance as he plays the full-fleshed character of Layak, a convoluted criminal mastermind at the outset, but who cautiously lets his humane, vulnerable side peek out once in a while. Pitting against someone like Nawazuddin must be a mighty task, but one must applaud Varun Dhawan for not only being wise enough to pick up this role, but also putting in a lot of effort. He comes up with a performance that far exceeds the expectations one would have from a greenhorn.
Photos: Special screening of 'Badlapur'
The four heroines capably add spice to this furiously boiling broth, but it is Radhika Apte's Koko who stays with you.
While the first half keeps you firmly in its grip, the second half starts meandering a little till it captures you back with an absolutely unforeseeable climax.
What you mainly take away from this movie is its core; a story (written by Sriram Raghavan) that tells us that most often the situation is the villain. And, perhaps, each of us is capable of turning a criminal when faced with an extreme situation.