Ayushmann Khurrana, who struck gold with his debut film 'Vicky Donor', says his upcoming film 'Hawaizaada' is special to him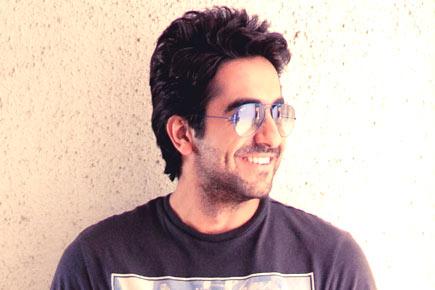 Ayushmann Khurrana
Actor Ayushmann Khurrana, who struck gold with his debut film 'Vicky Donor', says his upcoming film 'Hawaizaada' is special to him.

Ayushmann Khurrana
"As we shoot this sequence of 'Hawaizaada' at 2.30 am, the devil's horns come out. This film is special," he posted on Twitter.

The period film was earlier called 'Bambai Fairytale'. It has now been re-titled 'Hawaizaada' and is being directed by Vibhu Puri.