The best thing about 'Laal Rang' is its unique and interesting plot. The next best thing is Randeep Hooda, who gives a killer performance in this one. Director Syed Ahmad Afzal has picked the right star cast, which largely contributes to the film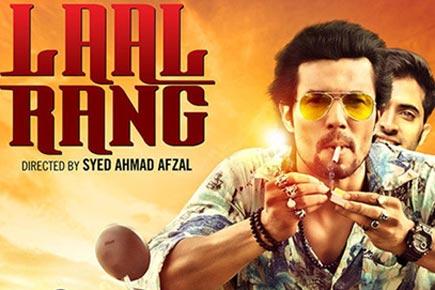 'Laal Rang' - Movie Review
'Laal Rang'
U/A; Drama
Director: Syed Ahmad Afzal
Cast: Randeep Hooda, Akshay Oberoi, Pia Bajpai, Rajniesh Duggal
Rating: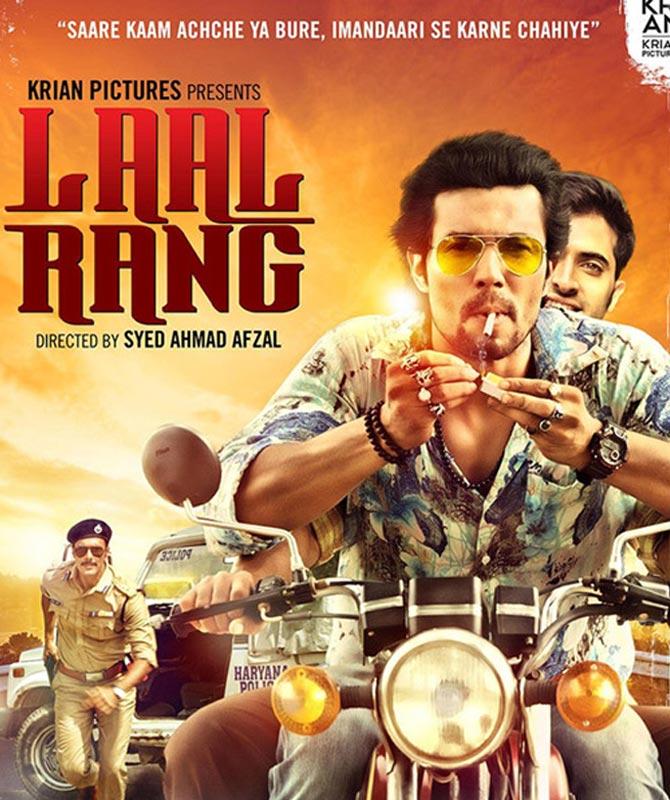 'Laal Rang' poster. Pic/Santa Banta
The best thing about this film is its unique and interesting plot, which is inspired by the true life account of people who make a quick buck through the blood bank racket. The next best thing is Randeep Hooda, who plays Shankar, the kingpin of this racket.
Shankar, a well-etched character, is the unlikeliest hero. He is brash, largely unapologetic about his criminal life and is irrepressibly charming. He is cool as he never feels the need to justify his stand or actions. Scratch the surface and he's a sensitive soul pining for his girl and the one to forgive easily.
An ambitious student from a humble background, Rajesh (Akshay Oberoi) has taken the shine for Shankar and his ways and he starts idolising him. Rajesh is totally taken in by the ease with which Shankar manages to handle the covert operation of stealing blood from the bank and then replacing them with that of poor folks in need of money.
Shankar's roaring business faces a hurdle in the form of the new cop (Rajniesh Duggal), and things and relationships start changing after one point.
While the central plot offers much promise, the film in itself stretches it too far and tends to get slow, meandering and repetitive at many points. What could work against the film is also the heavy Haryanvi lingo-peppered dialogues, which could be really difficult to decipher for the audience that doesn't belong to the Northern belt. The director Syed Ahmad Afzal seems as taken in by Shankar as Rajesh and seems reluctant to move the camera anywhere away from him for more than two minutes at a stretch.
However, one must give credit to Afzal for being sensitively able to explore the growing friendship between Shankar and Rajesh and also the awkward yet sweet romance between Rajesh and his Rapidex English speaking girlfriend Poonam (Pia Bajpai). Also, he has picked the right star cast, which largely contributes to the film. While Akshay Oberoi is earnest and shows huge potential, it is Randeep Hooda who gives a killer performance in this one. One didn't have doubts about Hooda's talent earlier, but it is roles like this that fully show what he's capable of. Not many actors can come across as so hot and cool at the same time.