'Phobia' is an intelligent film, which deals with the most unusual of situations. The best thing about this film is that it doesn't follow the trusted and safe route of horror films and gets pleasantly unpredictable at the end. Radhika Apte gives a crackling performance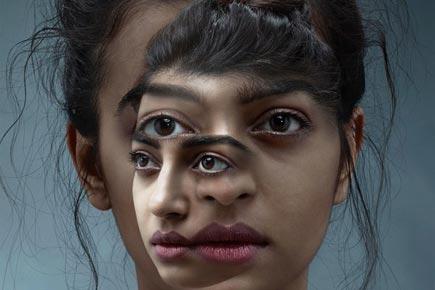 'Phobia' - Movie Review
'Phobia'
A; Thriller
Director: Pawan Kripalani
Cast: Radhika Apte, Satyadeep Mishra, Ankur Vikal, Nivedita Bhattacharya, Yashaswini Dayama
Rating: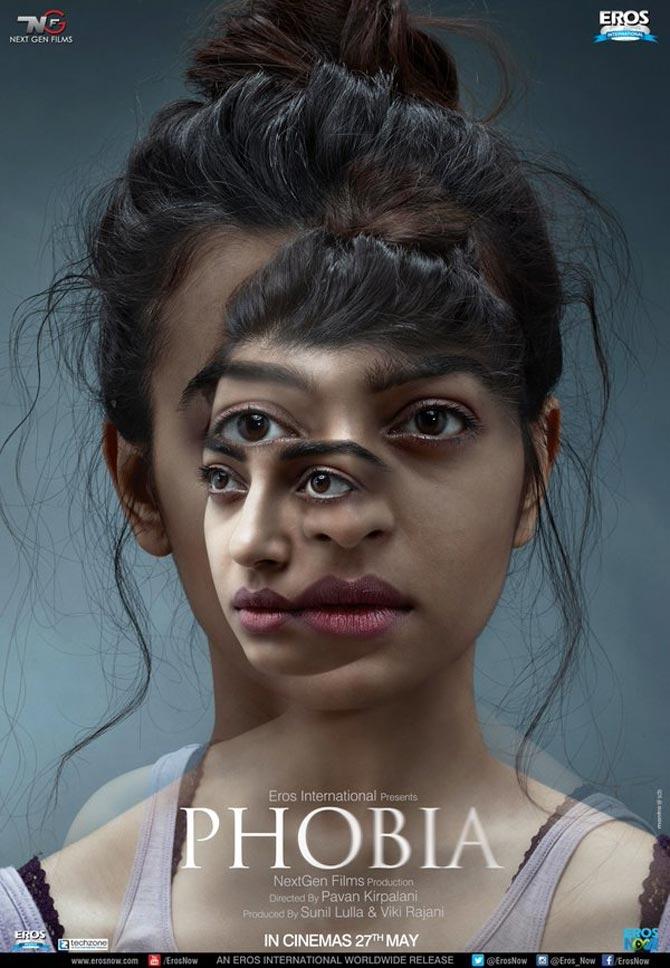 'Phobia' poster. Pic/Eros Now Twitter account @Eros Now
Rarely do you come across a good horror movie in Bollywood which has most often dished out tacky, sex driven B-grade drivel in the genre.
'Phobia' is an intelligent film, which deals with the most unusual of situations. What do you do if you have a phobia of the world outside your home, and to top it, your home itself turns out to be anything but safe for you?
In a crackling performance, Radhika Apte plays Mehak, a single girl in the city suffering from agoraphobia after a traumatic experience. Mehak is confined to a home which is not really a safe haven, since she sees more than she should within those four creepy walls.
Pawan Kripalani, who's earlier scared us with 'Ragini MMS', keeps the narration tight, thus making our hearts stay in our mouth throughout the 100-odd minutes of the film. The best thing about this film is that it doesn't follow the trusted and safe route of horror films and gets pleasantly unpredictable at the end. Another huge plus point is its cast. Radhika doesn't miss a single step as she gives an amazingly convincing performance of being someone who's suffering from a terrible trauma, without going overboard even for a moment.
The other actors who play interesting characters, like Mehak's friend who wants to be her lover (Satyadeep Mishra), the neighbour with a creepy laughter (Ankur Vikal), the sprightly young neighbour (Yashaswini Dayama) and Mehak's sister (Nivedita Bhattacharya), lend good support.
Just one aspect of the story (written by Pooja Ladha Surti, Arun Sukumar, and Pavan Kripalani) is jarring as it seemed to be fitted in for the convenience of the plot. Why would a person who's under tremendous trauma put up in a new, strange place alone?
But then all's forgiven as it is after long that one watched a 'horror' film which really makes one scared, instead of being disgusted or amused.
Watch this one.