'Sultan' is made with the 'Bajrangi Bhaijaan' formula - it's a big movie with all the masala you need. Salman is not Salman, but Sultan, and that's a rare feat in itself. Anushka Sharma is flawless as always. 'Sultan' is a fun watch, the perfect fix for a not-so-great day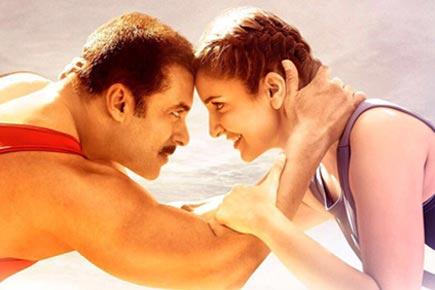 'Sultan' - Movie Review
'Sultan'
U/A; Drama-Romance
Director: Ali Abbas Zafar
Cast: Salman Khan, Anushka Sharma, Randeep Hooda, Amit Sadh, Anant Sharma
Rating: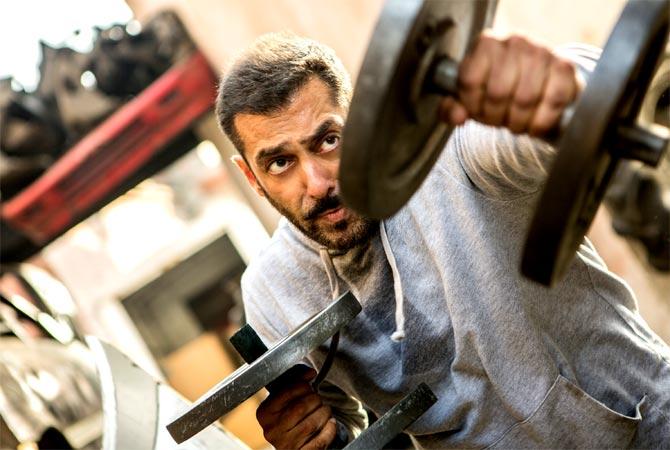 Salman Khan in a still from 'Sultan'
ADVERTISEMENT
YES, we know he recently upset everyone with his I-don't-care-I-am-Salman-and-I-can-say-anything attitude, when he compared his gruelling training sessions for the just-released 'Sultan' to feeling like a "raped woman". But like a senior journalist sitting beside us at the screening said, "He apologised right away. 'I didn't mean it and nobody bothered to quote that,' Salman argued. Salman was saying, quote me, but quote me in full."
Well, whichever side of the Salman rape row you are on, one thing is clear — he knows how to deliver a box-office hit.
Ali Abbas Zafar and producers YRF have cast 'Sultan' in the Bajrangi Bhaijaan mould. It's a big movie with the right dose of masala.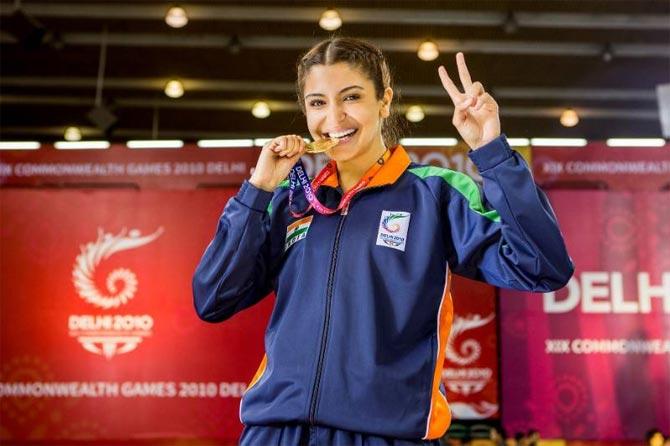 Anushka Sharma in a still from 'Sultan'
A wrestler tries to win over the woman he loves, and her respect, but he misses a step when he lets arrogance get the better of him. Then, middle-aged, he makes a dramatic comeback like only true sportspersons can. Salman is not Salman, but Sultan, in this film. And that's a rare feat. Think Shah Rukh in 'Chak De!'. He is controlled in his acting, but plays the charming Romeo when he needs to, before transforming into a stoic man on a mission. He's an actor and not a star in this one.
Anushka Sharma as Aarfa, the female wrestler who inspires Sultan, is flawless as she is often. It's her practical, don't-mess-with-me acting that makes her a delight to watch. A special mention for Anant Sharma, who plays Govind, Sultan's best friend and sidekick. He appears in almost every frame, providing the laughs and helping subtly build the emotional trajectory. Randeep Hooda is brooding and steamy as Sultan's coach while Amit Sadh is someone you can easily relate to as the owner of a pro-wrestling league.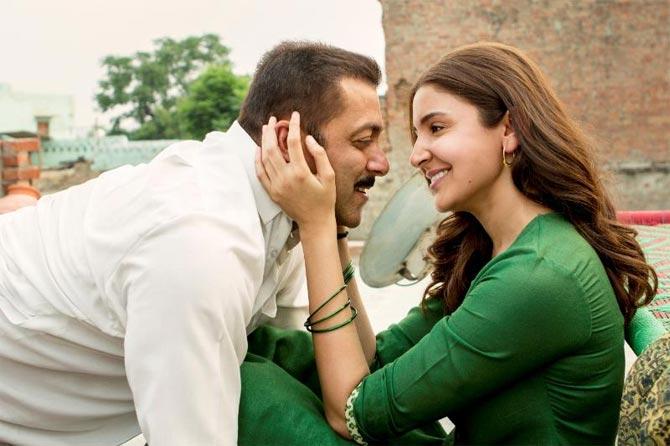 Salman Khan and Anushka Sharma in a still from 'Sultan'
But it's also the sport itself that's a scene-stealer. You see Haryana in its rustic vigour; the cast speaks Haryanvi with ease without making the dialect grate on your nerves.
It's one more attempt at saying, sports other than cricket exist in this country, and wrestling is one that's attached to India's soil.
The camerawork is slick and the direction graceful.
The music by Vishal-Shekhar is foot-tapping ('Baby Ko Bass Pasand Hai' and '440 watts') and compliments the screenplay. But we think at one point we heard the Game of Thrones theme as is!
'Sultan' is a fun watch, offering the perfect fix to lift a not-so-great day. It's about love and the will to do anything that comes with protecting it. It's also about bringing yourself back from the dead, and saying, 'I am not going anywhere' — something that Sultan and Salman Khan, the man, have in common, despite their disparate destinies. The 'public' is going to lap this one up. Eid Mubarak.