A great story, good editing and uncompromising execution makes 'Titli' a film not to be missed. Not for a split second you want to miss what is rapidly unfolding on the screen, as if averting your eyes might change the course of the characters' destiny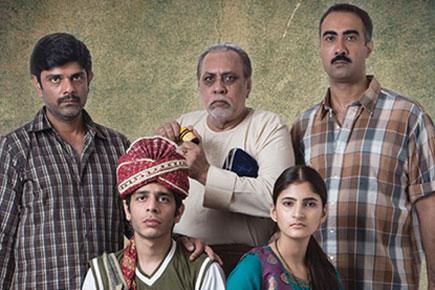 'Titli' - Movie Review
'Titli'
A; Drama
Director: Kanu Behl
Cast: Shashank Arora, Ranvir Shorey, Amit Sial, Lalit Behl, Shivani Raghuvanshi 
Rating: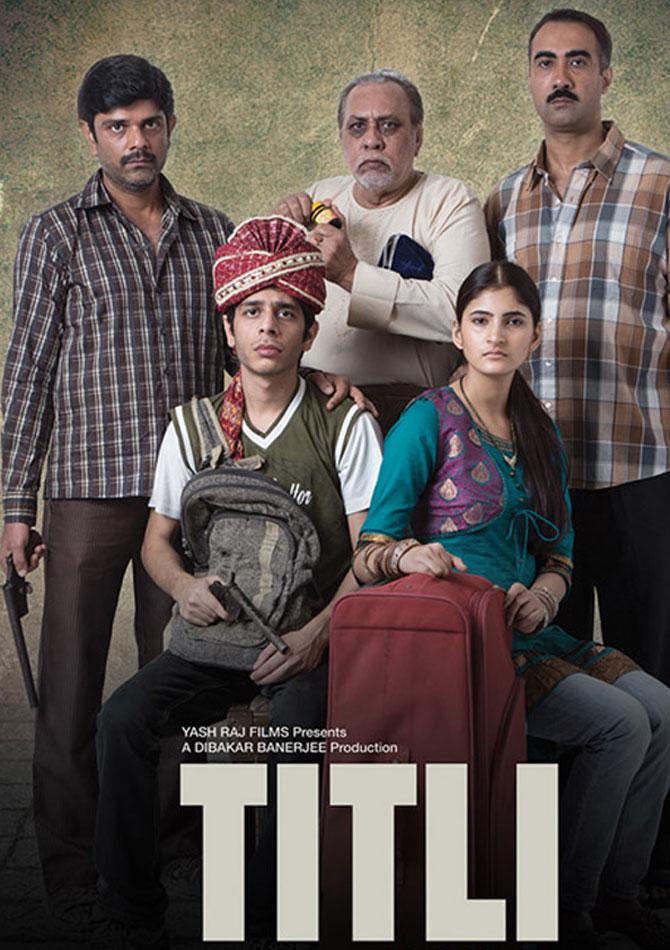 Poster of 'Titli'. Pic/Santa Banta
Right from the opening scene Kanu Behl, the debut director of this film, goes straight for your gut and unapologetically wrenches it out, even as he introduces you to a dysfunctional family living in Delhi. The family consists of three brothers and their father living in a shambled 'home' next to a 'nullah' that you reach after walking through a few claustrophobic, narrow lanes. The brothers live a guilt-ridden life as they earn their living through car jacking and hitting people. Vikram (Ranvir Shorey), the eldest brother, is always on an emotional boil as he vacillates between flying into a rage and shedding tears at his situation. Baawla (Amit Sial) is the middle brother who tries to mediate between Vikram and the youngest, Titli (Shashank Arora). Titli, though outwardly calm and timid, is trying to get out of this claustrophobic family situation, for a desperate breath of air.
Photos: Celebs at a special screening of 'Titli'
Let me warn you, for most part of it, you are flinching and squirming in your seat, as the angst and the crippling helplessness of the brothers start creeping up on you and before you know it, you become a part of their miserable, painful lives. Not for a split second you want to miss what is rapidly unfolding on the screen, as if averting your eyes might change the course of their destiny.
Also read: Director Kanu Behl reveals his inspiration behind 'Titli'
What you mainly take away from this film is that Behl, even when showing you the mirror to a harsh reality sans any filter, in a strange paradoxical way, tells us how hope and instinct for survival can exist even in the face of dead ends. One scene where Titli is convincing his bride, Neelu (Shivani Raghuvanshi), to let him break her bones is undoubtedly chilling to the bone, but after the initial fear and disgust, you feel a surge of admiration for the strength and passion that Neelu exhibits as she deals with this trying situation in the most matter of fact, resigned manner.
Also read: Ranvir Shorey: I am uncomfortable doing commercial films
Ranvir Shorey is in great form as his expressions admirably switch from mad rage to utter despair in matter of seconds. Arora, Raghuvanshi and Sial are fantastic.
A great story (Sharad Katariya, Kanu Behl), good editing (Namrata Rao) and uncompromising execution makes this a film not to be missed.