A black-and-white doodle by Shah Rukh Khan during a 1997 trip to Paris is set to be auctioned at Osian's The Greatest Indian Show On Earth 2 at a base price of Rs 1.2-1.8 lakh, but could fetch more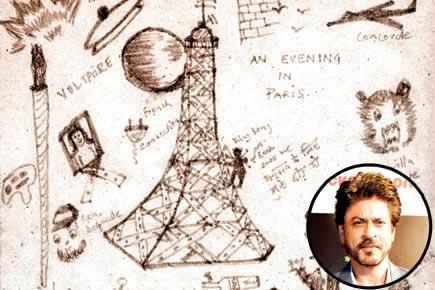 Shah Rukh Khan's sketch
A black-and-white doodle by Shah Rukh Khan during a 1997 trip to Paris is set to go under the hammer. It will be auctioned at Osian's The Greatest Indian Show On Earth 2 that features other Bollywood folk's paintings besides vintage film memorabilia, publicity material and arts. The event will be held at a Bandra five-star on June 22.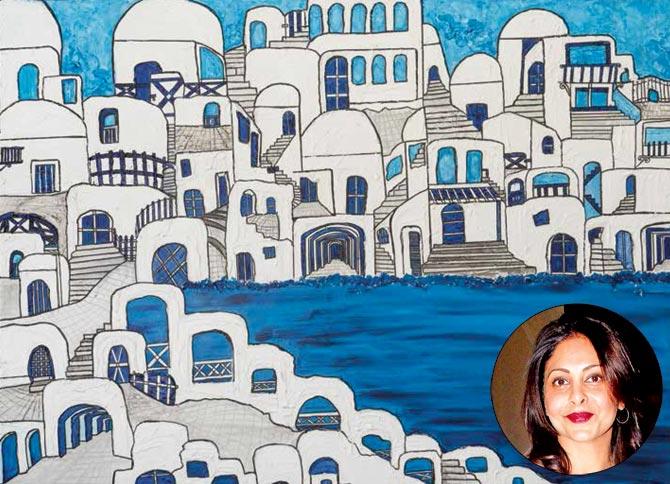 Actress Shefali Shah's untitled work, 2016 (acrylic on canvas); Rs 80,000 - 1.20 lakh
SRK's sketch emerged from a film critic-journalist's collection. The star's creative outpouring includes his vision of what is synonymous with France — the Bastille, the Concorde, Voltaire, the French Revolution, the French connection, King Kong climbing the Eiffel Tower with the damsel in distress, a pair of lips to denote French kissing and French General Charles de Gaulle.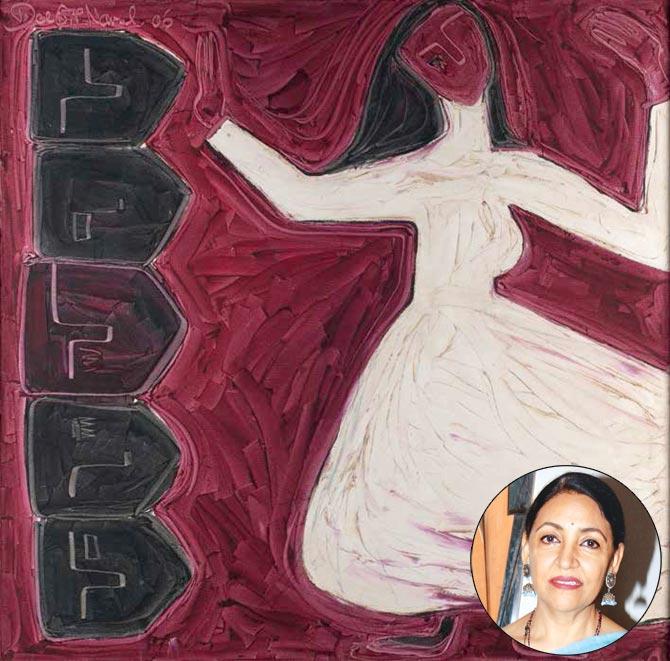 Actress Deepti Naval's untitled work, 2006 (oil on canvas); Rs 2-3 lakh
King Khan has also added a Bollywood touch to his doodle with a girl saying Tu Mera Hero No 1 to a boy, while the damsel being dragged by King Kong says, "Bhagwan ke liye mujhe chhod do." Shah Rukh finally signs off with these words: In Paris, do as the Indians do.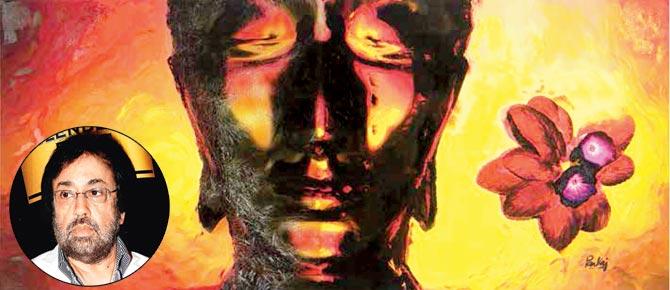 Filmmaker Pankaj Parashar's 12 days, 2017 (mixed media on canvas); Rs 40,000–60,000
Osian founder-chairman Neville Tuli says, "The rare sketch is more like a doodle-cum-drawing of Shah Rukh's visit to Paris. It provides a unique insight into the mind of a cinematic superstar in the making. Though estimated conservatively between Rs 1.2 lakh to R1.80 lakh, it is expected to sell for more."
Tuli adds this would be the first time that they will feature the visual fine arts expression of leading cinematic professionals. "With several cinematic personalities increasingly trying to discover other facets to their creativity, especially with the fine visual arts, we are expecting to widen this section in the next auction," he says.