Bollywood has finally come of age and is promoting their adult flicks unbashedly and without a pretense. We take a look at what makes filmmakers more in-your-face today
Mastizaade is replete with double meaning dialogues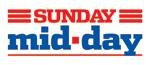 There is no denying that Bollywood has evolved over a period of time. Filmmakers are no longer being coy about promoting their adult flicks under the guise of thrillers and comedies, but are openly marketing the genre, as they seem to be getting more and more comfortable with the idea.
ADVERTISEMENT
Also read: 2016 will be year of adult comedies in Bollywood, says Sunny Leone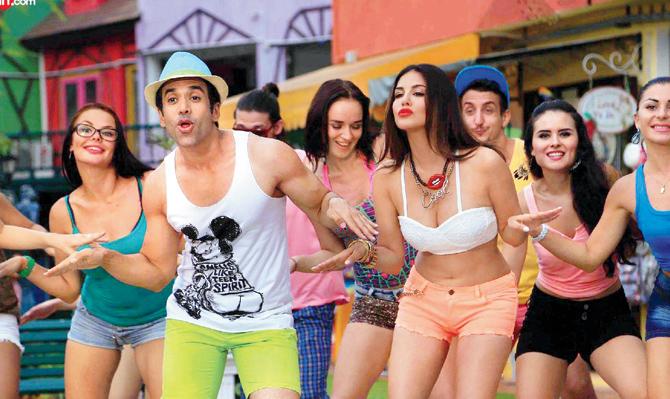 'Mastizaade' is replete with double meaning dialogues
The first half of 2016 will see three sex comedies, 'Kya Kool Hain Hum 3', 'Mastizaade' and 'Great Grand Masti', making their way to theatres. The trailers of 'Kya Kool Hain Hum 3' and 'Mastizaade', which released recently, have already created a buzz among the audience and, in a one-of-its-kind move, the former is being called the first porn-com in India. So, what makes the makers more in- your-face today?
Being accepted
The reason why films relying heavily on sexual content are doing well at the box-office is that the audience is open to all genre of films today. Says trade analyst Akshaye Rathi, "Sex comedies in India are getting bolder and audience is showing interest in the genre. Many sex comedies are popular in the international market, but in India the market has grown in the past five years. According to me, the genre will enjoy its moment for a while in the country. As far as introducing the word porn-com is concerned, I think it's a great marketing gimmick. It is a brave and smart decision."
While the audience is accepting the genre, it can also be said that an increasing number of producers are backing sex comedies as well.
Gizele Thakral, who features in Kya Kool Hain Hum says, "Producers backing sex comedies is a testimony to the genre being accepted by Indian audiences. Box-office collections also show that if you have a good story, making sex comedies is no longer a risky affair. Also, called Kya Kool… a porn-com is a genius stroke by Ekta (Kapoor). It will arouse curiosity and audience will be more interested in watching the film."
Important to have fun
Actors such as Aftab Shivadasani and Vir Das who have starred in films with heavy sexual content feel that it is high time people stopped considering sex as taboo and had fun with it instead. "We are a country of over a billion people. We didn't get to that number through telepathy. Someone somewhere is having sex. We might as well have a sense of humour about it and have some fun with it," says Das, who stars in the upcoming 'Mastizaade'.
Also read: Bollywood risque-ing it? Sex comedies to watch out for
Aftab Shivdasani, who will be seen in 'Kya Kool Hain Hum 3' and 'Great Grand Masti', seconds Das's opinion and says, "I believe that it is important to have a sense of humour. There are a few sensitive issues which should be dealt in a particular manner, but there are some issues which should be dealt with humorously/lightly. I know for a fact that a lot of people criticise such films, but secretly enjoy watching it. I am not hypocrite, if I choose to be a part of an adult film, I will have to use my sense of humour accordingly. We should be open-minded."
The other side
It's a fact that films revolving around adult content make a lot of money at the box office but on the other hand, the returns on satellite are very low due to censor issues.
Says Komal Nahta, "The market for sex comedies in India is growing but the films' success depends only on the box office collection since there is hardly any return on satellite. This genre is not for satellite television. So producers have to ensure that the film is rightly budgeted properly."
Rangita Nandy, producer, PNC, opines that films with adult content were always popular, but Bollywood has given them a stepchild treatment. She says, "Films with adult content have always been popular in India, but yes, despite their success, Bollywood has always treated them like stepchildren. Actors, even banners, have shied away from the genre. But through the years, the numbers on the genre have only exploded. This means, like it or not, these movies have a thriving, flourishing and expanding audience.
And that has its respect amongst the business community of Bollywood. Every change that enhances box office collections are welcome. And really, these are adult themed movies for an adult audience and for the large part, we are adults. Rangita adds, "So where's the taboo? But I guess, the taboo associated with the genre will remain till respectable, A-grade actors sign on board like in Hollywood with films like Hangover 1-2-3, Wedding Crashers, etc. Until then the genre will be celebrated as a super money spinning machine. No harm or taboo in that."