A 100-page crowdfunded comic is hoping to educate girls on menstrual hygiene, puberty and social norms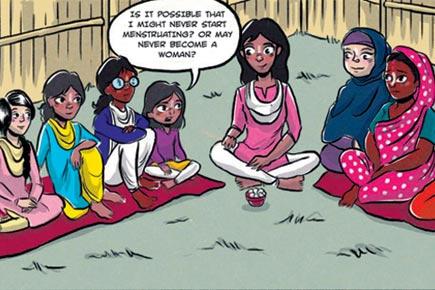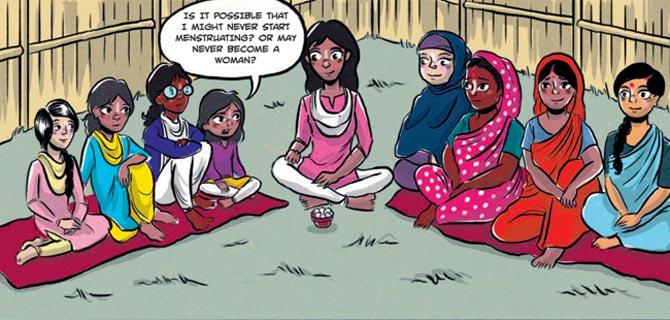 When American writer Ariana Abadian-Heifetz got her first period, her father bought her flowers and her mother wanted to throw her a party. "I grew up appreciating how beautiful and intelligent the female body is, and how menstruation was one of the things that made it unique." This message about body positivity related to menstruation is what Ariana wants to teach girls in India through her educational comic book, Spreading Your Wings. The book is being crowdfunded, and will be out in October.
ADVERTISEMENT
Ariana, who is a writer and consultant on gender and sexuality, and empowerment, considers herself privileged to have come from a body positive family. "My mum and dad talked about the body and menstruation so openly. It didn't occur to me until much later in life that people were afraid of it," she says.
This realisation struck her during her stint with the Rajiv Gandhi Mahila Vikas Pariyojana (RGMVP) in Uttar Pradesh, where she led training sessions on menstrual hygiene, discrimination, and social myths relating to women's health. "We found that even when armed with resources and information, girls may still not seek medical help when they have a problem because they aren't brought up to care about their bodies," she says.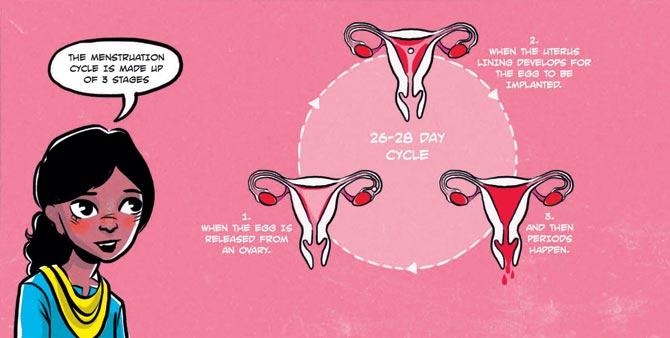 The comic uses only positive metaphors to describe changes during puberty. "We want to help girls reframe how they see their bodies. We use the metaphor of butterflies — their transformation from caterpillars, and how they may all have different wings but are still beautiful," says Ariana, adding that she chose a comic as it would be more accessible and fun to read.
Spreading Your Wings is told through the voices of five friends and their mothers. It goes over the basic ways in which the body changes, the menstrual cycle, hygiene and care. There are pros and cons on all sanitary wear and information on how to dispose them. The back pages of the book will have cutouts for girls who want to make their own cloth napkins. The book will be in English and Hindi, and feature illustrations by Delhi-based Pia Alizé Hazarika.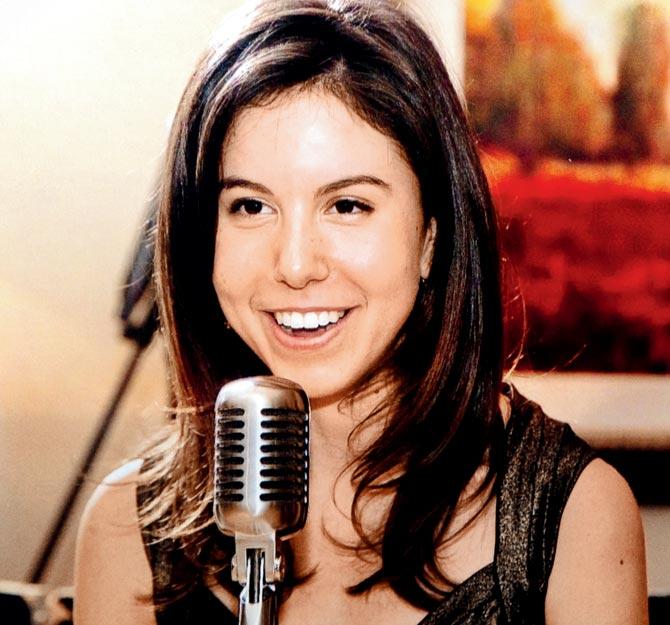 Ariana Abadian-Heifetz 
"The last chapter focuses on social norms and myths and explains where each one may have come from, why it is was logical at the time, how its meaning got distorted over time, and why it may no longer make sense now. We want to equip them with communication tools that they can use to talk to their mothers and others in the family," she adds.
Ariana wants the book to reach government schools and NGOs working in rural areas. "I want it to be an affordable resource and used as an educational tool."
Log on to: spreadingyourwings.com