Before the festival of Ganeshotsav or Ganesh Chaturthi, became a cultural phenomenon, we trace back it's origins in Maharashtra...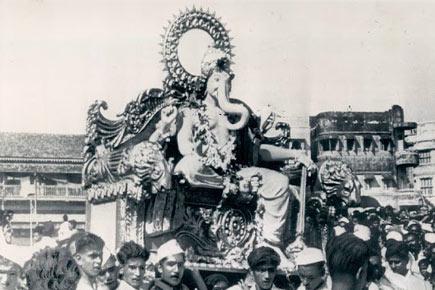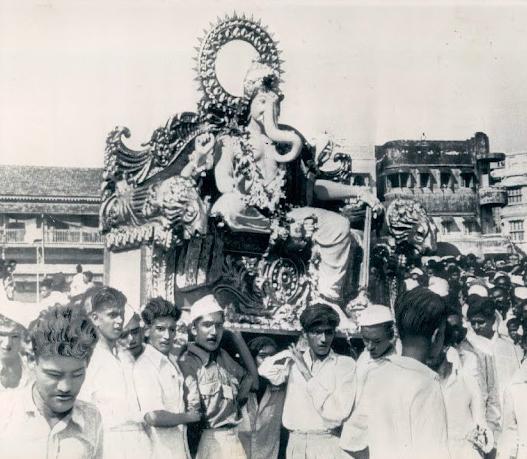 A procession carrying an idol of Lord Ganesha in Mumbai (then Bombay) in 1948. Pic courtesy/Wikipedia
Before the festival of Ganeshotsav or Ganesh Chaturthi, became a cultural phenomenon, we trace back it's origins in Maharashtra...
ADVERTISEMENT
Ganesh Chaturthi as a festival has been traditionally observed in Pune since the time of Chhatrapati Shivaji Maharaj, the founder of the Maratha Empire, since Lord Ganesh was the family god or Kuldevata of the Peshwas. With their fall, the festival lost state patronage and became a private family celebration in Maharashtra until its revival by Indian freedom fighter and social reformer Lokmanya Tilak.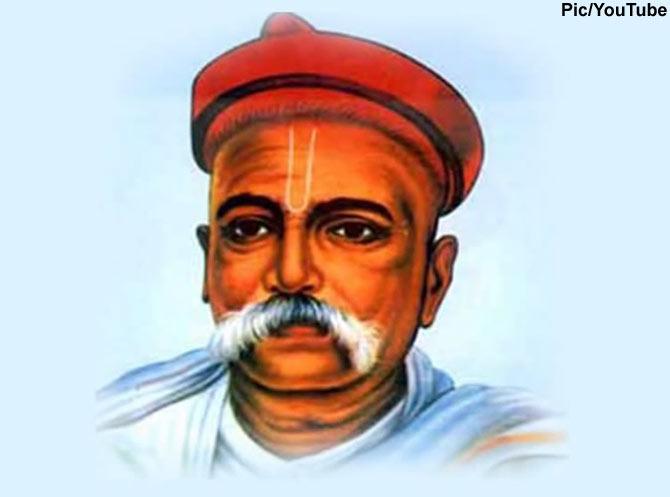 Lokmanya Tilak
Ganesh Chaturthi in its current form was introduced in 1892, when a Pune resident named Krishnajipant Khasgiwale visited Maratha-ruled Gwalior, where he witnessed the traditional public celebration and brought it to the attention of his friends, Bhausaheb Laxman Javale and Balasaheb Natu back home in Pune. Javale, who was also known as Bhau Rangari installed the first sarvajanik or public Ganesha idol following this.
Lokmanya Tilak praised Javale's efforts in an article in his newspaper Kesari in 1893 and even installed a Ganesha idol in the news publication's office the next year, and his efforts transformed the annual domestic festival into a large, well-organised public event. Tilak was the first to install large public images of Ganesha in pavilions, and established the practise of submerging the idols in rivers, the sea or other bodies of water on the tenth day of the festival.
Encouraged by him, Ganesh Chaturthi or Ganeshotsav, became a meeting ground for people from all castes and communities at a time when the British discouraged social and political gatherings to control the population. The festival facilitated community participation and involvement in the forms of intellectual discourse, poetry recitals, plays, concerts, and folk dances.
Tilak recognized Ganesha's appeal as "the god for everybody". He popularised Ganesh Chaturthi as a national festival to "bridge the gap between Brahmins and 'non-Brahmins' and find a context in which to build a new grassroots unity between them", generating nationalistic fervour in the Maharashtran people to oppose British colonial rule.
Ganesh Chaturthi in Goa in more of a family affair than a public festival due to the Goa Inquisition by the Portuguese due to which Hindus, who refused to convert to Christianity were severely restricted from expressing their religious beliefs. Many families worship Ganesha in the form of patri or leaves used for worshiping Ganesha or other gods or a picture drawn on paper or small silver idols. Lord Ganesha idols are hidden in some houses due to a ban on clay Ganesha idols and festivals by the Jesuits as part of the Inquisition.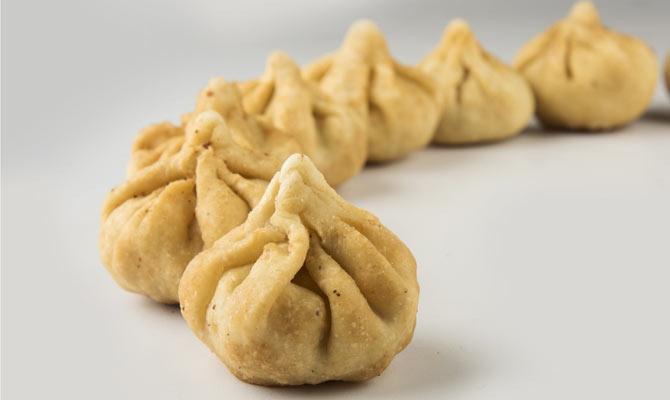 Significance of the modak to Ganesh Chaturthi
The popular sweet dumpling modak, believed to be Lord Ganesha's favorite food and hence during the Ganesha worship ceremony, the puja always concludes with an offering of twenty-one modaks to the deity and as prasad. Modaks made with rice flour shell are preferred for this purpose, however, wheat shell version are also used. Innovative recipes for modaks such as banana nachni modak, motichoor modak and chocolate modak among others have also been created.