Jeff Goldberg's new play takes a dig at arranged marriages, while also marvelling at its efficacy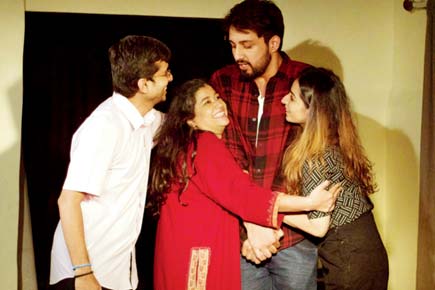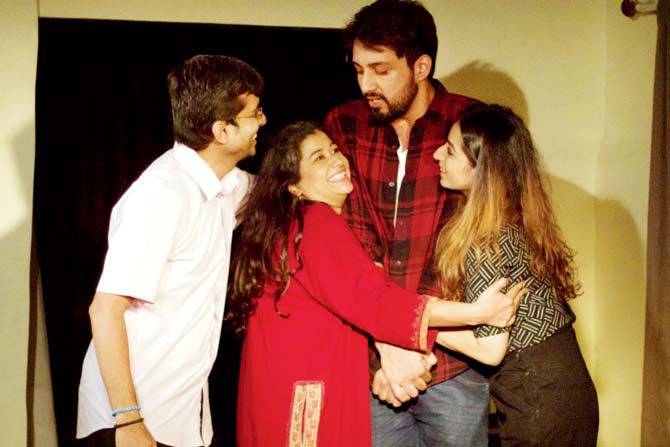 New York-born screenwriter and playwright Jeff Goldberg has always found arranged marriages in India rather hilarious. "It's funny how families of the bride and groom usually do the arranging, uniting two people who hardly know each other. I find it outlandish when I hear of a person marrying somebody his or her aunt chose," he laughs. So, last year when a troupe member broached the subject of making a fun play around the concept, Goldberg jumped at the idea. 
Admittedly over-the-top and dramatic, Goldberg's new play, Deranged Marriages, looks at the inherent madness in an arranged marriage. Starring Priyanka Lulla, Ronit Kapil, Jeeya Sethi, Apeksha Porwal and Nitten Mahadik, the play opens on February 5 at NCPA. "There's an assumption that your parents know what's better for you than you yourself. While no young person today will vouch for this, sometimes uncannily, it works out to be true," says Goldberg, who has co-written the play with filmmaker Rick Limentani. Unlike the other shows produced at Jeff Goldberg studio in the past, which are usually intense, edgy and deal with serious issues, Deranged Marriage breaks the monotony with its deconstructed humour. The story revolves around Tara, played by Lulla, and how her parents are prepping her for the first date; complete with a list of dos and don'ts. The manner in which the date unfolds with utter chaos, and a series of comedy of errors, is where the drama lies.
"Not a single character in the play is sane. They are all bizarre. Tara is allergic to electricity and also has Obsessive Compulsive Disorder (OCD). So, she cannot bear to be anywhere near electromagnetic fields of any kind and, as a result, she cannot watch television, listen to the radio or talk on a mobile phone and is left completely isolated from the modern world by her condition," says director Vishal Handa. Choosing the right cast, he says, was one of the biggest challenges. "We wanted people who could connect to the jokes and enjoy themselves on stage, because that's how they would be able to convey the humour," he says. Interesting, Nitten Mahadik, who play's the girl's father, is in fact, in his early 30s. "He is animated on stage just the way we perceived the character to be. He was so perfect for the role that we had to age him to play a 60 something," adds Handa. Despite the strange and whacky characters, the director, feels they are all relatable. "Take Tara, for instance. Although she own strange quirks, she likes spending time with people, instead of being on the phone all the time. She lives life the way things were 20 years ago. She is far away from all the complications we create in today's world," he explains.
For Handa, the beauty of the play lies in the fact that most of us are 'deranged' in a certain way. "There's a beauty in not being normal. When Tara tries to hide her quirks, mayhem ensues. But, the moment she embraces herself, it all falls into place. That's how it works even in real life," he smiles.
Where: Godrej Dance Theatre, NCPA, Nariman Point
When: February 5, 7 PM
Entry: R350
Call: 22824567