40 Under 40 is a collection of poems that relive the last few decades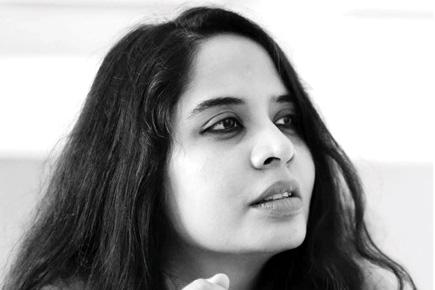 Rochelle Potkar
Sometiomes, the title of a book is good enough to have a potential reader sold. 40 Under 40, an anthology of post globalisation poetry can boast of such an intriguing name. In the last 20 years, the world changed rapidly and so did India. In this period, machines that were once considered fancy became obsolete in a few years, and a lot of science fiction of the decades before is inching towards becoming reality now.
Also read: Mumbai author's book of poems explores her transition to the city centre from Kalyan

Rochelle Potkar
A year ago, two co-editors of the anthology, Nabina Das and Seemen Ali decided to work on a book of poetry and were toying with ideas that define our times. That is when the idea of gloablisation struck and they decided to go for the fresh voices of the era. "We wanted poets who are writing about experiences of their time and not following some greater writer of another era. Though people who are older than them also have a sense of globalisation, we wanted the fresh perspective of these young poets," Das explains.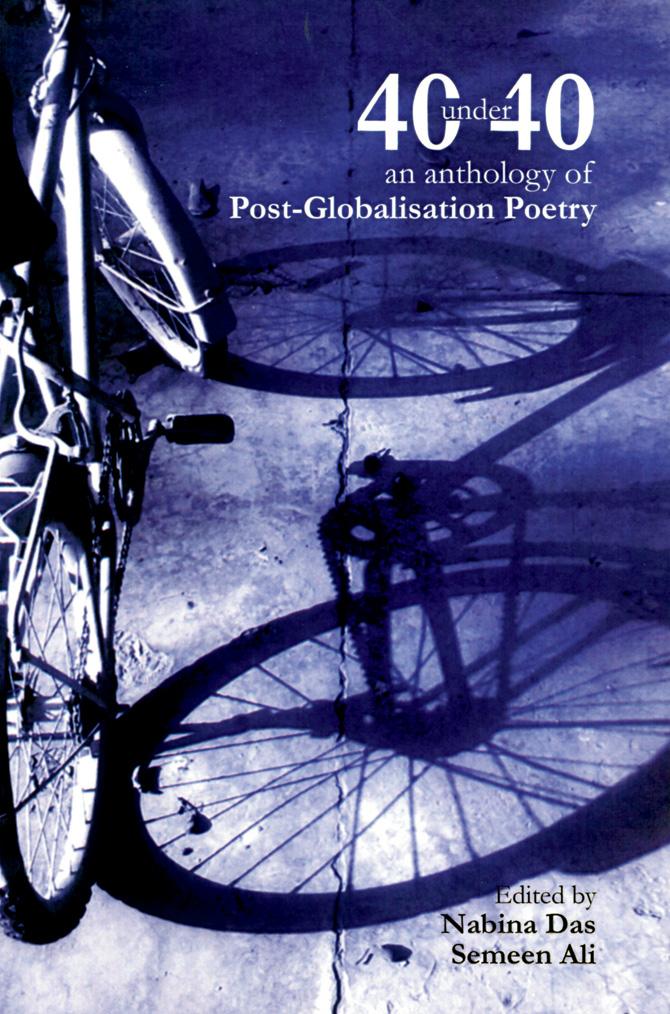 40 Under 40, Edited by Nabina Das and Seemen Ali, Poetrywala, Rs 399 Available in leading bookstores and  e-stores
The imageries of this era in India that crowd the imagination like an office hour local is depicted splendidly through a solitary sports bike and its shadow, on the cover.
In the book, we first stumble upon, reading in no particular order, Aditya Mani Jha's poem, (auto)Biography and were stuck at the lines, "In the middle of my righteous snigger (the laugh of the émigré Bihari) I caught the name of the hospital. It was the same one where I was born on a nondescript December morn." It took us to the memories of unending migration of the youth, in the last decades, from smaller towns to bigger cities.
Rochelle Potkar, who left Kalyan to start a new life in Santacruz, has also contributed to the anthology with her poems Biscooti Love and Knotted Inside Me, and will be speaking at the launch of the book at Kitab Khana next week.
She is hopeful that the poems will echo with those who have experienced the changes of globalisation. "In this book, delightful new voices meld with the oft-heard ones, examining what globalisation means. Not from the economic acronyms of LPG, FDI, GDP, MNC, and BPL but personal relics of self-image, repurposing of dreams, paradigms of self-identity," she says. And to explain goes to poems in the book.
"Take Chandramohan S's pungent poignancy: The era of open markets/Added color to the stale world/Of only white lingerie to Goirick Brahmachari's: In the Indian coffee house you can sit/For hours, without drinking coffee to Saima Afreen's: Night ogling at corrections, the tinkle of AC blades, clitter clatter of keyboard — Clapton's broken w-o-r-d-s, sewerage pipes flushed with tin breaths, that collide with Hemang Desai's dabangg lines: We theorize on b***d cricket, *** politics/*** policy of *** bosses," she says, and adds "This book stands out for me in the variety of expressions, home-delivered and non-tetra-packed. Like retail packs from kirana pages of poetry that hint that the Raj of poetic licenses will always stay on."