Check out vibrant images of Lord Shiva at an exhibition by Priya Krishnan Das at The Urban Ashram on the occasion of Mahashivratri. Meditation sessions will be an additional feature to look out for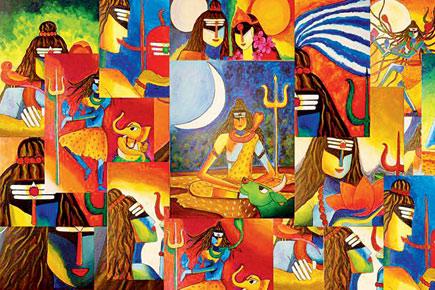 Shades of Shiva
Celebrating Shiva is a painting exhibition by Priya Krishnan Das that portrays Lord Shiva in an unusual manner. The self-taught artist says, "This is the first time I have painted on canvas, although I have painted on other surfaces earlier. Since, this is my first exhibition of paintings, I have experimented in a few ways."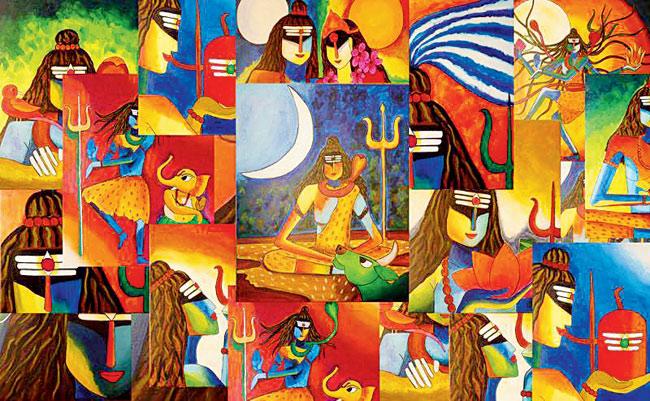 The exhibition venue, The Urban Ashram, also promises to be unique: "The gallery is an open one surrounded by trees and birds and a large swing. There will be a rack full of books, including those on Shiva, so you can come, relax, enjoy the paintings and the surroundings, curl up on the swing with a book, and just be yourself."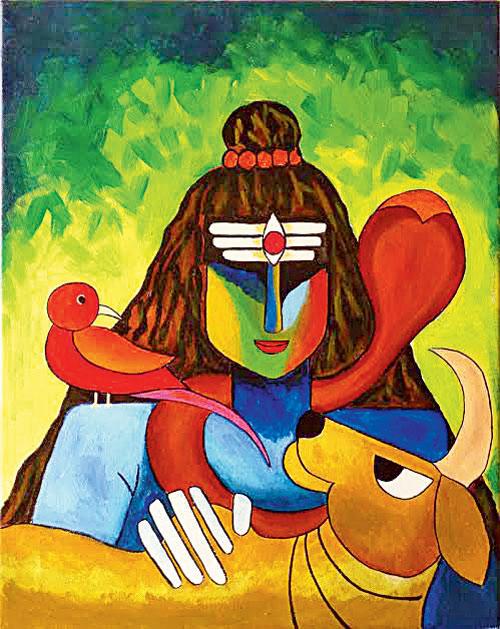 Paintings of Lord Shiva
She will be painting a mural alongside the gallery, so anyone can chat up with her or give her a hand with the paints and brushes.
"I am planning to bake a cake for people who come in on the first day," she shares. There will be 14 paintings on display, spanning from 12 inch x 16 inch size to 20 x 20 inch. Khushmita Sanghvi, co- founder of The Urban Ashram, says, "There are also meditation and yoga sessions that will be held on February 27 and 28 to celebrate Mahashivratri."


Artist Priya Krishnan Das
Thus, the artworks on Shiva complement the other events at the venue on February 27 and 28. Says Sanghvi, "We liked the vibrant Shiva artworks that Priya has made. There are a lot of emotions attached to these paintings. We allow people to do what they like. During this period, we will also have yoga in its traditional form as yoga is also associated with Shiva and it helps one recognise oneself more beautifully." The event is free of cost but seats are limited, so prior intimation is compulsory.
From: February 26 to March 2
At: The Urban Ashram, opposite Sujay Gardens, Swargate, Pune
Call: 9960643579