A shark tooth and extinct marine molluscs will lure children into the world of fossils at a Mumbai museum's weekend workshop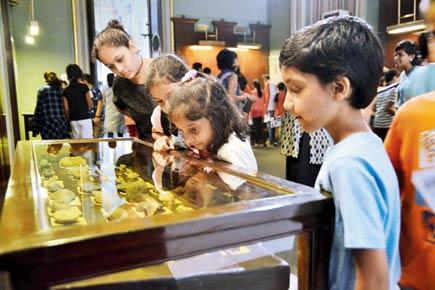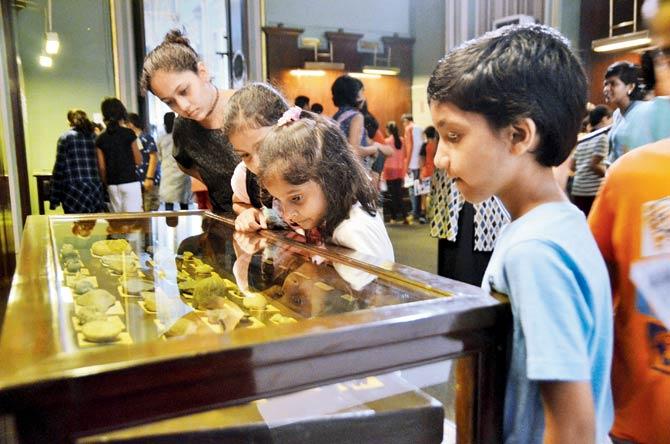 Guests check out the collection currently on display at Dr Bhau Daji Lad Mumbai City Museum in Byculla
Did you know that the treasure trove of Dr Bhau Daji Lad Mumbai City Museum also includes a fossilised shark tooth that dates back to the Pliocene period, roughly 2.6 million years ago? It is part of the Museum's rarely seen fossil collection, sourced from different regions in Europe, which is currently on display in conjunction with Rohini Devasher's exhibit, Speculations From The Field. If your eyes are glinting as you read this, imagine a 10-year-old's excitement at spotting traces of prehistoric animals and plants. This Saturday, let your child discover the world of fossils at a workshop titled, Make Your Own Fossil.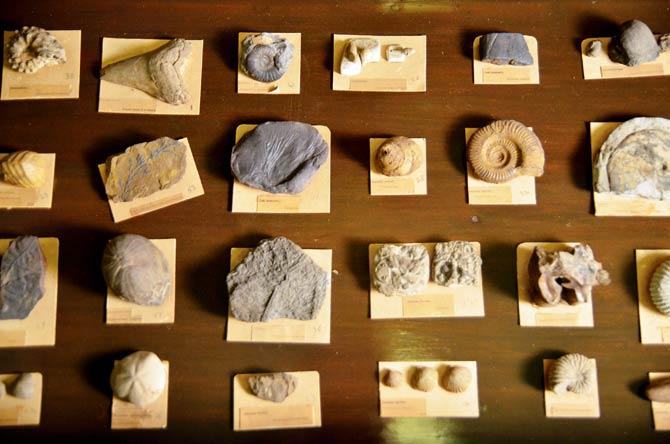 A fossilised tooth of a shark (top row, second from left) is part of the fossil collection
Fanning over fossil
"The curiosity and thrill of encountering fragments of animals, many of them extinct, dated to millions of years, is the main reason children (and many adults too) love fossils. Fossils are the prehistoric evidence of how life evolved from water to land to the bipeds we are today. There is just so much existential and evolution history encapsulated in a single fossil," shares Ruta Waghmare, who will conduct the workshop with colleague, Komal Chitnis. The duo, who are part of the Museum's Education team, come armed with a Masters Degrees in Archaeology, and have also been part of excavation teams at sites across India.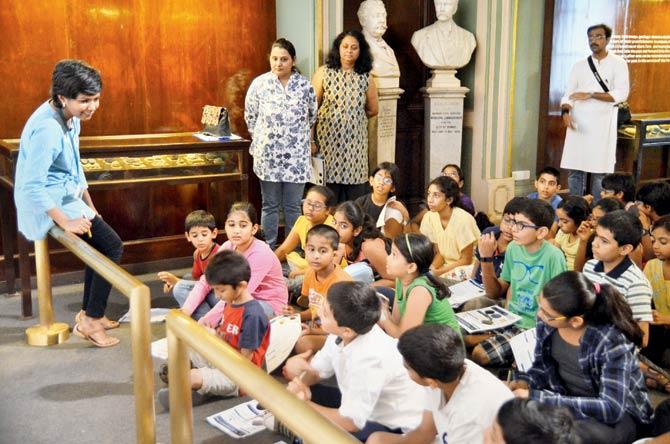 Ruta Waghmare at an earlier workshop at the museum
What's in store?
Using materials like clay and Plaster of Paris provided by the organisers, the participants (six to 14 years) will explore how imprints of animals, dinosaurs, aquatic life, shells, insects and natural materials such as leaves are left as sediments in a rock and how a fossil is created in the archaeological record.
Then, the experts will offer a guided tour of the exhibits. "We have also designed activity sheets for children to take home. These include 'Did you know' trivia about the collection. They also have sections with questions that encourage children to be imaginative and re-interpret contemporary works in a different way," informs Waghmare, adding that the workshop will also be available on request for school groups and private groups for the duration of the exhibition till October 4.
Age group: 6 to 14 years
On: October 1, 10.30 am to 1 pm
At: Veermata Jijabai Bhonsale Udyan, Dr BR Ambedkar Road, Byculla (E).
Cost: 100
Email: education@bdlmuseum.org