Prevention is better than cure. Seven cool apps and gadgets that may just keep the hooligans away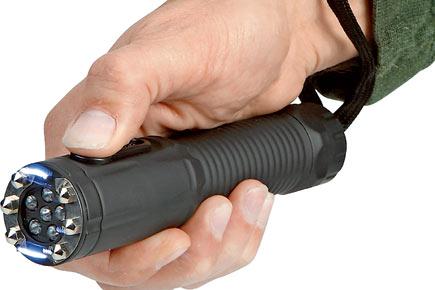 The crime rate in India, unlike its economy is on an upward swing. With women in particular increasingly the target of attacks, it's best to be prepared to protect oneself. There are some great Apps and gadgets available that might not guarantee protection, but will definitely buy you some time to react or inform your near and dear ones when you are in trouble.
Nirbheek
Witnessing the rise in crime against women and as a tribute to the December 16 Delhi rape victim, the Indian Ordinance Factory manufactured this .32 bore light-weight revolver. Sold only to women, you need a proper arms licence before you can buy this revolver. The sleek black revolver is capable of firing six rounds and has an effective fire range of 50 feet. It weighs only 500 gms and can be carried in your purse easily.
ADVERTISEMENT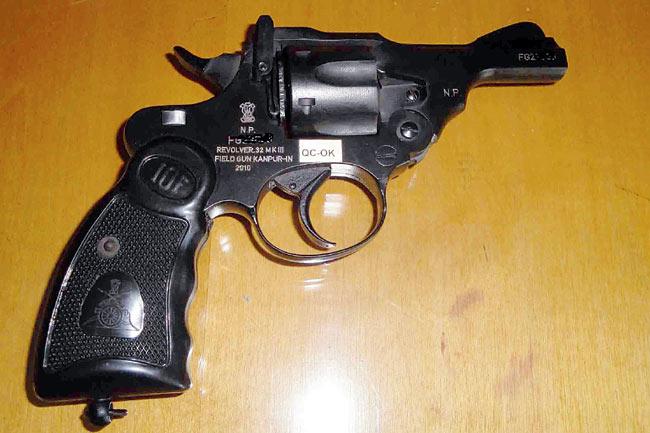 Disclaimer: In india it is illegal to carry any kind of arms without proper licencing. By this article, we are not promoting the use of guns, but are just making an endeavour to make people aware of the different self-defense possibilities available
Rs 1,22,360. Details on http://fieldgunindia.gov.in
Self defence trainer app 
It is important for you to know how to defend yourself when attacked. Even if you have managed to inform your circle of friends of your whereabouts, you need to know how to stay safe till they arrive. The Military grade JiuJitsu system of Self Defense Trainer is created to work in real-life situations. The trainer, Professor Robert LeRuyet, has over 30 years of martial art experience.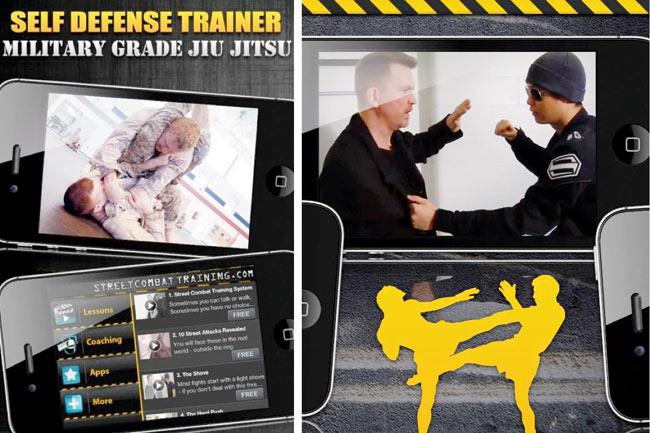 The videos in the App teach you how to get your body fit enough to handle attacks and how to tackle situations by giving a hard push, a hand grab, the headlock and ground defenses in case you are being pushed down on the ground. It even teaches you how to go about self-defence using bottles, screwdrivers and bats. Free, IOS/Android
Stun Gun 
A Stun Gun is an effective way to incapacitate the attacker at an arm's distance. When it comes in contact with the attacker's body, it gives an electric shock that makes the attacker lose consciousness and be paralysed for about 30 minutes. In case of an attack, you have to turn on the safety button and place its tips on the attacker's skin. The electric shock affects the nervous system, draining the bodily energy, resulting in the loss of consciousness.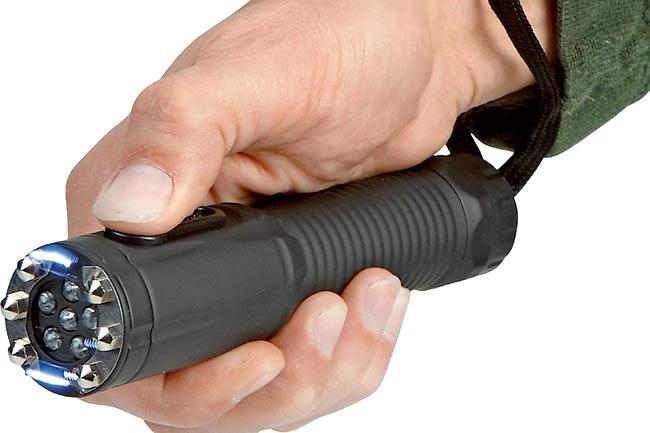 Price starts at about R2,500, available at online stores such as ebay, Amazon, Snapdeal etc
Pepper spray 
Most of us have heard of using a pepper spray in case of a direct physical attack, but never bothered to go out and buy one. Pepper Sprays, today, are available for R340 and are as small as two inches in size. They can be hung on bag zippers or the belt loops of your jeans for easy access. The biggest advantage of these sprays is that they can even be sprayed from a distance of five-seven feet and will instantly hurt the attacker's eyes by causing intense itching, uncontrollable tears and sneezing. These effects last upto 30 minutes, giving you enough time to make an escape and contact the authorities.
Available at online stores such as ebay, Amazon, healthkart.com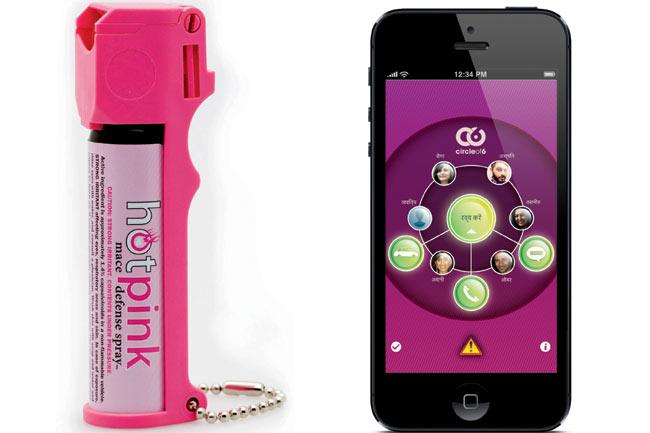 Circle of 6 app
This is an App created keeping in mind the young adults. You have to install the App and add six friends and family members to your circle. It will help you get in touch with your circle of six friends and family in case of potentially dangerous situations. In case of an emergency, you just have to press one button and the whole circle receives your current location via GPS and they in turn can reach you or send out help. You can even use it to get out of an unwanted situation by simply tapping the phone icon and sending a message saying "Call and pretend you need me. I need an interruption." The message will go out to all the six numbers in the circle.
Free, IOS/Android
Footprints app
This App is different from the usual location tracking Apps. Footprints lets you track the whereabouts of your family. Once the App is downloaded, you need permission of people you want to track, making it totally transparent. The person concerned knows that he/she is being tracked. Once added, you can track that user on the map at any given time. Parents can setup 'Geofences'; demarcate areas where their children are allowed— like their school and playground— and get notified if the child crosses these fences.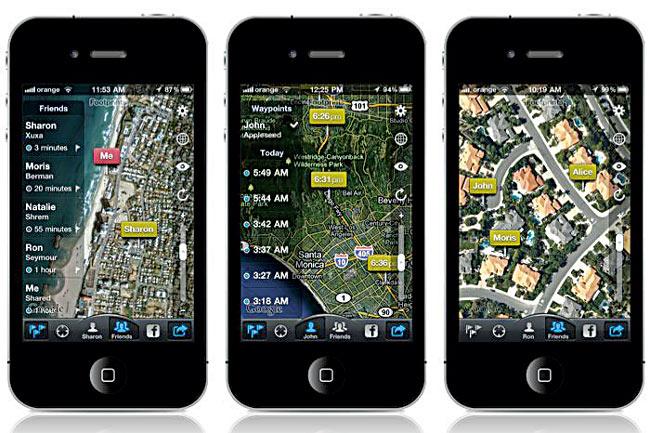 You can even activate movement sensor and get an alert if your loved one is on the move. The only issue with these Apps is that they need the Phone's GPS and 3G Data service to be active at all times and with the spotty coverage in India, there is always a possibility that you will be out of the coverage area.
Free, IOS
Personal alarms
They are one of the cheapest and most effective personal security gadgets available. Personal alarms let out a loud sound, like a siren, on pressing a button or on pulling a pin. This sound is good enough to raise an alarm to tell people around you that you need help. These alarms can be worn around your neck, tied to your bags or even placed in your wallet while you are walking.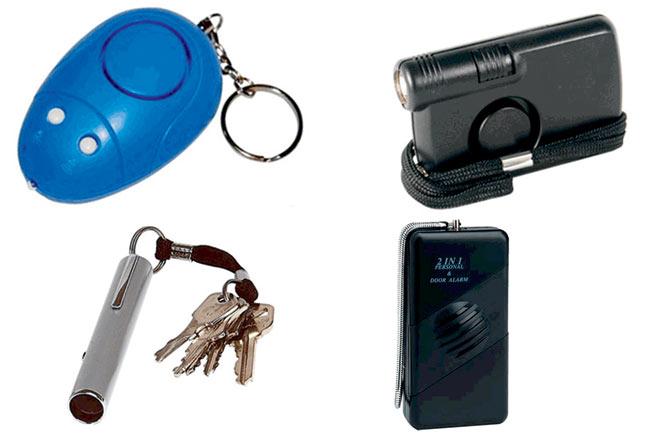 In case you feel threatened all you have to do is, either just pull or press the button to sound the alarm. The only drawback with using these devices is that the easily available products are sub-standard and once they are activated, it is almost impossible to shut them up.
Available at online stores like ebay, Amazon, Healthkart and most markets that sell Chinese electronic items