In a bid to spice up their relationships, couples around the world and in India appear to be seeking an audience for their most private moments. This free-spiritedness could swing either way, say experts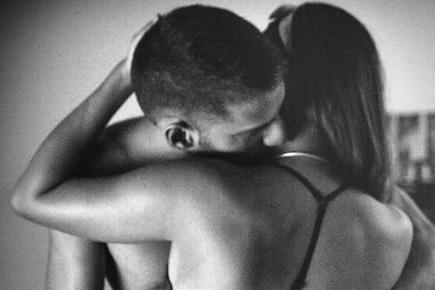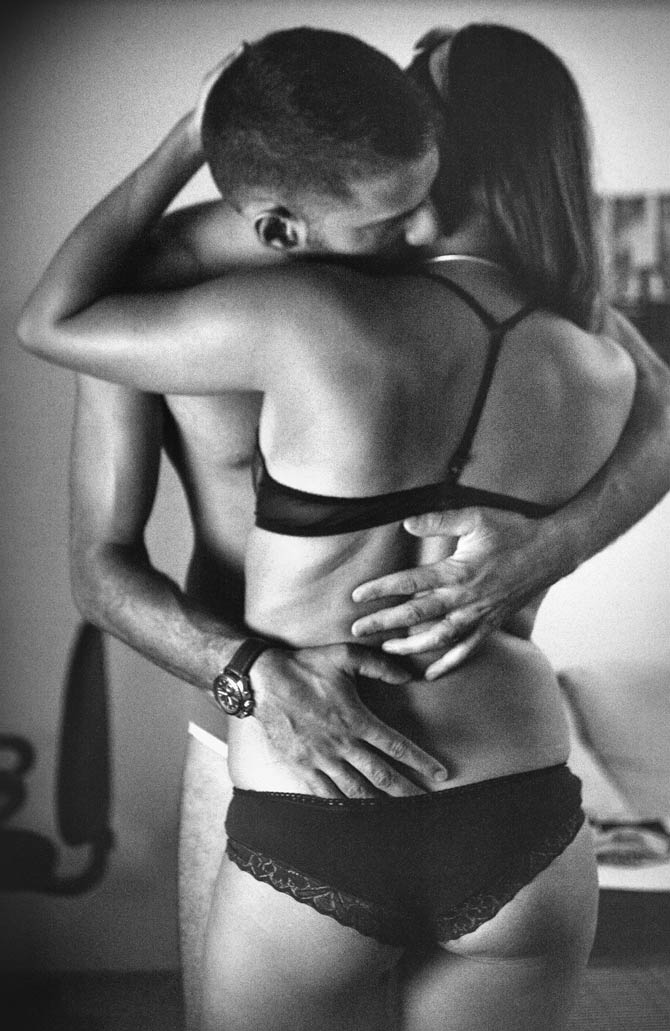 Representational Image
We have been married for 10 years, and while most people say time depletes sexual chemistry in a couple, ours has been an active and healthy sex life. Perhaps, because early on we decided that we'd try out new things. This includes making sex a part of our daily lives and trying different positions.
Both, my husband and I are 34 years old. He runs a business; I am into design. We belong to conservative Marwari families, but what happens in the confines of our home is our business.
It was last year that my husband discussed a website: Adult Friend Finder. I think he discovered it while watching porn. He told me: "This is what people are doing these days". 'This' was couples performing live sex acts in front of an online audience. My husband wanted us to give it a shot. I was obviously apprehensive. It felt weird that someone would be watching our intimate moments. But, he insisted. He said since we were husband and wife, it would be fine. If anything, it would add excitement to our lovemaking. Within a month I agreed to give it a shot.
Going online was simple enough. On the site, my husband created a profile. All he was asked was his age. No other details needed. Not even an email ID or my age. Once this is done, you can add friends to your list. Friends here doesn't mean real-life friends, but other handles from the site that you allow to watch you as audience. It's quite like Facebook with one difference - this is a sex site.
We logged in and created our own handle. We had two options - either we could go live publicly [anyone who logs in to the site can watch] or invite our friends on the site to watch. Once you are done [performing the act], the live video disappears from the site. Since ours was a private handle, people would have to request us to allow them to watch us. It was our prerogative who got the permission.
I was clear that I didn't want any Indians watching. Neither did I want to watch any Indians. And even though I hid my face by only shooting at certain angles, I was more comfortable with people who showed their faces in the videos - I only allowed those people who went live themselves to see our videos. So, most of those who watched us were white men and women - single or couples. There are obviously more men online but women are aplenty too.
When we went live, I made sure that there was nothing visible of my home or of our personalities in the frame. So, the corners we picked to shoot from were always blank corners in the house. The webcam was also angled such that our faces could not be seen, and the lighting was slightly low. We watched a few videos and we made ours follow the same pattern.
Not everybody has sex during these videos, some just indulge in foreplay. So, we would start by sitting on the couch, talking and having wine. Sometimes, we would just indulge in foreplay with our clothes on. That's it. Sometimes, the clothes came off and we had intercourse. But, never did our faces show. That was my major concern.
During our first video, we just made out while watching a movie. It wasn't an awkward experience. If anything, I was really happy after the first time, because I got positive reactions from everyone who watched the video.
My initial apprehension melted soon, and I found myself having fun. People comment as you go about having sex and most comments were about how hot, sexy and beautiful I was. The exotic, Indian thing really attracts the white. I couldn't believe some of the comments - one of them said I was the sexiest woman he had seen. It served as validation.
My husband also enjoyed the attention I got. Unlike other Indian men, who tell you to button up and don't like it if another man looks at you, my husband was happy with all the attention I was getting. And, along with me, him. He would tell me, "They all want you, but I have you." At any time that we'd go alive, around 1,000 people would be watching. We used to go online once a week.
Soon, however, the charm started to wear off, especially when comments like "Do you want to share your wife?" started coming in. I would spend all day remembering what had been said. Disgust crept in; that I had allowed so many eyes on me. I told my husband that I didn't want to do this anymore. He was irritated.
There were arguments because he was keen we continue. After seven months, I decided there was no way I was going back to doing this. He kept resisting it, but then accepted my decision.
Now we don't fight over this anymore, and still have an active sex life.
I'd say that if people are inspired to do this, they should do it sensibly. We were married so we weren't afraid blackmail or lewd comments. But if you aren't, you should watch out; you could fall into a trap. There are many people who message obscene comments and it's not easy to ignore them.
Also, do not see it as a long-term hobby. Do it for a bit if you like, and get out, or you can get addicted. Use it to get the spark back into your sex life, but don't overdo it.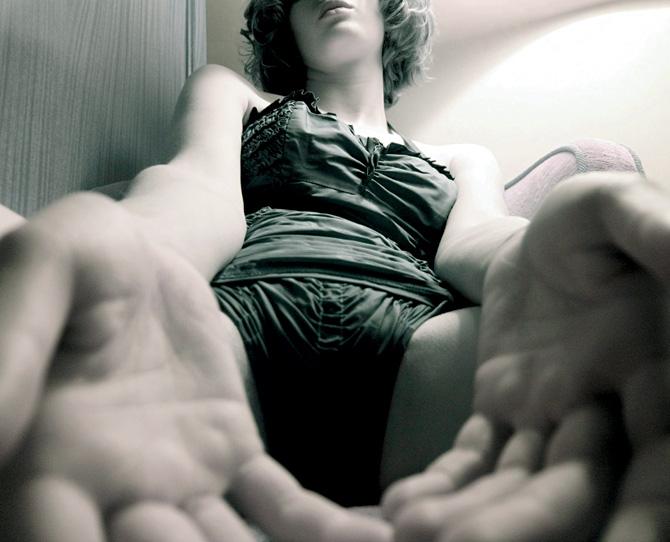 (As told to Aastha Atray Banan)