Courting lovers by sending flowers is a thing of the past, for teens and adults nowadays. They have found a rather 'sexy' way to lure the object of their affection -- 'sexting' i.e. sending nude or semi-nude selfies of oneself to a boyfriend, girlfriend, crush or casual acquaintance from smartphones. This is also termed by some researchers as a 'sexual selfie'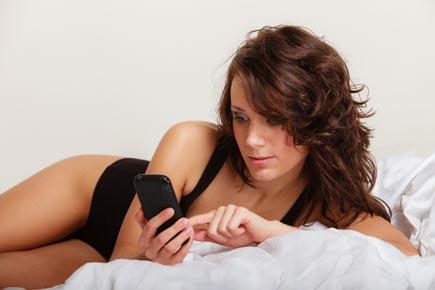 sexting facts, sexual selfies
Courting lovers by sending flowers is a thing of the past, for teens and adults nowadays. They have found a rather 'sexy' way to lure the object of their affection -- 'sexting' i.e. sending nude or semi-nude selfies of oneself to a boyfriend, girlfriend, crush or casual acquaintance from smartphones. This is also termed by some researchers as a 'sexual selfie'.
We look at factors that have led to this fast-emerging trend...
ADVERTISEMENT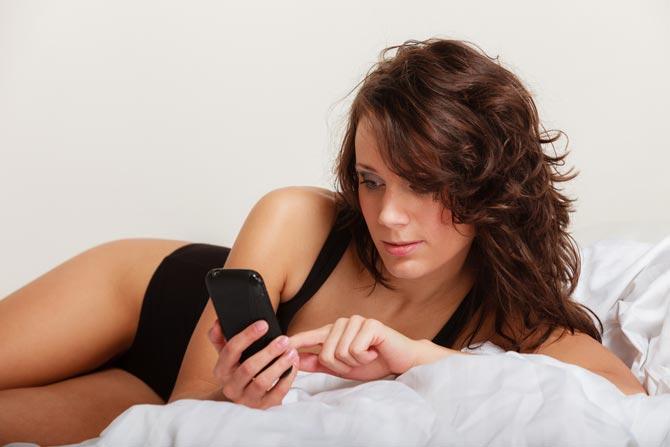 Representational picture
'Sext messages' and 'sexual selfies' popular with most adults
A recent survey revealed that, almost half of all adults - or 47 per cent - send sexy text messages or selfies to their partners. And one in nine people 'sexts' their partner every day, a new survey has found.
But the poll of 2,000 adults conducted by mobile phone experts found that one in 10 have mistakenly texted an inappropriate message to a friend or family member.
The poll also found almost one in five phone users are risking their relationship by secretly sexting people other than their partner.
Girls as young as 14 send sexy texts and selfies!
A new study has shed light on how an increasing number of girls in their early teens are resorting to sexting and sending explicit selfies to their boyfriends.
The study of 14 to 15-year-old girls revealed that four out of 10 did not find anything wrong in taking a topless selfie.
And one in six underage girls did not see anything inappropriate about posing fully nude for others.
Celeb nude photo scandals a major reason
Embarrassing and cautionary tales of celebrities caught in sexting and nude photo scandals are not dissuading the general public from such irrational behaviour, a new report has revealed.
According to the report, 43 percent of respondents to an Internet survey of 1,500 women between the ages of 18-40 admitted to sexting, which is the sending of sexually explicit text or email messages.
Given that so many stars like Scarlett Johansson, Jennifer Lawrence, Blake Lively, Vanessa Hudgens, Miley Cyrus, Lily Allen, Khloe Kardashian and many others have been involved in sexting scandals in recent times, have those stars made it seem okay to be sending nude photos and sexually explicit messages?
'Sexting' termed worst technology jargon!
The term 'sexting' has been chosen as the most irritating phrase to enter lexicons in recent years. However, selfie as a term has been appreciated and even included in day-to-day conversation.
A UK tech magazine, which conducted the poll, a few years ago, awarded 'sexting' its 'Unspeakable Award' for the worst new piece of technology jargon.
Sexting teens are not offenders
According to experts, to consider labeling a teen a sex offender because of a sexting incident -- a label that will stick for life -- defies common sense.
A Canadian researcher presented a paper on children's sexuality, defending the practice as a modern variation on "playing doctor or spin-the-bottle."
The expert argued that such online activities are safer than traditional sexual games because there is no immediate physical contact and thus are less likely to lead to pregnancy or sexually transmitted diseases.
It's not the same as face-to-face sexual relationships
The way people get involved in and develop sexual relationships with others has changed dramatically over the last 20 years due to the increased availability of devices such as computers, video cams and cell phones.
But at the end of the day there is no substitute for physical, face-to-face contact in our sexual relationships, according to a new study.