This season, skip the usual lion and tiger safaris, and instead, set out on an adventurous trail to spot interesting and rare animals and birds, at many wildlife sanctuaries and national parks across India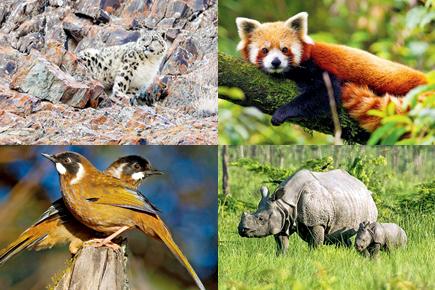 Hemis National Park, Ladakh
The snow leopard trail
If you're planning a trip to the Himalayas, you must include spotting the elusive snow leopard in your itinerary. This rare animal descends from the snowy Himalayan peaks between May to November, when it's the ideal season to spot them.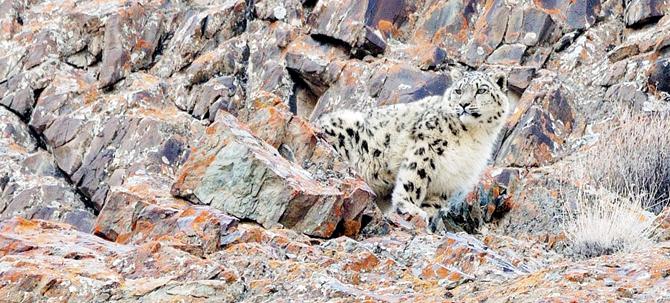 The elusive snow leopard spotted at the Hemis National Park, Ladakh. Pic Courtesy/Ayush Singh, jungle lore
ADVERTISEMENT
>> Head to the Great Himalayan National Park, located in the mountain terrain of Kullu district in Himachal Pradesh. Besides the snow leopard, you can also spot the Himalayan Brown Bear here.
From: April 25 to May 1
Email: bnhs.programmes@gmail.com
Cost: Rs 20,800 for members; Rs 22,000 for others
>> Plan a five-day trip with We Are Holidays, a leisure travel company, to the Pin Valley National Park. Nestled in the Spiti district of Himachal Pradesh and declared a national park in 1987, Pin Valley is also home to Ibex, Bharal (Himalayan Blue Sheep) and Golden Eagle.
Dates: July to October;
Call: 08067095340
Cost: Rs 10,500 onwards (starts from Delhi)
>> Participate in Jungle Lore's Snow Leopard Expedition and chase the Ghost Of The Himalayas in the mountains of Hemis National Park, located in the eastern Ladakh region. Celebrating the famed Stok monastery festival and a trek on the frozen Zanskar river is also part of the itinerary.
From: November 6 to 15
Call: 24306658
Email: junglelore@junglelore.net
Cost: Rs 48,500 + service tax (starts from Leh)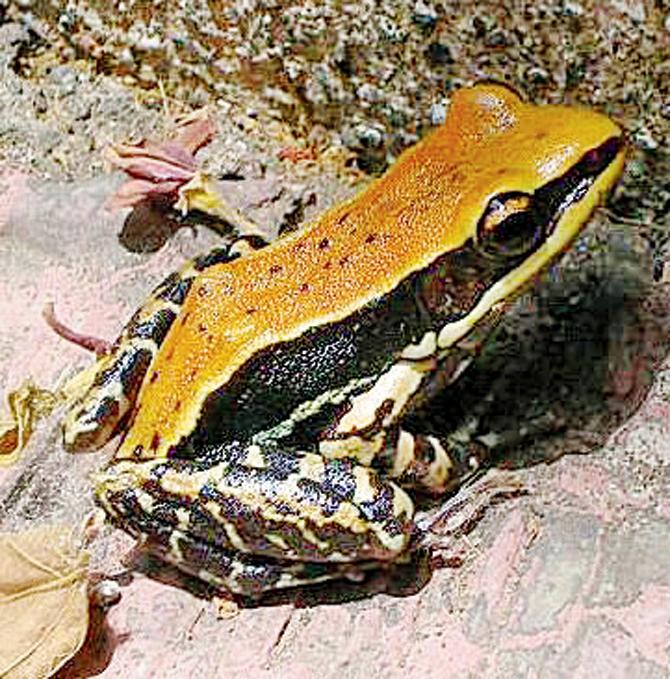 Finding frogs and snakes
If you wish to photograph unique species of frogs, head to Amboli for a camp organised by BNHS. Nestled in the Western Ghats, 2,000 feet above the sea level, this last hill station in southern Maharashtra is home to Malabar Gliding Frog, besides others like Fungoid Frog (in pic), Bicoloured Frog, Amboli Bush-frog and Amboli Toad. You can also spot reptiles like Beddome's Cat Snake, Ceylon Cat Snake, Green Vine Snake, Malabar Pit Viper, and various caecilians.
From: July 24 to 26;
Call: 22871202
Also read: Ranthambore safari: Encore with the Royal Bengal tiger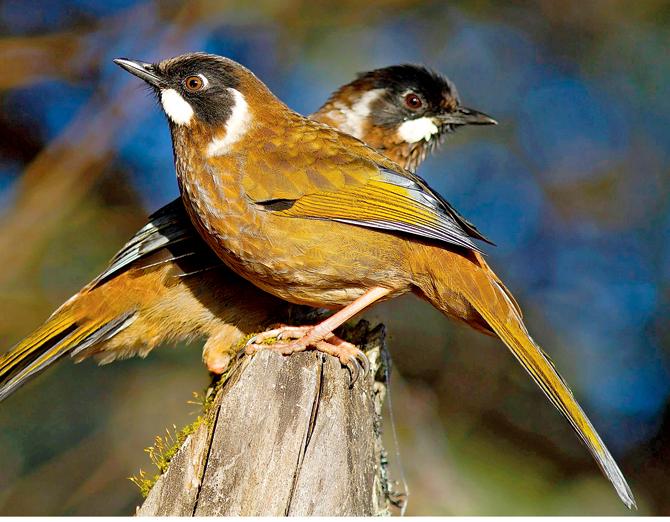 A pair of Laughing Thrushes
In search of the Red Panda
This endangered aboreal mammal, native to the Eastern Himalayas, can be spotted at the Singhalila National Park located in the Darjeeling district of West Bengal. Sign up for this seven-day trail and also spot the Himalayan Black Bear and exotic birds like Blood Pheasant, Satyr Tragopan, Golden-Breasted Fulvetta, Laughing Thrushes, etc.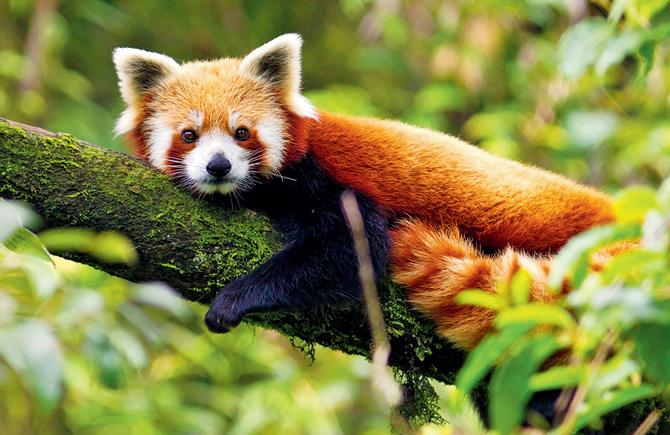 The Red Panda at Singhalila National Park, Darjeeling. Pics courtesy/Shantanu Prasad

From: April 26 to May 2
Email: junglelore@junglelore.net
Cost: Rs 38,000 + service tax (starting from New Jalpaiguri)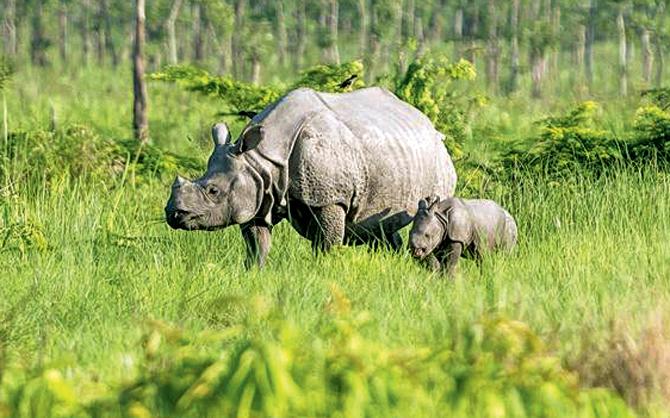 Asian Rhino (mother with baby) at the Kaziranga National Park

Rufous Necked Hornbill. Pics Courtesy/Ramachandra URS

Navigate the North-East
Encounter the best of the wildlife in the North-East by signing up for Assam-based travel company, Greener Pastures' The Great Northeast India Wildlife tour. The 17-day trip, covering Assam and Arunachal Pradesh, encompasses five National Parks including the Kaziranga National Park as well as two wildlife sanctuaries (Gibbon Wildlife Sanctuary and the offbeat Dihing-Patkai Wildlife Sanctuary). Spot the Asian Rhino, Barasingha, the Gangetic Dolphin,  hornbills such as Rufous Necked Hornbill and Great Hornbill, and Lesser White Fronted Goose, among other birds.
From: November to April
Call: 9435747471
Cost: Rs 85,000 onwards (starts from Guwahati)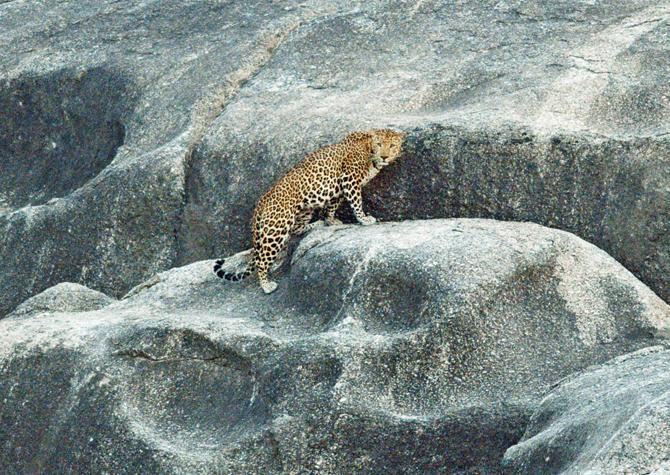 A leopard at Bera. Pic Courtesy/Mumbai Travellers

Photo story: Meethil Momaya showcases Indian wildlife
Leopard tales
Bera, a small wilderness reserve located near Jawai Bandh in Rajasthan, is a natural breeding habitat for leopards. The rocky hills and scarce forestation also make it easier for wildlife enthusiasts to track the spotted animal. Sign up with Mumbai Travellers for a three-day trip where you get to stay in a secluded tented campsite and be part of four thrilling leopard safaris, besides spotting crocodiles.
From:  June 5 to 7
Call:8422049888
Cost: Rs 15,000 (starts from Jawai Bandh)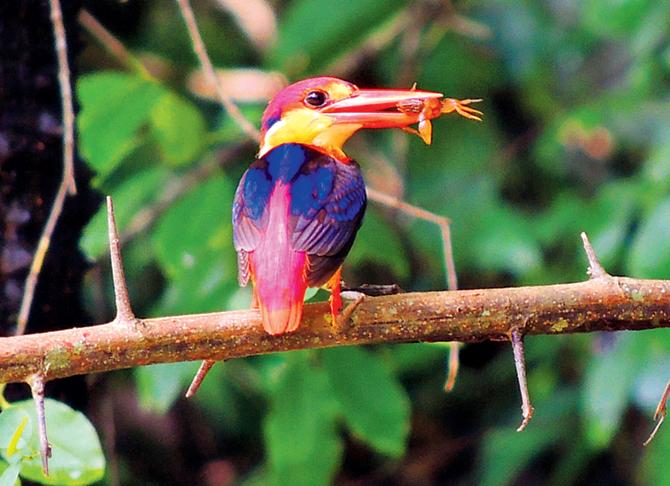 Oriental Dwarf Kingfisher. Pic Courtesy/Mumbai Travellers

Kingfisher calling
Search for the Oriental Dwarf Kingfisher, the most beautiful sub-species of kingfishers at a campsite in Chiplun, located in South Konkan.
From: June 27 to 28
Email: mumbaitravellers@ gmail.com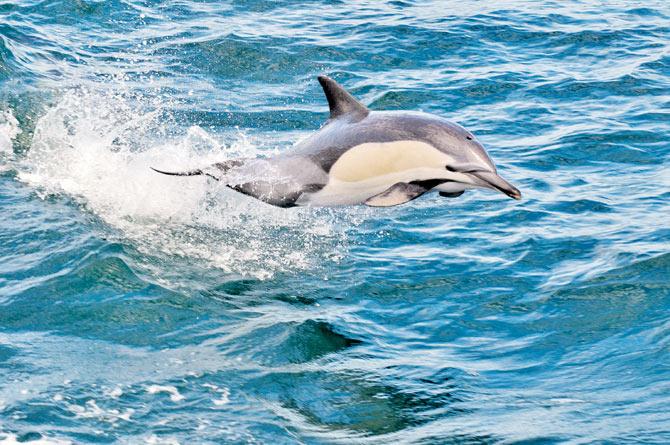 Spot dolphins in winter
Sign up with We Are Holidays for a dolphin adventure trip where you can spot the friendly mammals, at Harihareshwar, a mere five-hour drive from Mumbai.
From: October to January
Call: 08067095340
Cost: '5,500