The only women rally driver to ever win a major round at the World Rally Championship, Michele Mouton, is in India to talk about the historic contribution of women to motor sports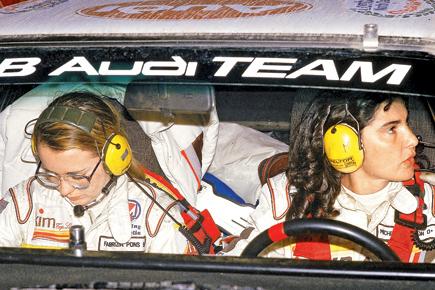 Michele Mouton
One of the most successful women in the history of motor sports, former French car rally driver Michele Mouton (63) is a name to reckon with. Always passionate about cars and driving, Mouton started her motor sports career as a rally co-driver at the age of 22, proving her mettle in the men-dominated motor sport along the way.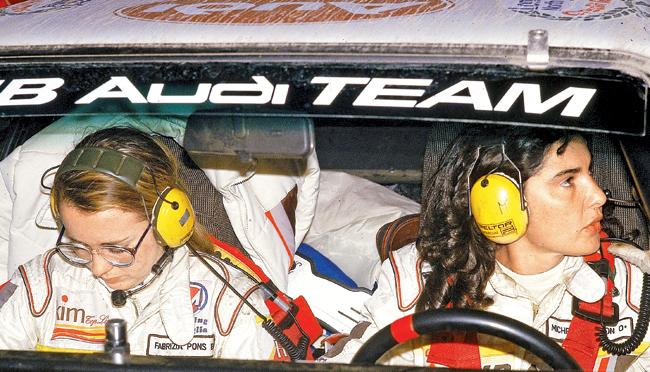 Michele Mouton (right) with her co-driver during a rally race
ADVERTISEMENT
Mouton doesn't believe in any gender war when it comes to motor sports. In her 12-year career, she participated in several major titles and podium finishes. At the 1982 World Rally Championship, she finished second overall, after wins in Portugal, Brazil and Acropolis. In fact, till today, over two decades after Mouton retired from professional motor sports, she remains the first and only woman rally driver to win a round of the World Rally Championship, the Rallye Sanremo in 1981.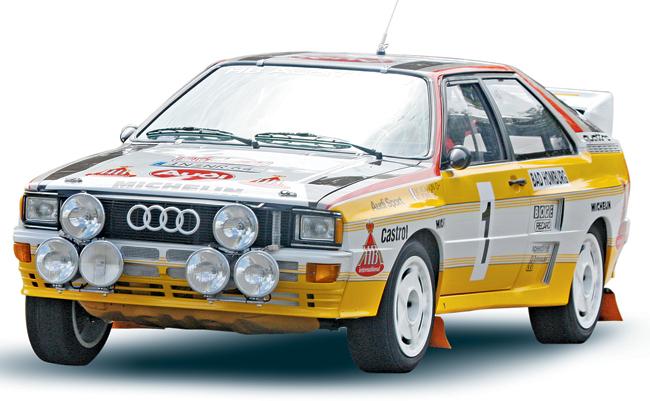 Currently working as the manager of World Rally Championship organised by Fédération Internationale De L'Automobile (FIA) and the chairman of Women and Motor Sport Commission, Mouton is in India for a special event organised by Osianama, today. She will talk about the contribution of women to motor sports and introduce 12 Classic racing cars owned by Indian collectors at the event.
Q. It has been a while since you retired from professional racing. What keeps you busy these days?
A. My role as a Federation Internationale De L'Automobile (FIA) World Rally Championship and as Chairman of Women in Motor Sport Commission. I joined the latter in 2010 when FIA President Jean Todt asked me to head the commission to promote women in motor sport. Since 2011, I have also become the FIA WRC Manager, so I am at all 13 WRC rallies across the world, which entails a lot of travelling and keeps me very, very busy!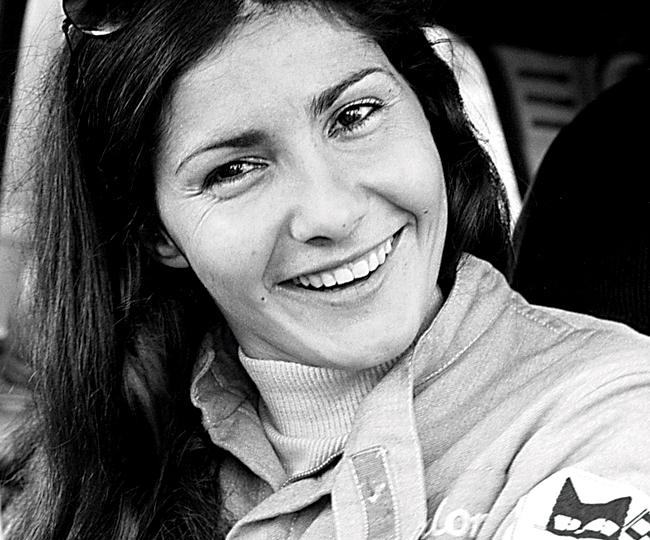 A picture of Michele Mouton from her racing days
Q. Why did you choose a high-risk field like rallying? Weren't you afraid of getting hurt?
A. I didn't choose motor sport; motor sport chose me. I loved driving since I began at the age of 14, as it meant freedom and the ability to travel everywhere. When I was 22 years old, I participated in a rally with a friend as her
co-driver and I was sure that I wanted to compete too. My father, who encouraged my driving, agreed to pay for one year of rallying and since then I have never looked back.
Q. Was it the intention to prove that women can also race?
A. No. It was to compete and prove to myself that I could be good enough.
Q. When did you get interested in rallying? Did you always want to become a rally car driver?
A. It was when I began competing that I realised that I enjoyed what I was doing. I never had any plans to go rallying, but once I competed, the bug caught me.
Q. How did the India visit happen? Have you been here before?
A. Well, the India visit happened when my friend Gautam Sen invited me on behalf of Osianama to come and speak on women and motor sport. Yes, I have been in India once before, for a one-week holiday in Rajasthan, a few years ago.
Q. In India, you will be talking on the contribution of women in motor sport. Who were your racing idols/inspirations while growing up and what are the challenges that women drivers face?
A. I had no specific idols and inspirations. I believe that every one has within himself/herself the talent and the ability to be good at something, at excelling at something. The main challenges in front of women in motor sport are the same that men face as well.
Q. You are an inspiration to women across the world, especially to excel in a field known to be a male domain. You are often spoken alongside legend Pat Moss as inspiration for the world's women drivers. Do you feel satisfied with your career as a car rally driver?
A. Absolutely. I am very satisfied with my career. Yes, it was Pat Moss who came before me, and who was the first there, and then I followed. What disappoints me is that others haven't followed since.
Q. Your racing career ended abruptly after Group B cars were banned. Could you have raced longer and achieved more if that hadn't happened?
A. With the death of Henri Toivonnen, I had decided that if Group B was going to be stopped, I would stop too. Moreover, I wanted to start a family, and that is what I did — I wanted to devote more time to my family. My daughter was born exactly a year after I stopped rallying.
Q. Did you ever get sidelined during your career as a rally driver because of your gender?
A. Never. On the contrary, it was an advantage. All professional top-level carmakers and teams want to work with the fastest drivers, no matter their gender.