A new delivery service in Khar offers a plethora of burgers made with jackfruit, sweet potato and other interesting produce, all strictly vegan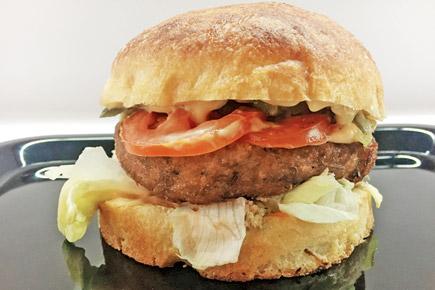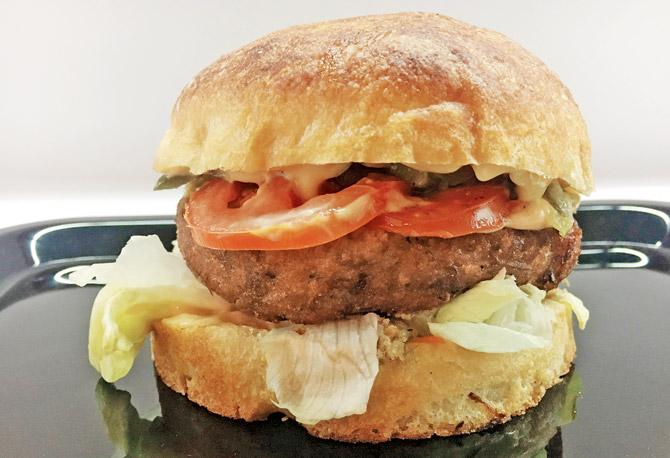 Crispy Eggplant Burger
Ifâu00c2u0080u00c2u0088you're vegan, you can probably count on one hand the number of eateries in the city that cater to your needs while also serving delicious grub. Narrow down the search to just vegan burgers, and you arrive at another figure — nil. But, if you live around Bandra, you're in luck, thanks to a new delivery service called Vegan Burger Kitchen.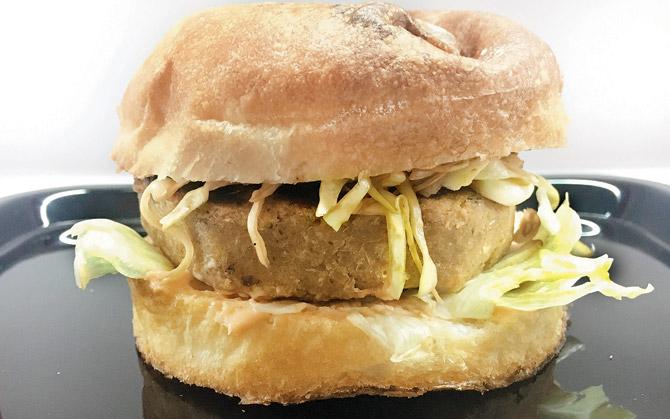 Asian-style Sweet Potato and Peanut Burger
The menu currently offers nine burgers, each different from the next, and all made using locally sourced, organic produce.
Being day one of operations, when we call, we're informed that the BBQâu00c2u0080u00c2u0088Pulled Jackfruit Burger and the Cauliflower and Red Lentil Burger aren't available. On sensing the disappointment in our voice, however, we are promised that it will be available soon enough.
Among the burgers we try, we find two favourites. The first is the Asian-style Sweet Potato and Peanut Burger (Rs 329), where the sweet potato patty pairs beautifully with the creamy soy milk-based Sriracha mayo and Asian slaw. The Crispy Eggplant Burger (Rs 299) is best eaten fresh. The fun lies in biting into the crunchy exterior of the patty — robed in a vegan Thousand Island dressing and pickles — to get to the mushy eggplant that sits inside.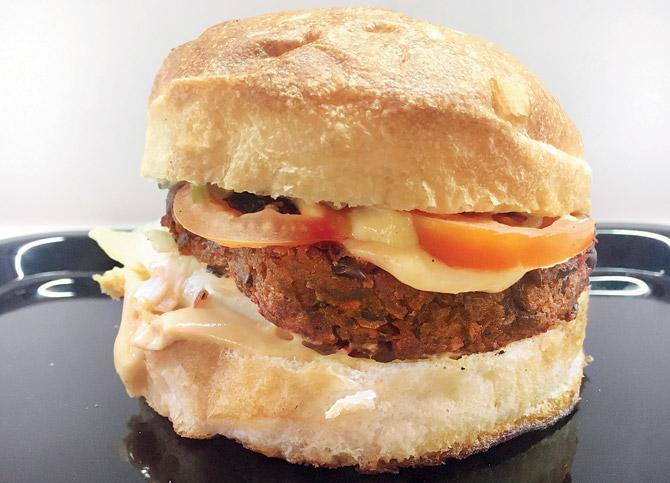 Smoked Black Beans, Mushrooms and Beet Burger
We also enjoy the Smoked Black Beans, Mushrooms and Beet Burger (Rs 299). The patty gets its form and flavour predominantly from the black beans, so if you don't enjoy them, avoid this one. The Unmeat Burger (Rs 329), meanwhile, is an acquired taste. The texture of the wheat protein that makes up the patty is odd and unfamiliar, and the grainy flavour seeps through, despite a generous use of punchy condiments in the burger.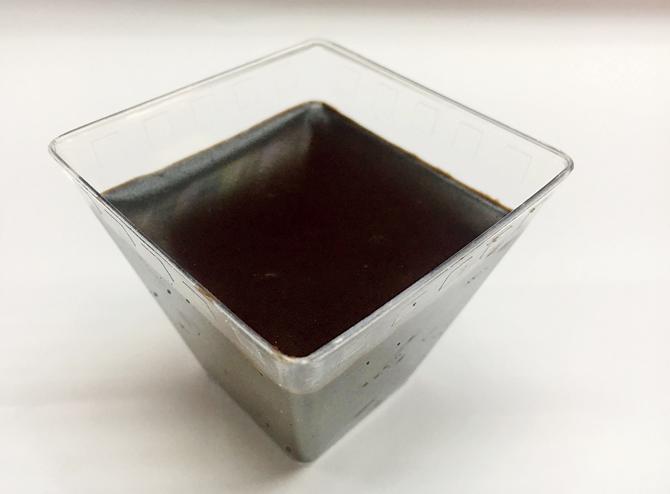 Bounty Pudding
In addition to the burgers, the menu also lists beverages like iced tea and cold brews, as well as two desserts. Pop the Vegan Chocolate Brownie (Rs 129) into the microwave oven for a few seconds before digging in, and you won't be disappointed. The Bounty Pudding (Rs 129) is a riff on the coconut-filled chocolate bar. Here, however, the desiccated coconut is replaced by coconut milk, giving you a chocolate dessert that feels like velvet on the tongue. We hear that the menu is going to be expanded to include more burgers, and meals. Until then, we're content to binge on another Crispy Eggplant Burger.
TIME: 12 pm to 11 am (closed Tuesdays) delivers to Bandra West, Khar West, Santacruz West
LOG ON TO: Vegan Burger Kitchen on Facebook
CALL: 879296027