While everyone touts the virtues of this concept, it is still at a nascent stage in Mumbai. Chefs, restaurateurs and farmers reveal hurdles and how they work around them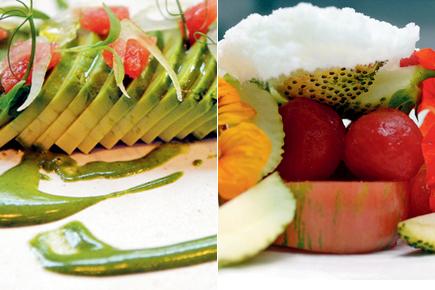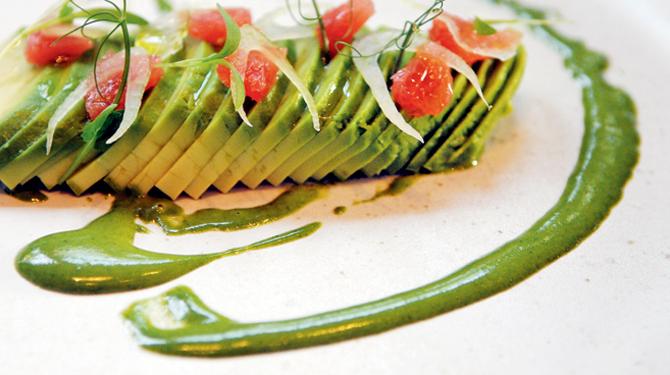 Farm Fresh Avocado, Fennel, Microgreens, The Table Farm Herb Sauce, Local Pomelo. Pics/datta kumbhar
It's 10 am on a Friday. Deep in the bowels of Mahalaxmi's Laxmi Woollen Mill, chef Prateek Sadhu is awaiting a fresh batch of produce at his restaurant, Masque. The stuff that arrives is a riot of colours - there's passion fruit, heirloom tomatoes, green strawberries, jicama (Mexican turnip), nasturtium flowers, and garlic chives.
ADVERTISEMENT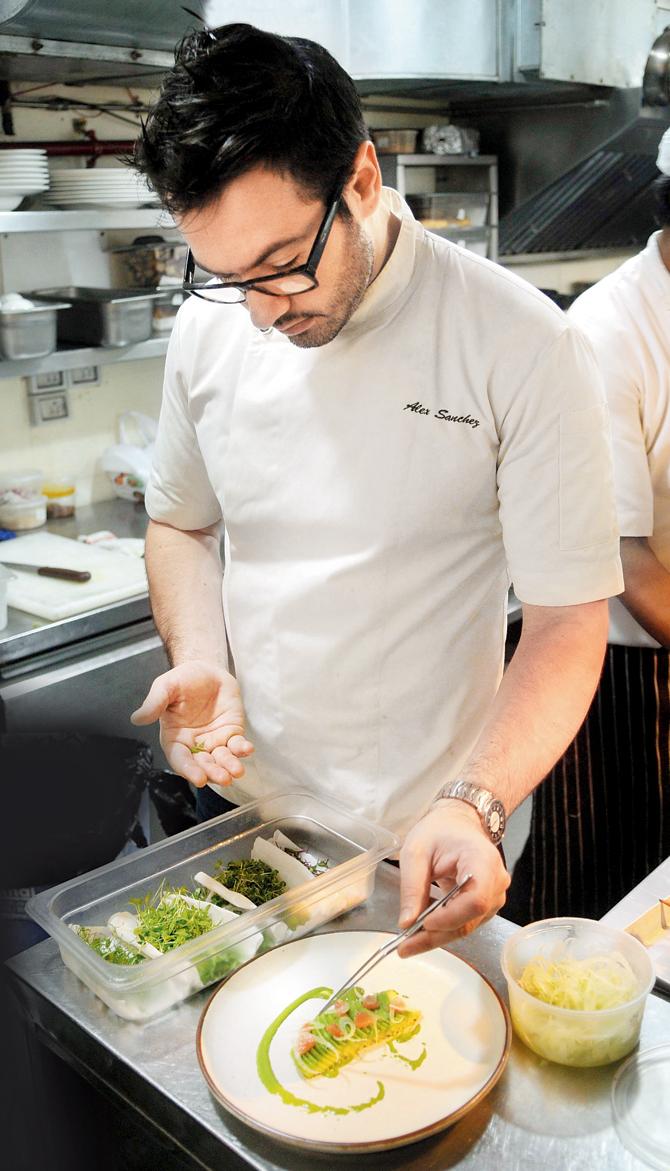 Chef Alex Sanchez. Pic/Datta 
Although exotic sounding, all this produce comes to the three-month-old fine-dine restaurant from one of the many niche organic farms that have come up near Pune, a mere three-hour drive from the city.
The concept of farm-to-table dining is hardly a new one. In the last few years, diners have become concerned about the provenance of food, and chefs and restaurateurs are keen on presenting menus heavy with local ingredients. However, although sourcing good-quality local produce should come easy as blinking, especially in an agricultural country such as ours, this isn't the case.
Obstacle course
Gauri Devidayal, co-founder of The Table, considered a pioneer in bringing the farm-to-table concept to the city back in 2011, says, "This industry is still so young in India, and everyone is learning as they go." It has taken her and chef Alex Sanchez, who helms the restaurant's kitchen, six whole years to establish a network of 40 reliable suppliers. However, quality of the produce and its transportation continues to remain a concern.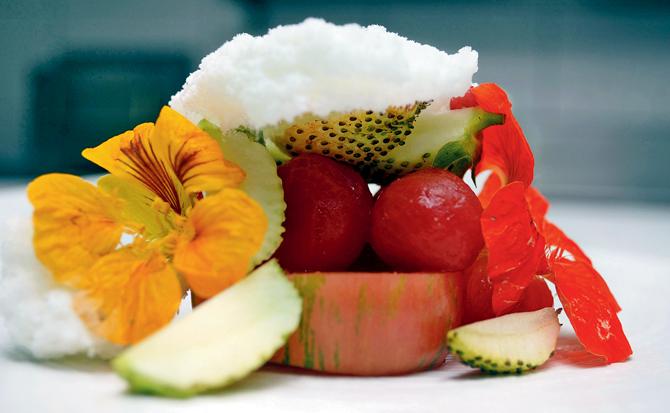 "A lot of farms don't have the logistics required to transport the produce. India is a hot place, yet there isn't much use of refrigerated vehicles. Also, even though the person growing the produce may be passionate about it, the person driving may not be. A lot of things are also put on buses," says Sanchez, adding that owing to this, there have been instances when they have received damaged and unusable produce.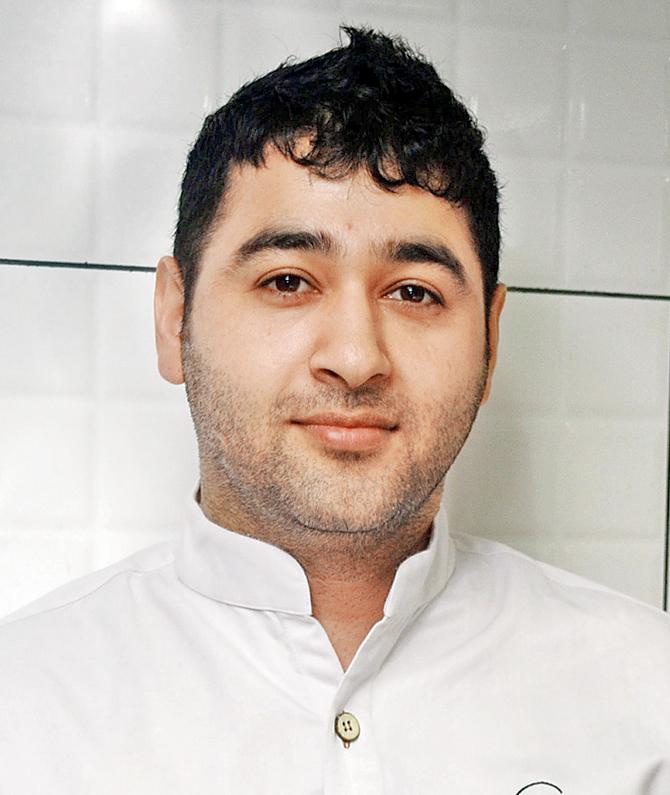 This apart, he adds that small farms find it tough to keep up with the high quantities of ingredients required by a large-scale restaurant.
The Table also gets microgreens, spinach, tomatoes, beetroot, kohlrabi and more from Devidayal's farm in Alibaug. However, the farm, although a 60-minute boat ride away from the restaurant, is inaccessible during the monsoon. "Moreover, you end up investing a lot in the farm in the form of quality seeds, good soil, and hard-working, trained labour. This doesn't translate into any profit, which is probably why you don't see many other restaurants running their own farms," she adds.
It's not just chefs and restaurateurs who face problems. Gaytri Bhatia runs the 11-acre Vrindavan Farm, located en route to Nashik. The farm supplies fresh produce including mango, fenugreek, papaya, tomato and more to city eateries such as The Pantry, 212 All Good, Olive Bar and Kitchen, and Indigo Deli.
"Communication is a big problem. If we farmers could directly communicate with chefs, the process would be easier, but this isn't always the case," she shares. Moreover, she adds that farms tend to grow small batches of produce, and small is always more expensive. After all, economy of scale is a powerful thing.
Playing the game
While waiting for the supply and logistics to catch up with the demand, restaurateurs and chefs have come up with innovative ways to work around this multitude of issues.
Devidayal mentions that although their fresh vegetable and fruit supply is taken care of, in the case of seafood, for instance, the situation is different. Stating an example, she shares that her restaurant receives a shipment of seafood from southern India once a week. "We can't make it last until the next batch arrives.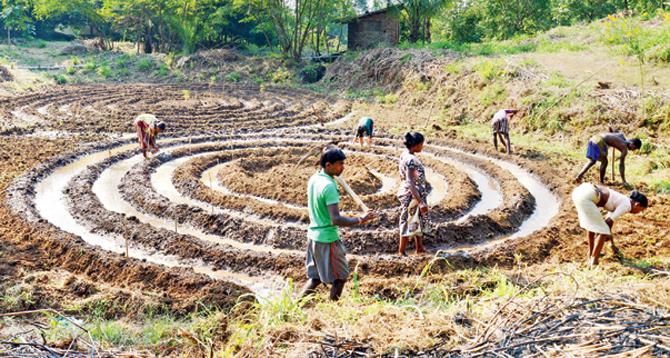 Vrindavan Farm, which supplies fresh local produce to several city restaurants
The best way to deal with this is to plan the menu in a way that it doesn't depend on any particular ingredient," she reveals.
Another way of dealing with inconsistency in supply is to drop the menu entirely, as Masque has done. "When a diner comes in, I ask for their preference - vegetarian or non-vegetarian - and then I surprise them. This way, I can change the menu every day based on what's available to me," says Sadhu.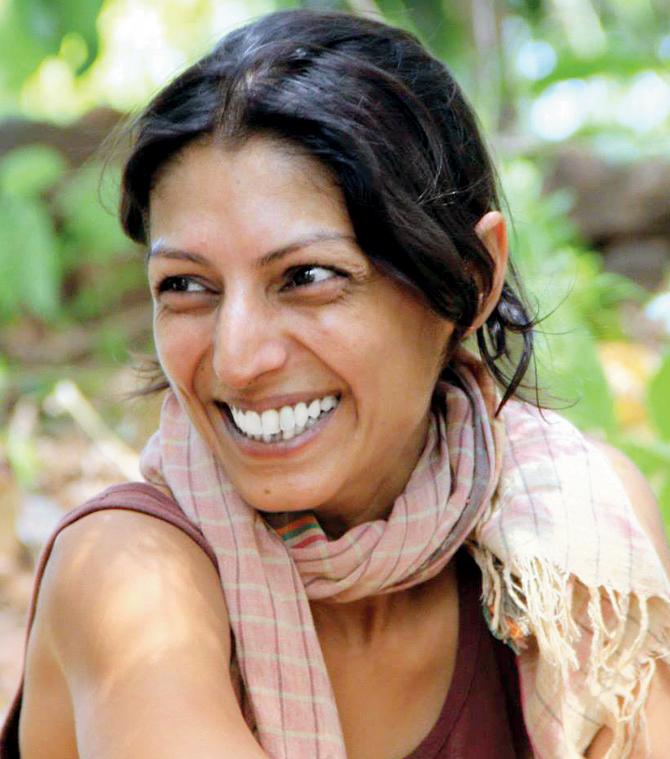 Gaytri Bhatia
He believes that the time of harvest is equally crucial. "The produce that comes from the farm is harvested at 5 am and starts its journey to Mumbai soon after. This way, it reaches our kitchen by 10 am, latest, exactly in time for us to start prep," he adds.
Like many other farm-to-table establishments, The Pantry in Kala Ghoda, says co-owner Pankil Shah, changes its menu every season to make use of the freshest produce. At The Woodside Inn, also co-owned by him, they prefer to source local fish from the waters around Mumbai.
Bhatia adds that it's easier in the case of smaller eateries like Kala Ghoda Cafe - in the same neighbourhood as The Pantry - which uses produce from Vrindavan Farm. "They base their menus around what and how much of it I am able to give them," she says.
As for the price differential, Bhatia has opted to cut out the middlemen for transportation. She adds, "We want our food to be affordable, so we bring it into the city ourselves. Food shouldn't be classist."