"The Parsi delicacies you find in restaurants are not authentic. All said and done, at the end of the day, restaurants only care about their bottom line," begins Firdosh Batliwala, who will host a pop-up this weekend to showcase the festive eats of the community, some of which you'd be hard-pressed to find outside of a Parsi home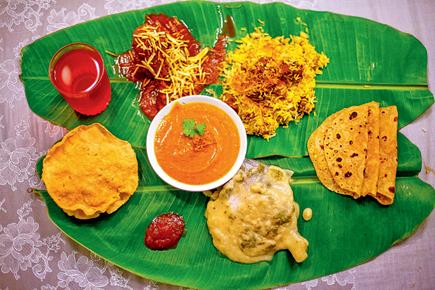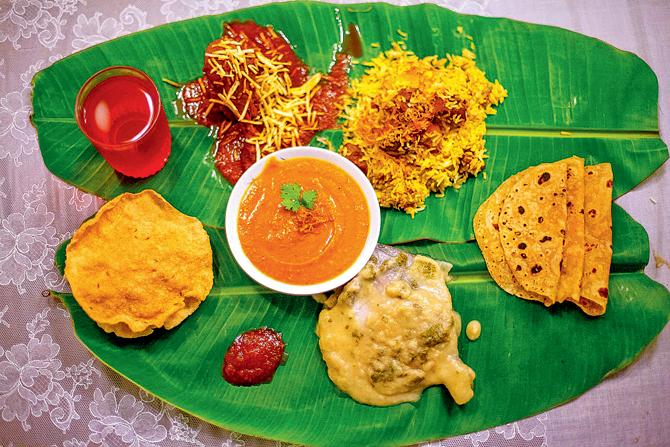 The meal will be served traditionally, on a banana leaf
"The Parsi delicacies you find in restaurants are not authentic. All said and done, at the end of the day, restaurants only care about their bottom line," begins Firdosh Batliwala, who will host a pop-up this weekend to showcase the festive eats of the community, some of which you'd be hard-pressed to find outside of a Parsi home.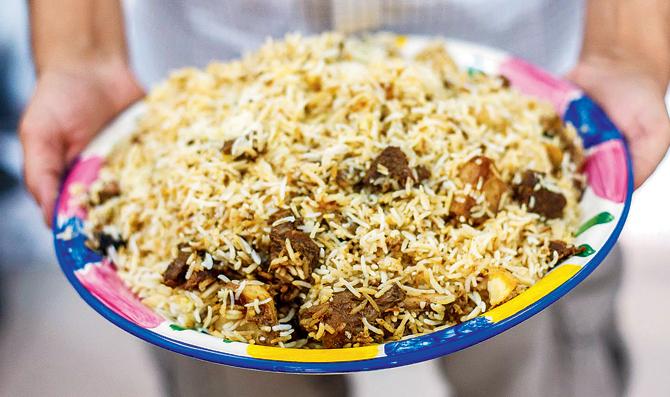 Mutton pulao
The 39-year-old resident of Jogeshwari's Behram Baug Parsi Colony comes from a hospitality background, holding a degree in hotel management. "Signing up to be a home chef with Authenticook seemed like a great opportunity to show people that there is more to our cuisine than is visible," says Batliwala.
Eats and leaves
On the menu for the pop-up are dishes such as Dhansak Dal, Mutton Pulao, Salli Murgh (chicken gravy garnished with potato straws), Saas ni Machchi (spiced fish cooked in a sweet-and-sour white sauce), as well as Lagan nu Custard and raspberry soda — that much-loved drink that is becoming increasingly difficult to locate in the city.

Since the meal will feature specialties that are served at Parsi weddings and Navjote ceremonies, Batliwala has chosen to serve the fare in the traditional fashion, on banana leaves instead of plates.
Plates tell tales
Explaining how the food cooked in a Parsi kitchen might differ from restaurant fare, Batliwala says, "Take Dhansak Dal, for instance. It's traditionally made with five types of pulses, while eateries might use only one or two kinds. This makes a difference."
He adds that earlier, dhansak used to be eaten on the fourth day of someone's passing away. "However, over the years, it has become part of the Sunday meal," he adds.
Another misconception people have, Batliwala shares, is that Parsis hate vegetables. "This is untrue. We have French beans with mutton, and cluster beans in a dish with prawns. We eat vegetables, as long as it comes with our meat," he says, laughing.