Close to a month after arresting smuggler Vijay Nanda, kingpin of syndicate smuggling ancient Indian artefacts out of the country, Directorate of Revenue Intelligence (DRI) has made its second big arrest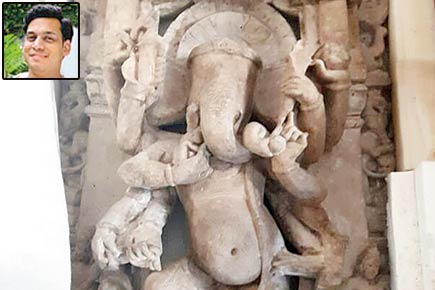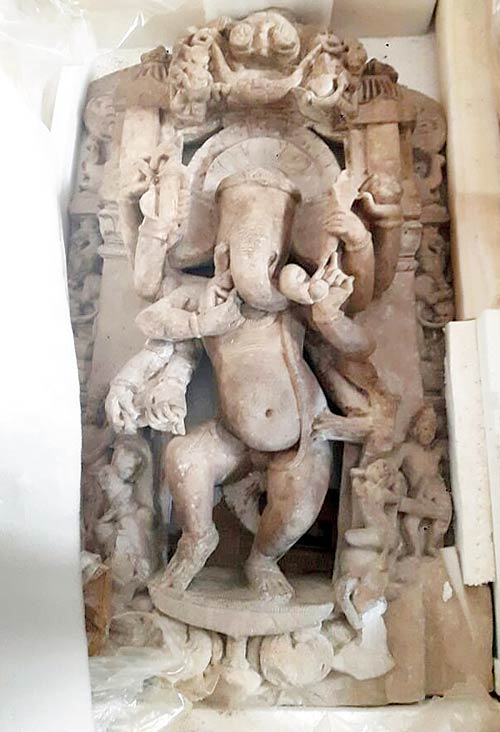 One of the sculptures allegedly stolen by Vijay Nanda seized in DRI's Byculla raid
Close to a month after arresting smuggler Vijay Nanda, kingpin of an international syndicate smuggling ancient Indian artefacts out of the country, the Directorate of Revenue Intelligence (DRI) has made its second big arrest. It has held sculptor Udit Jain, Nanda's most trusted business associate and alleged member of the infamous Deenadhayalan smuggling syndicate.
"Jain, a sculptor by profession having his own unit in Noida, was supplying artefacts to Nanda and many other Indian and global smugglers since many years.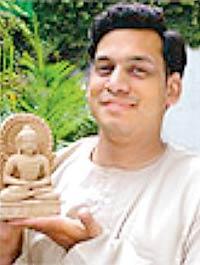 Udit Jain
He was instrumental in procuring sculptures from various temples across India by using his contacts," said a DRI official.
Modus operandi
Jain's name cropped up in the probe few weeks after Nanda's arrest. Nanda would get demands from various other smuggling syndicates from across the world and accordingly, would place an order with Jain. He would then procure the idols and sculptures and antiques from various temples across the country.
Jain was allegedly in contact with many other global smugglers. The official said they have found several emails exchanged between Nanda and Jain, including an ample amount of incriminating evidence from his cell phone.
Held in October
Jain was also arrested in October last year in Chennai in an antique smuggling case. He was in jail for 45 days and had come out on bail, but was again indulging in smuggling.
"He used to smuggle out antiques and sculptures by concealing them between handicrafts," said another officer. Jain would also help other smugglers in produce fake documents under the direction of notorious smuggler G Deenadhayalan, held in June last year.
Helped with fake documents
During the probe of Chennai DRI last year it was revealed that the two arrested smugglers T M Balaji (35), a professor in a Chennai dental college and Srikanth Omkaram (40), grandson of Deenadayalan, had confessed that they were smuggling the items to foreign countries, using fake ASI certificates, and it was Jain who helped them produce fake documents under the direction of Deenadayalan.
Jain also acted as a middleman for arranging registration of stolen antiques for many smugglers.