Star anchor who tweeted about a threat to her explains that the word does not mean physical harm alone, adds she will fight for her right to work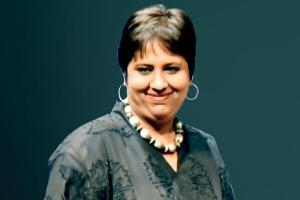 Barkha Dutt
Social media was abuzz after well-known news anchor Barkha Dutt posted on her Twitter account, on Thursday, about receiving threats to herself and her family. The post said: 'received chilling veiled threats and "messages" from powerful people in the Establishment today that my family and I are under surveillance, and that I will be smeared & maligned to stop me from starting any new projects. Was advised to get my house debugged. Is this my country?'
The tweet gained traction through the day and Barkha said, "There is a context to this. In 2017, I quit the news channel NDTV to work in the digital space. A few months ago, a group of people approached me as they had decided to start a news channel. I work as a consultant and they wanted to put together an editorial team."
Phones tapped, house bugged?
When asked who this group was, she said, "I cannot reveal details about this channel or project yet. Yesterday, though, I learnt from a friend that the BJP had a meeting where they had got wind of my being approached as consultant for this channel. The friend said that she had a tip-off that the BJP was told to do all they could to stop me from going ahead with the channel. I was told that my phone could have been tapped, house bugged, put under surveillance, in short, all that it takes to stop this channel from going ahead."
Barkha claims this is interference and stopping a fundamental right, her right to work. "I am going to fight for my right to work," she stated. Barkha added that intimidation does not have to mean physical threats, there, "it can also come through pressure and arm twisting media owners". Barkha though is no stranger to being trolled. She is regularly panned and threatened for her so-called left wing stance and slammed as traitor to India, a woman with links to separatists. In response to social media bashing she said, "I am not going to respond to nonsense." The news anchor did admit though that the government had given her security last year for a few months, "but as a journalist I was uncomfortable with the security and let it go."
2017
Year in which Barkha Dutt quit her job and became an independent consultant
Catch up on all the latest Crime, National, International and Hatke news here. Also download the new mid-day Android and iOS apps to get latest updates