Out to enjoy a family meal, a Bhiwandi mother and her kids were left with a bitter taste in the mouth after a middle-aged man molested one of her daughters at a local pizza parlour and then sat to eat at the same table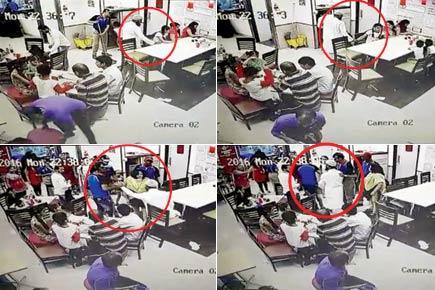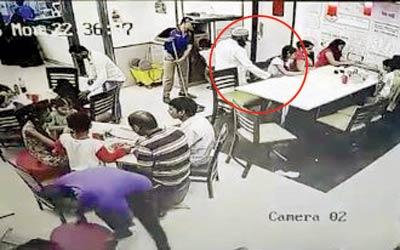 The man first placed his hand near the girl's chest
Out to enjoy a family meal, a Bhiwandi mother and her kids were left with a bitter taste in the mouth after a middle-aged man molested one of her daughters at a local pizza parlour and then sat to eat at the same table.
ADVERTISEMENT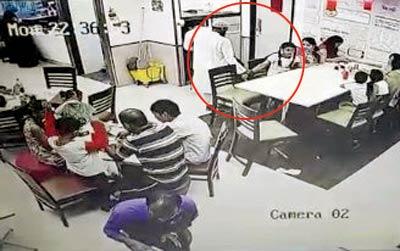 Then he grabs her hand
While the man is yet to be identified, the police have CCTV footage of the incident and have declared a reward of Rs 10,000 to whoever helps them nab the pervert.
Also Read: Mumbai crime: Local 'Kasab' held for kidnapping, molesting 14-year-old schoolgirl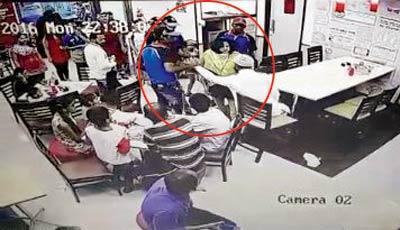 Shamelessly, he sits down at their table
Despite the fact that the minor was surrounded by her family members, the man began to molest her, first placing his hand near her chest, and then grabbing her hand, as the CCTV grabs show.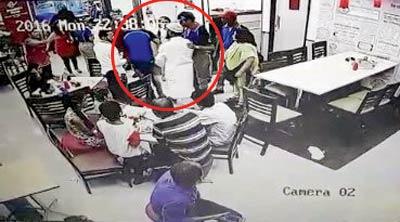 He is thrown out by the staffers
At first the girl was uncertain of what the man was doing, but she soon grew uncomfortable and complained to her mother, who was sitting opposite her. Even as her mother was yelling at the man, he brazenly sat down at the same table and stared at the girl.
Thrown out
Outraged, the entire family got up and the mother demanded that the staffers throw the man out of the restaurant, after which he disappeared from the spot. According to the Nizampura police, the family reported the matter to them three hours after the incident.
Read Story: Teacher from Mumbai school cooks up event, molests girls in Alibaug
The cops registered a case of molestation under Section 354 of the IPC and have formed teams to nab the molester. Senior Police Inspector SV Jadhav of Nizampura police station told mid-day, "I have personally announced a bounty of Rs 10,000, if someone will give us details of this man. If the family or the pizzeria staff had come to us at that time, we would have arrested him. But they came three hours later. The CCTV footage shows the suspect in a beard and wearing a white kurta and skullcap. We are recording statements of people present at the restaurant and have launched a hunt for the man."