An eight-year-old paraplegic, suffering from a rare form of spinal TB, regains use of her legs after treatment at the civic-run KEM hospital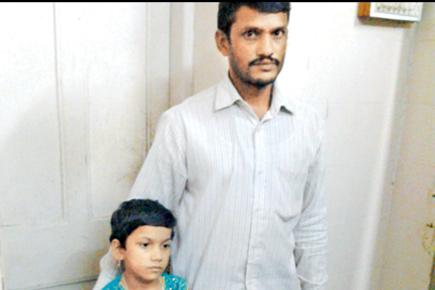 Shruti Suryavanshi with her father
It was towards the end of last year that eight-year-old Shruti Suryavanshi's parents noticed, much to their shock and dismay, that their daughter could no longer walk.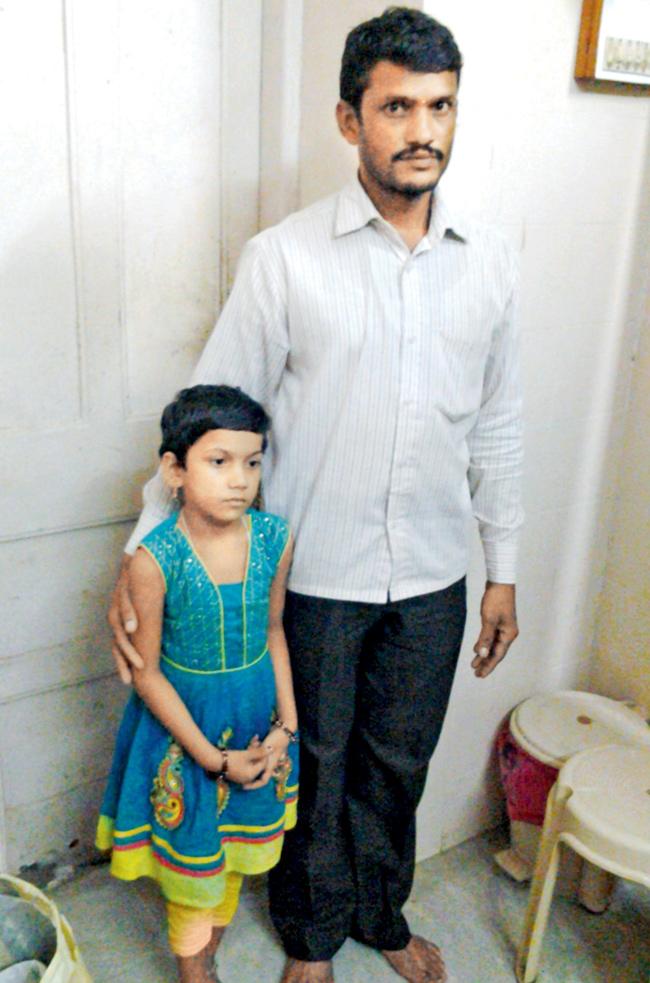 Shruti Suryavanshi with her father

Later, they were informed by doctors that Shruti is a paraplegic, as she has been left paralysed from the waist down by a rare form of spinal TB. The distraught parents, who hail from a small village in Karnataka, consulted various doctors, in an effort to cure their daughter.

Curing a rare form of TB
An MRI scan revealed that Shruti was suffering from spinal intramedullary tuberculosis — a rare form of the disease that accounts for only two per cent of all TB cases that afflict the central nervous system. The illness left her immobile for nearly six months. "Initially, she complained of backaches and her knees became stiff.

We took her to a paediatrician in our village but her health didn't improve," said Shruti's father Krishnakanth, who works as a farmer. "A few weeks later, she complained that her legs started going numb. We took her to many doctors in Karnataka and Hyderabad, but they were unable to diagnose the problem. We approached another doctor in Solapur who referred us to KEM Hospital for further treatment," he added.

When the MRI report revealed a swelling in her spinal cord, Shruti was shifted to the neurosurgery ward at the hospital, where she underwent an eight-hour long surgery, to remove the TB granuloma from inside the spine.

Saved by technology
A minimally invasive technique called micro myelotomies, devised in 1997 by Dr Aadil Chagla, professor and chief of Unit II of KEM Hospital's neurosurgery department, was used in the surgery. "The technique allows for the removal of a spinal tumour or lesion through micro openings that measure between 2 mm to 6 mm," Dr Chagla told sunday mid-day.

Two months and many physiotherapy sessions later, Shruti has now regained the use of her legs. Although she continues to take medication to prevent TB (due to bacterial residue in her spine), doctors continue to monitor her health.