It costs one-twentieth the price of cocaine, is not banned and can be home delivered. No wonder then that mephedrone or 'meow meow' is wreaking havoc in the lives of city youth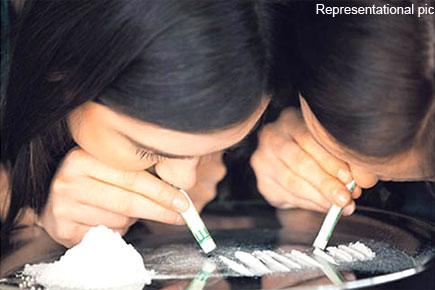 Youngsters in the city are high on 'Meow Meow', a new drug in the city. Mumbai's rave scene is getting hooked to the new drug, and the city's bands are said to be heavily into it. Why the drug is fast gaining popularity is that it can be ordered online and will be delivered to your doorstep. The drug is not in the list of banned drugs under the Narcotics, Drugs and Psychotropic Substance (NCB) Act, 1958.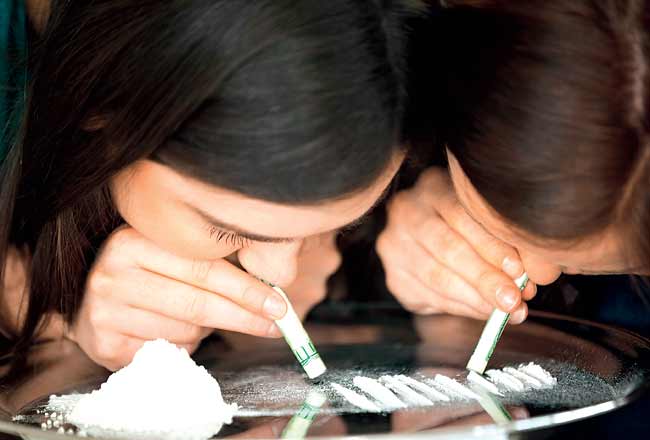 Meow meow looks just like cocaine, and is usually snorted or taken orally. Representation Pic/Thinkstock

In the last two months, Drug Abuse Information, Rehabilitation and Research Centre (DAIRRC) has received 30 cases of meow meow addiction, of the total 40 cases received.
ADVERTISEMENT
Dr Yusuf Merchant, the president of DAIRRC, said that most cases were in the age group of 16-26 years, with twelve of them being women.

According to Dr Merchant, meow meow is mephedrone, a powerful recreational drug that addicts take for effects similar to amphetamines and ecstasy. Mephedrone also has medicinal value and is used as an anaesthetic.

"If not controlled immediately, meow meow will hit an epidemic proportion, as it is legally sold in India. This drug (meow) is terrible, and probably the worst in my 33 years of experience in running a drug rehabilitation centre. The government should immediately put this dangerous chemical under the NDPS Act and law-enforcing agencies must call in for a crackdown," said Merchant.

Cheap and easy to get
The drug costs Rs 150 per gram, which is much cheaper than cocaine, which costs at least Rs 3,000 per gram. Unlike other drugs which are bought from peddlers and dealers, meow meow can be ordered online via Internet pharmacy websites (see box). Once payment is received, it is supplied at the customer's address. It is also sold in few grams as plant fertilisers, to avoid scrutiny from law enforcers.

"Mephedrone users enjoy increased energy, self-confidence and talkativeness, euphoria, mental and physical stimulation, an enhanced sense of touch and empathy and a bit of sensory distortion. They also frequently enjoy a strong craving for more of the drug. It appears as a white or off-white powder, which is primarily either snorted or swallowed. It is usually mistaken for cocaine," explained Dr Merchant.

When mephedrone (meow meow) is snorted, it only takes a few minutes to take effect. When swallowed, its effects can take more than half an hour to show up. Dr Merchant added, "Israel banned the usage of mephedrone in 2008, while Europe banned it in 2010. It is a new drug in India, where it is still being sold legally."

Side effects
Like other drugs, even mephedrone has side effects like loss of appetite, muscle clenching and tremors, headache, anxiety, elevated blood pressure, chest pain, fast/irregular heartbeat, difficulty in urinating, changes in body temperature and blue/cold fingers, explained Dr Merchant.

Addicts also report a come down period after use of meow, which can be compared to the come down period experienced after cocaine or ecstasy.

Addicts are tempted to have more and more of it again and again, to keep the high going and prevent the come down. When addicts come from the high, they also tend to become depressed. Some feel like they're zombies and experience hallucination of being amidst dead people and devils. Others turn abusive and violent and such a situation can only lead to a law and order problem for the police, said Dr Merchant.