Farmers either have to settle on selling veggies at prices that don't cover manufacturing cost, or dump it once they start to rot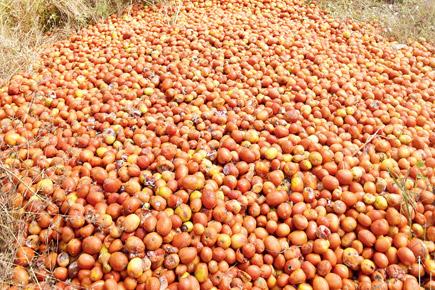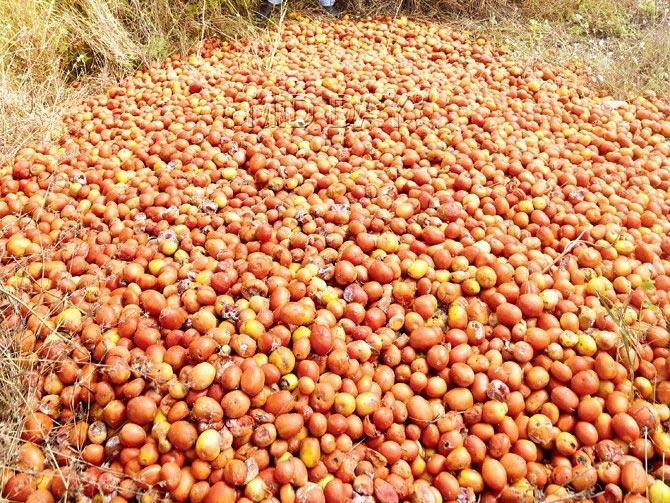 Kilos of tomatoes were dumped in Bhiwandi on Tuesday. Pics/Sameer Markande
Here's another bit of unwanted change the demonetisation drive has handed the common man, only this time around, it is to vegetable farmers in the state. The drive is forcing them to either dump their produce or sell it to agents at a loss. Traders from the APMC market say if lower denomination currency is not made available in the next few days, then the situation will be grim.
In Akola, farmers who were to cultivate their cabbage and cauliflower for sale are finding no traders to sell them. mid-day spoke to Yogesh Godse (30), a farmer who hails from Lahit Khurd village in Akola. He has cultivated cauliflower in his over one-acre of farmland and also sells his produce through the APMC market in Vashi.
Doesn't cover costs
Godse said, "A day before the Prime Minister announced the demonetisation, the traders would buy cauliflower at Rs 15 per kilo, then it dropped to Rs 9 and today only a handful of traders visit the market and quote their rate, which at present is Rs 3 per kilo, which doesn't not even cover our costs." Godse said he cultivates around 10,000 to 12,000 kilos of cauliflower this time of the year.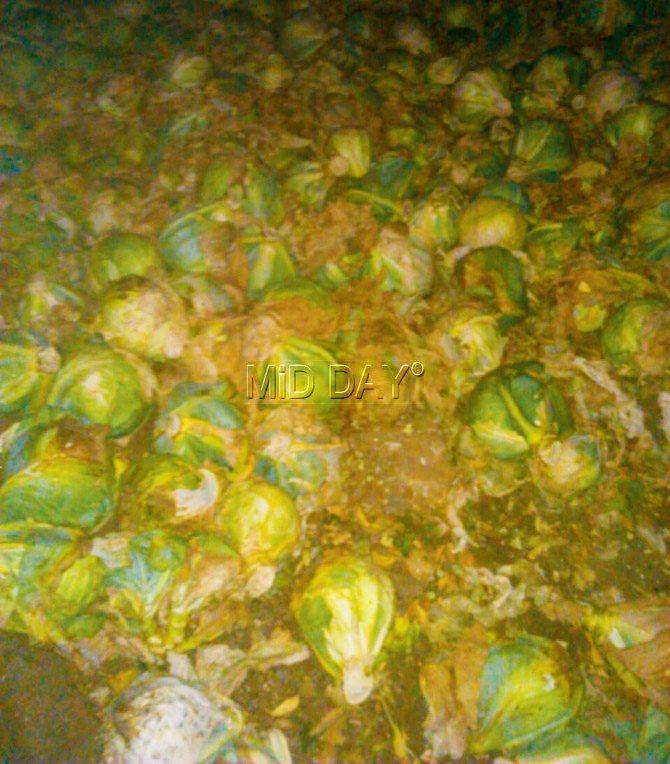 Piles of cabbage rot away in Akola
"We spend R10,000 on seeds, fertilizers and pesticides cost another R40,000, including labour charges, transport charges of over Rs 1,000 (from farm to market), Rs 50 each for jute bags and another R10 as unloading charges. On an average, the farmers spend over Rs 75,000 to Rs 1 lakh," explained Godse.
Waste in winter
Before the demonetisation, they would make a profit of a few thousand rupees after deducting all their expenses. But, now at traders quoting such a low price, they cannot even begin to cover their costs.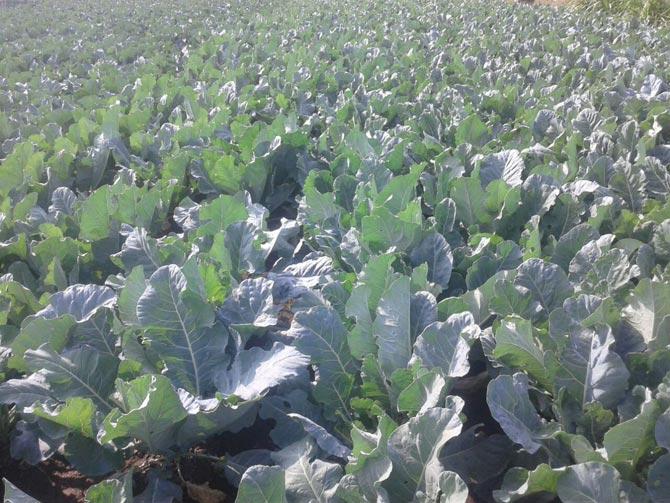 Amol Shivdas (29), another farmer from the same village said, "We used to sell cabbage at R8 per kilo and today due to lack of demand from the traders, we are not even able to get Rs 3 per kilo. These are perishable products but since it is winter, they can remain fresh for three to four days. But after that it is a waste and we have to feed our cattle, we cannot even think of selling our produce at such a lower rate."
"There are no takers for our vegetables and as traders and customers don't have smaller denomination currency, the demand has fallen and we have to incur heavy losses," said Shivdas.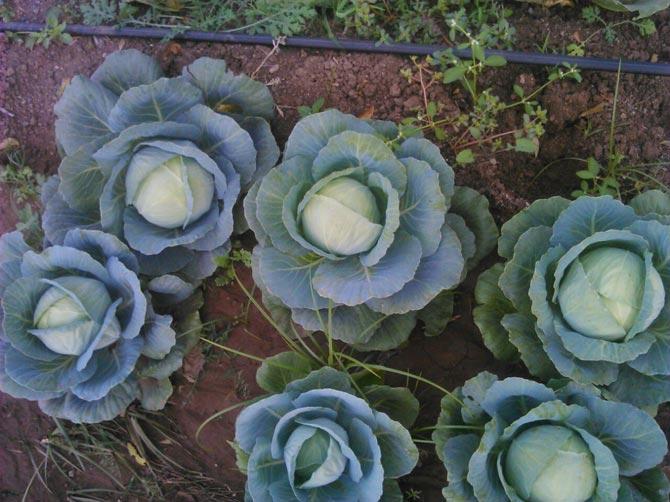 "Our produce is being sold in Mumbai at exorbitant rates. These produces should reach the consumer for over R30 per kilo. Isn't this a direct loot of common man? Then why are the farmers being deprived of their rightful payment?" asked Godse.
APMC's request
APMC has written to the Prime Minister. Balashaeb Bhende, President of the Fruit Merchants Welfare Association and former Director of APMC said, "Machar APMC market head Devdutt Nikam had handed over a written letter to the PM in Pune a few days ago, wherein it was requested that APMC markers should be allowed to use the defunct currency for trading. A similar letter was given to Chief Minister Devendra Fadnavis and Sharad Pawar, but till now we haven't got any reply. The situation in coming days will only become more challenging and farmers will be the ultimate sufferers."