Women commuters, doctors posted at Dadar help 22-year-old deliver healthy girl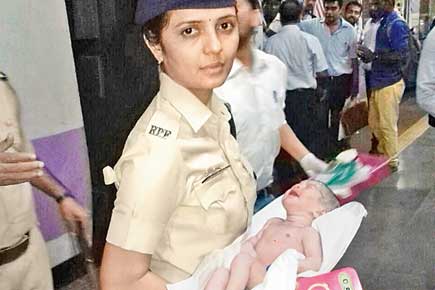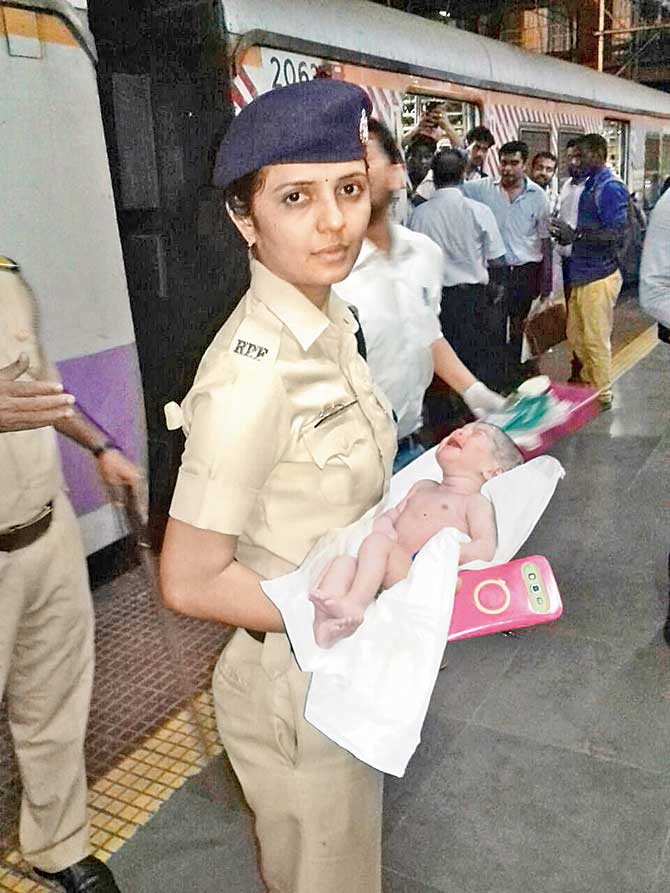 An RPF officer with the baby girl who was delivered on the train at Dadar railway station.
A 22-year-old woman who was on her way to Nair Hospital gave birth to a baby girl on the train at 10.15 pm at Dadar station.
ADVERTISEMENT
While the train was halted for 30 minutes at the station because of the emergency, no one complained. The woman was later taken to Sion hospital for further treatment Sultana Sheikh, a resident of Ambivali who was nine months pregnant and due in the first week of March, was travelling with her husband and mother-in-law on a CST local. She had been experiencing pain in her abdomen and was on her way to Nair Hospital.
Mohammad Irshad, Sultana's husband said, "My wife was due on March 5 but went into labour on Wednesday afternoon. When we reached Thane, the pain started getting worse and by the time we had reached Dadar, it was unbearable. I asked some women commuters for help and an on-duty police officer pulled the chain to stop the train. With the help of doctors posted at Dadar station, my wife delivered a healthy baby girl. The train was stopped for around 30 minutes. Later, an RPF official took us to Sion hospital. Both my wife and daughter are doing fine."
Mohammad Irshad, added, "In the confusion, I forgot my mother at the station and remembered only when I reached the hospital. I rushed back to find her sitting at the platform."
RPF Inspector Satish Menon said, "The incident took place on platform number 3 and our staff handled the situation well. We took the help of women commuters and doctors at the station."