Members unanimously decide to file affidavit in HC, praying that the Metro tunnel not go under two sacred Atash Behrams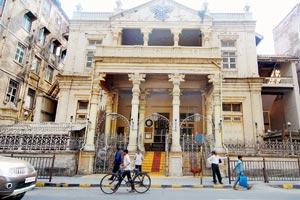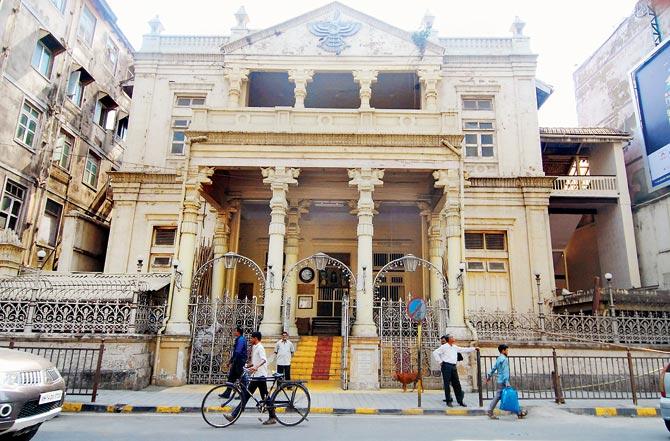 On May 23, petitioners moved the HC,âu00c2u0080u00c2u0088seeking assurance that the tunnel won't go under Wadiaji Atash Behram and Anjuman Atash Behram. File pics
The Bombay Parsi Punchayet's (BPP's) board may not agree on much, but all seven members have set aside their differences and voted unanimously over Thursday and Friday to file an affidavit in support of the Bombay High Court petition praying for the Metro III tunnel line to not go from anywhere under the community's sacred Atash Behrams.
ADVERTISEMENT
According to BPP president Yezdi Desai, the decision to file an affidavit in the Bombay HC to support the May 23 petition was taken unanimously over Thursday and Friday on an e-mail chain among all board members. He says it is an instance where reformists and orthodox members have come together to stand for safeguarding the holy fires, known as Atash Behrams.

One of Metro III's underground tunnels is going to pass under Wadiaji Atash Behram
"We are going to support the petition. Everyone has resolved their differences and is concentrating on one goal—to stop the spiritual desecration of our Atash Behrams," said Yezdi, speaking with mid-day, adding, "To have Berjis Desai, known as a reformist, come into the picture is phenomenal indeed. The Metro tunnel should not pass from anywhere under the Aatash Behrams' premises as it will break its spiritual connect with the ground."
Berjis Desai presented the same united front. When asked whether it was surprising that the BPP had voted unanimously for a change on a subject, he said: "It is significant that despite severe differences between them, they felt strongly enough to be unanimous on this issue."
On May 23, a group of petitioners moved the Bombay High Court to seek assurance that the Metro tunnel should not go anywhere under the Wadiaji Atash Behram and Anjuman Atash Behram. The group included solicitor Berjis Desai, scholar and priest Dr Rooyintan Peshotan Peer, structural engineer Jamshed Sukhadwalla, and two trustees of the Shah Varzaavand Trust.
They questioned why the Mumbai Metro Rail Corporation (MMRC) had only consulted two out of five Vada Dasturjis or high priests, namely Khurshed Dastoor and Phiroze Kotwal for the underground tunnelling. The remaining high priests are Kaikushroo Meherji Rana, Cyrus Dastoor, Jamasp Asa.