The fire and water-resistant toilets made from recycled tetrapak are the brainchild of a green entrepreneur fed up that the promenade had no loos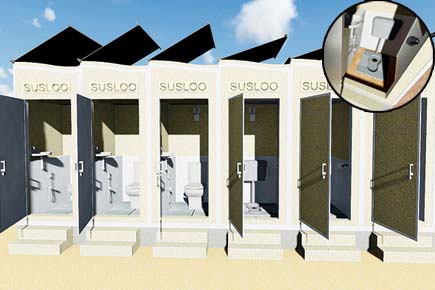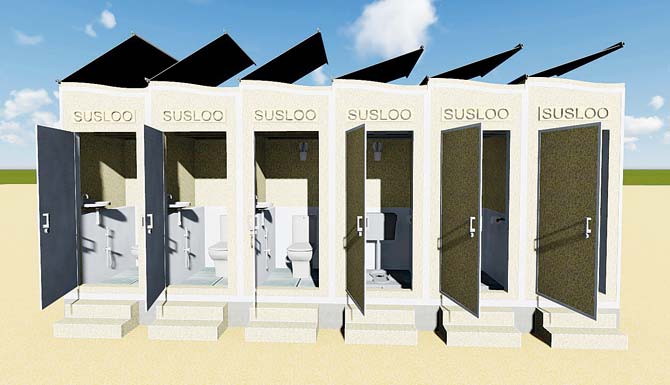 A sketch of the Susloo urinal that will come up near Otters Club, Bandra
The next time joggers at Carter Road want to relieve themselves, they won't have to look too far. An eco-friendly, solar powered urinal named 'Susloo' will be coming up near Otters Club. The urinal will be made using recycled tetrapak and will be fire, water and termite resistant. It is being made by APRO Greentech, in association with the BMC.
ADVERTISEMENT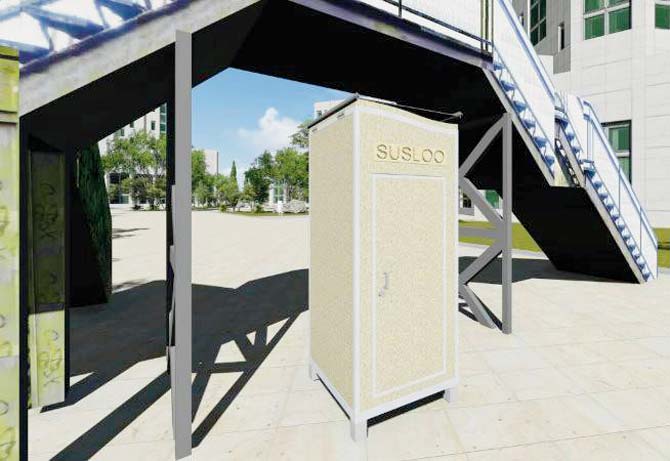 The Susloo will be solar powered. It will also use the waterless Membrane System, under which the urine will pass through a mechanised layered system that will distil the excreted liquid
Speaking about his inspiration for building Susloo, Abhijeet Sirkar, founder of APRO Greentech says, "Two years ago, my wife and I were jogging, when she urgently wanted to use the loo. But, we had to go all the way through Pali Hill. That's when the idea struck me." Susloo will be solar powered, with panels on top of the unit to provide electricity to the main lights, emergency lights and exhaust fan. "This is the first time an entire toilet is green, right from the material used to make it, to how it is run. Joggers would not have to worry about the stench as well, as there won't be any," said Sirkar. The steps of the urinal would be made using used plastic bottles and cans. Building an entire unit would cost around Rs 1-1.5 lakh.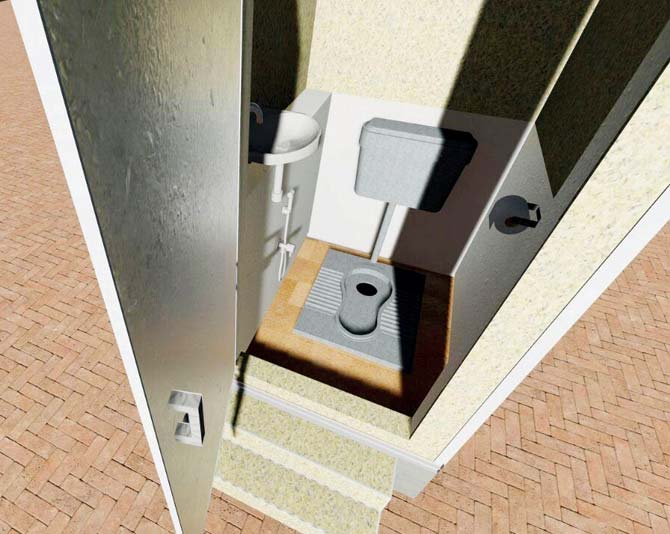 The 4x4 feet wide and 8-9 feet tall unit will run on the waterless 'Membrane System', under which the urine will pass through a mechanised layered system that will distil the liquid.
Recycled pee
The fluid can be reused by the BMC for potable water uses or as manure for plants at Carter Road. "It is going to be a urinal only. It will help us provide better maintenance services to the joggers," said Sirkar, who has been working on the project for the last 2 years. mid-day reached out to Sharad Ughade, Assistant Commissioner H/West Ward for comment, but he did not reply.
Also Read: Bio-toilets provide eco-friendly sanitisation to the poor in BKC's Bharat Nagar
Less susceptible to thefts
Susloo will also be less susceptible to thefts. "It is not like it does not cost us. But since there is no resale value, we hope nobody will try to steal it," said Sirkar.
Talking about the features of the unit, Sirkar added, "We will have signage in multiple languages inside the units on how to use Susloo. We are even creating an application with GPS locations of Susloo, where we will have a contact number for maintenance linked to the concerned BMC officer and us. The user will get a 'problem solved' message once the task completed."
After Carter Road, the next destination for the Susloo is going to be Bandstand and Mahim station.