The accused had been visiting the victim's father since six months; on Wednesday, the accused sent the victim's father outside the residence, and raped the victim in the house after rendering her unconscious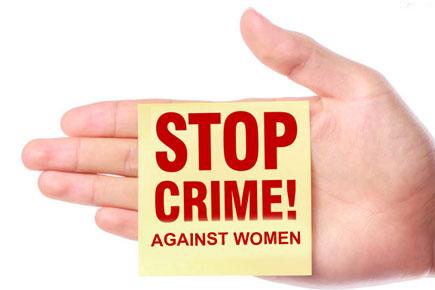 The Ghatkopar police have arrested a tantrik who raped a 25-year-old woman on the pretext of rescuing her from an evil spirit. According to police officials, the accused has been identified as Naveen Malik, who stayed in the same vicinity as the victim in Ghatkopar.
Also read: Tantrik hired women, spiked their drinks and raped them
An officer from Ghatkopar Police station said, "The accused was a frequent visitor to the victim's residence as Malik was called by the 25-year-old in order to cure her father's pain. Her father was suffering from severe joint pain, which wasn't getting cured even after going to several doctors in the city."
When one of her family friends suggested that she visit the tantrik, she chose to get her father cured from him. The accused had been visiting the victim's father since last six months, and he had handed him a taviz (amulet) to wear around his neck. He started visiting her father more frequently and used to spray powder and chanted mantras.
Cruel intention
The officer added, "The investigation has revealed that since the time he had been visiting the victim's residence on the pretext of curing her father, he was planning to rape the 25-year-old.
On Wednesday he sensed an opportunity and he sent her father outside the residence by handing him a taviz and asked him to burn it at an isolated spot." After that, the accused took the victim to the mezzanine floor of her residence claiming that he would free her from all the evil spirits roaming around her. The accused then blew some powder on her face, which made her unconscious.
Police says
Senior police inspector Venkat Patil from Ghatkopar police station said, "After she fell unconscious, the accused undressed her and raped her.
Also read: 'Tantrik' uses evil spirit threat to molest woman for 8 years
However after an hour the victim regained her consciousness and found herself naked, following which she reported the incident to the Ghatkopar police station along with her father." A case was registered and the accused was promptly arrested. The cops are investigating whether the accused had raped other girls under a similar pretext.
Fraud baba
The accused worked as a sweeper in a mosque and had conned people into believing that he was a tantrik. The cops have booked the accused under Section 376 (punishment for rape) and 328 (causing hurt by means of poison etc., with intent to commit an offence) of the IPC along with relevant sections of the Anti Superstition and Black Magic Act.