Mumbai biker Jagruti Hogale's husband wants cops to take action against negligent road authorities for his wife's death. The accident occurred after her motorcycle hit a pothole on Dahanu-Jawhar Road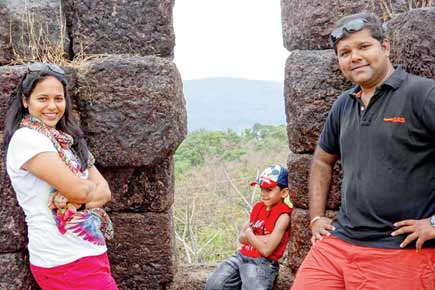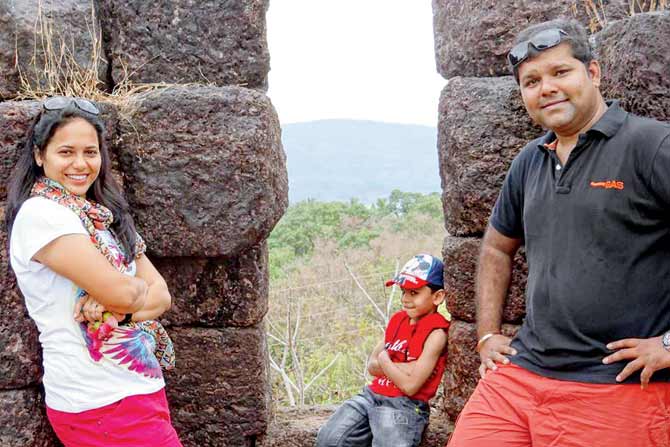 Jagruti Hogale, 35, with her husband Viraj and their son
The grieving family of Bandra biker , 35, who was crushed under the wheels of a truck when her motorcycle hit a pothole on Dahanu-Jawhar Road yesterday, has demanded action against authorities responsible for maintaining the road stretch. Hogale was allegedly trying to overtake a truck when her bike landed into a pothole, making her lose her balance.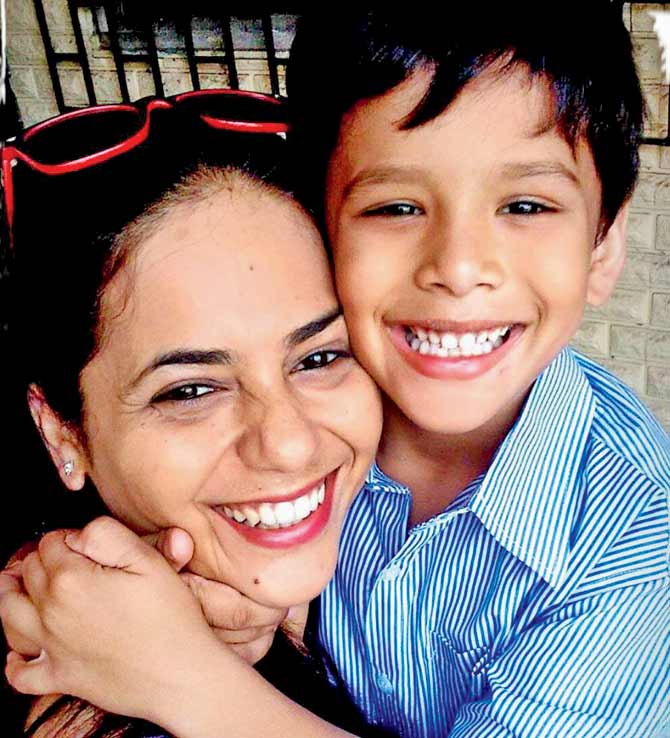 While the police have registered a case of rash driving against the truck driver, her husband, Viraj, today blamed the authorities for not repairing the road stretch. "Three days ago, I had taken the same route on my way to Gujarat. The entire road is ridden with potholes. I blame the government, not the truck driver, for what happened to my wife," an inconsolable Viraj said.
He further said that his wife had always followed safety measures when riding the bike. "She was a safe rider. The accident took place because she hadn't seen the pothole," he said. Hogale's brother-in-law Vishal added, "If the authorities had taken the road repairs seriously, my sister-in-law would not have died."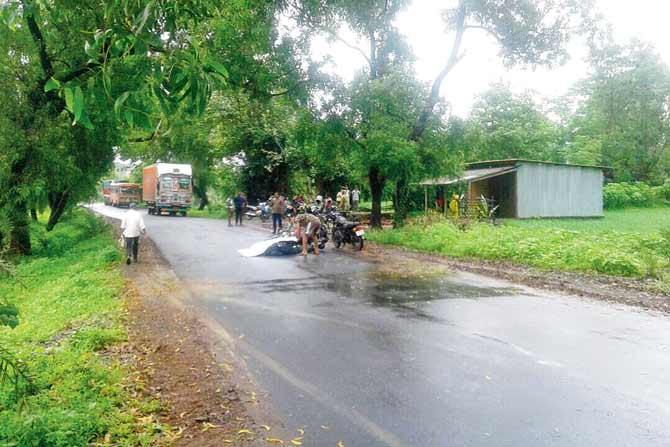 Hogale's bike encountered a pothole which she tried to dodge, but lost her balance and was run over by a truck
Hogale, who was a member of the biking club Bikerni, had left her home in Kher Nagar, Bandra East, for a biking trip to Jawahar early yesterday. While passing through Dahanu-Jawhar Road, she hit a pothole and lost her balance. Eyewitnesses said Hogale was crushed by the truck's rear tyres, sustaining severe head injuries. Passers-by and residents of Kasa village rushed her to a local hospital, where doctors declared her dead. She is survived by her husband and a son.