New support group helps parents of gay children find emotional courage from each other's experiences to proudly back their kids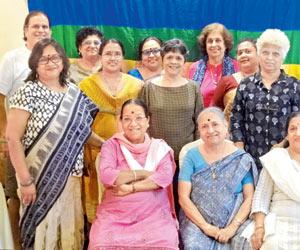 As more and more youths come out of the closet in the city, it is good to see them get the support they need from their families. And to the same end, their parents have found their own support system — Sweekar: The Rainbow Parents. The newly formed support group is helping parents of gay children find the emotional courage from each other's experiences to come out in pride and support their kids. The name is self-explanatory — sweekar means acceptance, and the rainbow is a well-known symbol for the Lesbian Gay Bisexual Transgender & Queer (LGBTQ) community.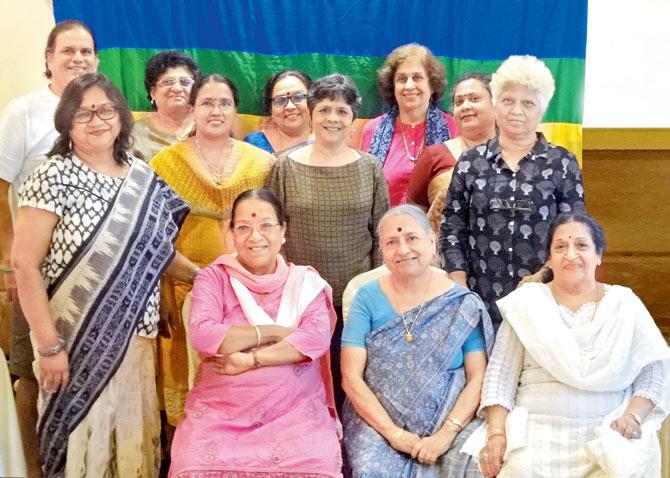 Parents of gay children came together on December 1 to share their experiences and draw strength from each other
These parents would earlier meet informally, but now they are in the process of gathering in a formal group. During a recent meeting on December 1 at a Santacruz restaurant, 13 mothers and fathers met to discuss a formal structure for the group, which they hope will become a one-stop shop for networking and outreach of parents of LGBTQ children.
Personal picture
It is early days yet, so a couple of new entrants in this group did not want to be identified. "This initiative will eventually help parents to come out as well, not just their gay children," said Harish Iyer, group facilitator and activist. Stories about their children's sexuality, and how they made the journey of acceptance, became a springboard from which parents discussed ways to involve more parents. They also planned the future course and trajectory of the group. Mumbai's Chitra Palekar, who has a lesbian daughter, said, "The aim is to support each other to accept one's child fully. Parents shared their own acceptance stories and expressed their concerns in the safe and confidential space this group created."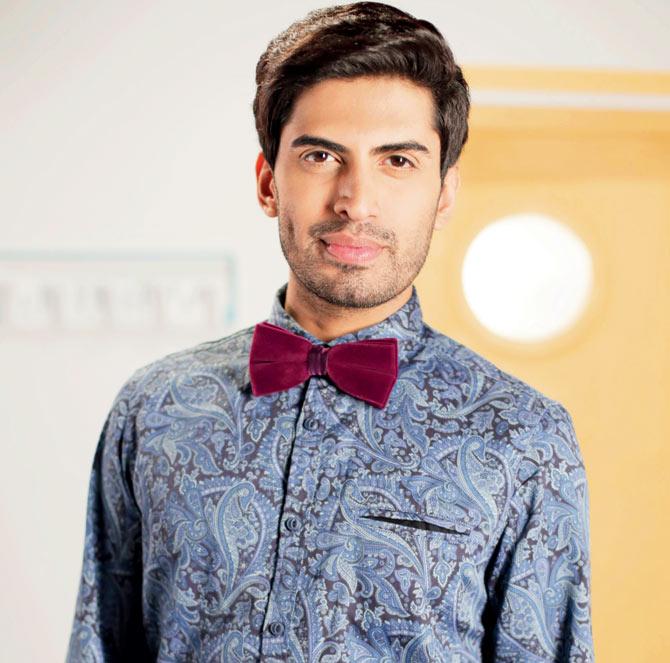 Gay actor Sushant Divgikar's father is among the members of the group
You are not alone
Sridhar Rangayan, one of the meeting facilitators, called the interaction "touching" and said, "Parents feed off each other's stories for courage and emotional strength. I hope it draws more parents who can see that they are not alone." Another onlooker put it succinctly: "Just like every parent feels that their child should not be alone in the world, many gay children also feel their parents should not be alone in this world, and they may grapple with guilt if their parents are isolated. Support groups like these reassure all that one is not alone."
Common bond
The key here was parents meeting parents, which made it that much more meaningful for these individuals. One parent said, "Activists are young people who may not be parents themselves. With all the good work they do, they are often fiery and revolutionary, and do not really understand the ground realities we face. A parent is not just a parent, but also part of a societal unit, who has to maintain relations with others. This is a delicate balancing act, made all the more difficult by questions like: Should you tell others your child is gay? How do you deal with a disapproving grandparent?" Padma Iyer, Harish's mother agreed. "It was parents meeting parents that helped us open up."
"It is a place where we feel completely accepted and do not have to defend ourselves or our children," said Aruna Desai, whose son is gay. Arundhati Sanyal, proud mother of a gay son, looked at this from another perspective: "Parents are trying to protect the human rights of their LGBTQ children." Parents' support is invaluable, as demonstrated in the case of Sushant Divgikar, one of Mumbai's most recognisable gay actors and entertainers. His confidence is due in no small part to the love and whole-hearted acceptance he got from his parents. Pradeep Divgikar, Sushant's father, said, "Frank and free discussions lead to sharing and caring, which are integral to the ethos of this group. We have to have a more focused and structured approach as a group to become more effective and relevant."
Catch up on all the latest Mumbai news, current affairs from Mumbai, local news, crime news and breaking headlines here
Download the new mid-day Android and iOS apps to get updates on all the latest and trending stories on the go