We have often heard that music has the power to heal. For 44-year-old Roshan Mansukhani, nothing holds truer; over the past year-and-a-half, Roshan has been using "musical therapy" to bring drug-addicted teenagers out of their addiction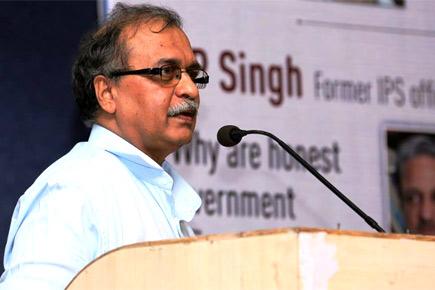 Suhas Gokhale
We have often heard that music has the power to heal. For 44-year-old Roshan Mansukhani, nothing holds truer; over the past year-and-a-half, Roshan has been using "musical therapy" to bring drug-addicted teenagers out of their addiction.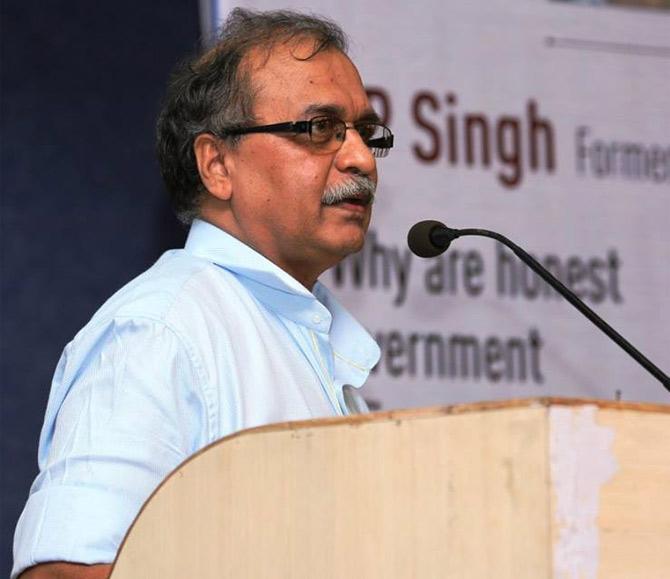 Suhas Gokhale. Pic/ Facebook

In 2015, Roshan had approached the Anti Narcotics Cell, offering to help tackle the rising drug menace via his tried-and-tested method of musical therapy. He attended a few awareness programmes by their (ANC's) side, during which, his (Mansukhani's) talks on musical therapy received a great response from the audience. However, there were no concrete steps taken to introduce his therapy as a method for curing drug addiction amongst teens. On Wednesday, Roshan again got in touch with the authorities, asking them to include him in their awareness programmes.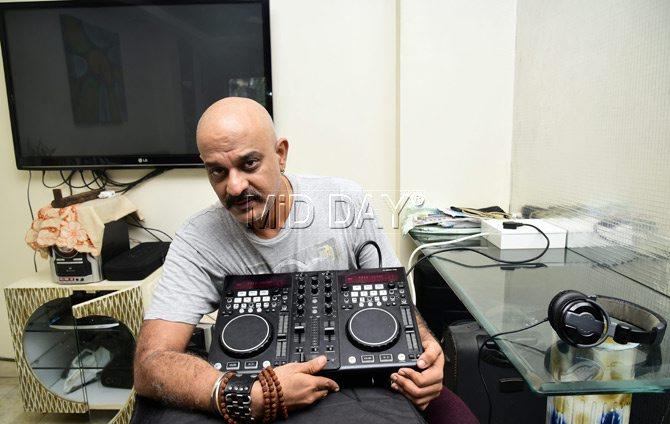 Roshan Mansukhani who rehabilitates drug induced children via musical therapy at his home in Oshiwara, Mumbai. Pic/ Shadab Khan

"My request as a citizen is to join hands with the authorities, and help our youngsters by sharing a passion—music—which is a healthy one," said Mansukhani, a resident of Oshiwara, Andheri (W). "I am seeking the authorities' support to conduct workshops on music in colleges and social institutions, to create an awareness of this growing drug abuse. I had approached the ANC last year as well and received a positive response from them, but since there are lengthy procedures to everything, the plan did not work out."

Theory behind the practice
So, how does this work? How can music cure someone of their addiction, especially in cases of teenagers who are hooked onto hard chemical substances such as mephedrone? According to Mansukhani, who teaches students how to work a DJ console, music provides a healthy distraction. "When these kids realise that they can make people dance to the music they are playing, it gives them a more positive outlook on life," he said. "I talk to them as a friend. That's when the exchange of ideas happen and then eventually, the transformation towards the real world with a positive attitude develops in the child. I have a format of eight sessions, with each child, and by the end of the third session, visible changes in the child's attitude can be seen."
"The basic principle of Roshan's practice is perfect," said 59-year-old Suhas Gokhale, ex- senior police inspector, Anti Narcotics Cell, who had met a few of Roshan's students who had at the time, been completely cured of their addiction. "When a person is addicted to drugs, there is a sense of euphoria that they experience. This is because of the dopamine released by the brain, which is responsible for creating a bubble of artificial happiness." According to him, children get excited while learning how to spin music, which in itself, naturally secretes dopamine in the brain, instead of having it (dopamine) triggered artificially.
"Yes, musical therapy can heal and cure," admits the ex ANC official. "The problems with today's generation is that the youngsters are not involved in anything productive, which is why they get hooked on to drugs. They are too busy on their phones or on the on the internet, and think they know everything." Why then, hasn't musical therapy been used as an efficient tool for de-addiction programmes? "To be very frank, very few people are seriously concerned about the drug epidemic. Today, we have 5.5 lakh addicts in Mumbai and Thane, but the total number of beds in hospitals for such patients, numbers at a mere 200."
Social taboo
Music is used as a two-way communication tool by Roshan, who is more of a friend than a therapist. His therapy sessions include a combination of making music, listening to different genres of it, and discussions between him and the teenager(s). "Music therapy is known all over the world to ignite a surge of confidence in a person," he pointed out. "It is only in our country, that we treat drug addicts like untouchables, which is not the right attitude at all. My fight is against changing this mindset of society."
"Drug addiction is a social taboo in the modern day Indian society, despite of how progressive we claim to be," said Roshan. "When a person comes back from the hospital after an accident, we welcome them back home. But when a person who was into drugs, comes back from rehab, we shy away from interacting with them. Drugs are a reality and its only going to get worse; we need to change our outlook and discuss this epidemic with our children with an open mind."
Doctor speaks
"Music can be used as a supplementary measure to help curing addiction," said Dr. Smriti Bhatia, MBBS. "While listening to music, endorphins are released in the brain…in some cases, the dopamine secretion also increases. Dopamine is a feel good hormone…there have been studies when the levels of dopamine increase when the person is in love, or eats chocolates. I think musical therapy has a similar approach—that of providing a distraction. If you're on the verge of addiction, then sure, music can help you take a U-turn. But when you reach the point of addiction, music wouldn't serve as a complete cure."
"If one likes the music that is being played, their brain will automatically secrete endorphins such as dopamine," said Marius D'souza, junior doctor, JJ Hospital. "But drugs like mephedrone and other such amphetamines have a certain psychological dependence, as well as physical withdrawal symptoms. I don't think music would prove to be an apt substitute for such an addiction. But yes, when the entire process of counselling and providing guidance is combined with musical therapy, it might help in battling drug addiction. But music alone, as a cure, is most likely to fail."
Voices
16-year old Amit Sahini (name-changed), one of Roshan's students who came out of addiction: "I was into MDMA earlier. I enjoyed it because it gave me a lot of energy. After my musical therapy sessions with Roshan, I started feeling a change; the music gave me the same energy as the drug. The first change that came about during my sessions, was that I began to feel free, mentally. Today, I have been clean for a year, and am currently playing football at the Barcelona Sports Academy in Andheri East. I still play music regularly as well."
18-year-old Raj Shah (name-changed): "I was into meth for two months, and used to do it regularly. But after I took up music, the amount of meth I used to intake reduced drastically, and then I stopped doing it altogether. Music became my drug after that."