From her perch as one of Mumbai's leading socialites to her similar role in New York, philanthropist, entrepreneur and intrepid traveller, Meera Gandhi appears never to let the dust settle under her restless feet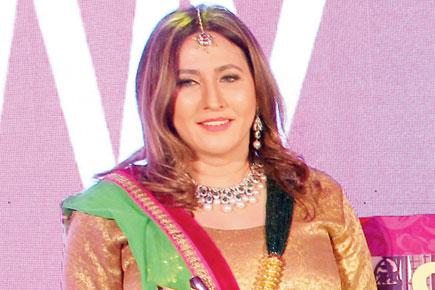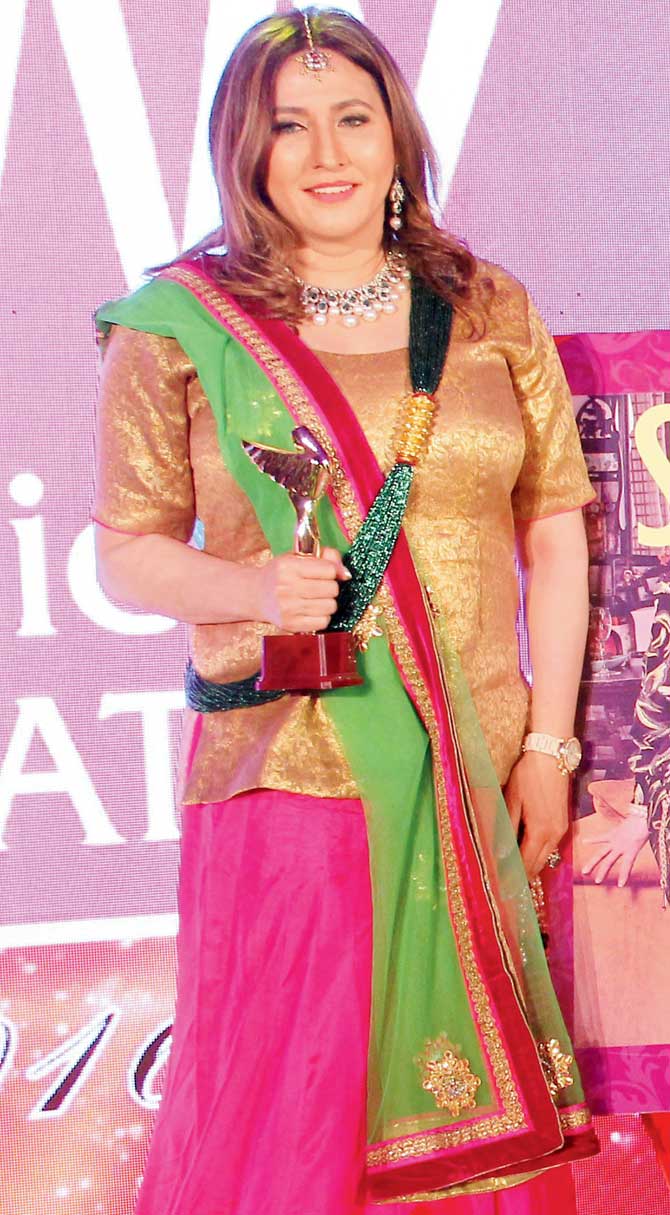 Meera Gandhi
From her perch as one of Mumbai's leading socialites to her similar role in New York, philanthropist, entrepreneur and intrepid traveller, Meera Gandhi appears never to let the dust settle under her restless feet. This weekend saw the erstwhile Mumbai chi mulgi launch 'The Meera Gandhi Show,' her new talk show on TV #TheMeeraGandhiShow on health, happiness and joyfulness. "Enjoy my joyful and well-paced talk show. Wishing you abundant joy!" she said by way of introducing it.
ADVERTISEMENT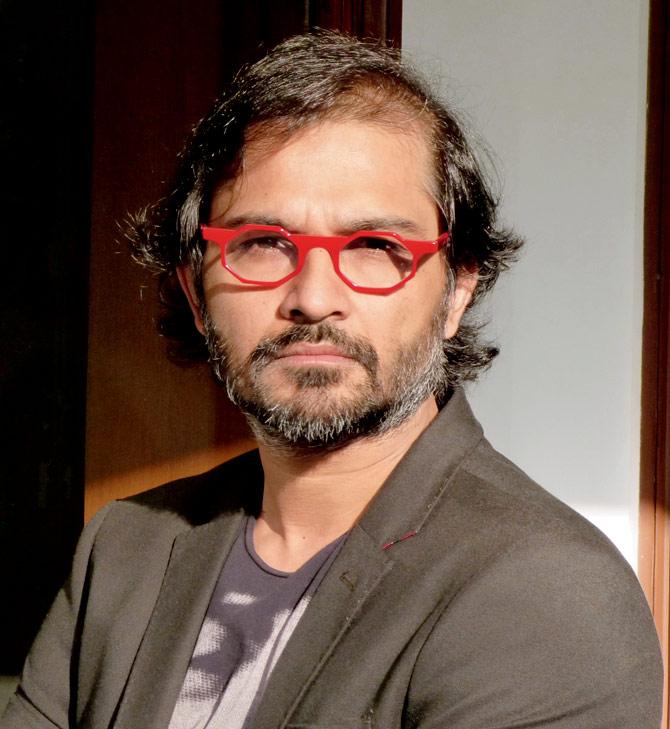 Abhay Maskara
Art for country's sake
A most significant and hush-hush meeting was held last week when Delhi-based Neha Kirpal, the dynamic founder of the India Art Summit, flew down to meet some of Mumbai's leading gallerists for addressing the issue of the impending GST Bill, and how it would impact the already beleaguered art world. Present at the discussion were Abhay Maskara, Usha Mirchandani, Mortimer Chatterjee, Khorshed Pundole, Arshiya Lokhandwala, Shanti and Sangita Chopra amongst others, with conference inputs from Dadiba Pundole and Aparajita Jain.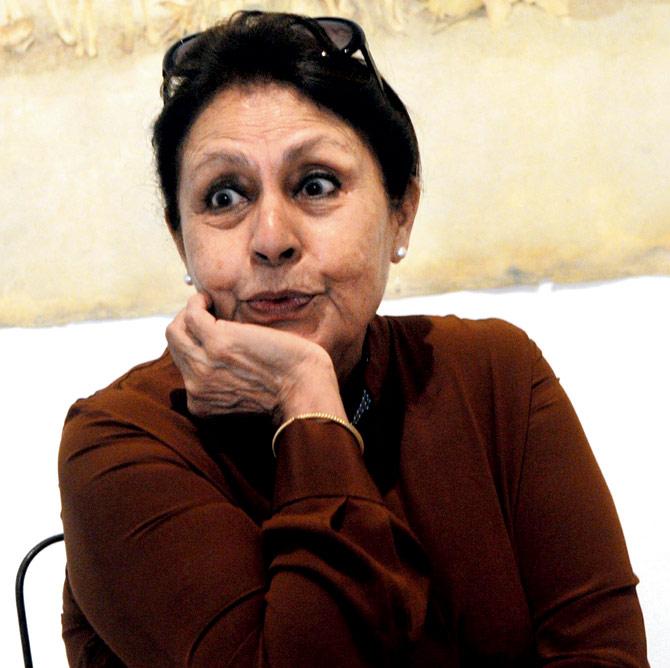 Usha Mirchandani
"It was decided that the art community should make a pitch for the 4% slot, as there was a very small percentage of artists/galleries who earn top dollar, and a tax that was any higher that what is being charged currently (between 12.5% and 13.5%) would kill the industry," said a source.
"What is more significant is that there was a discussion to set up of an association working title National Visual Arts Association (NVAA), which would take a representation to Finance Minister Arun Jaitley to emphasise the importance of supporting the art community in India.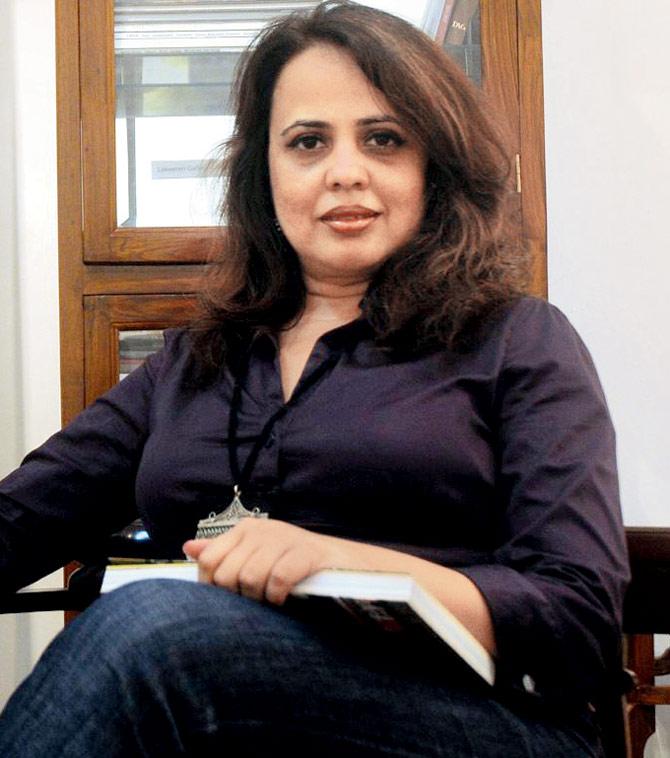 Arshiya Lokhandwala
With approximately 5-6 million Indians involved in the art and crafts sectors, and the positive impact of Kochi Muziris Biennale and India Art Fair on tourism culture; education, outreach and engagement art ought not to be viewed as a luxury but as every Indian's right to enlightenment," said the source.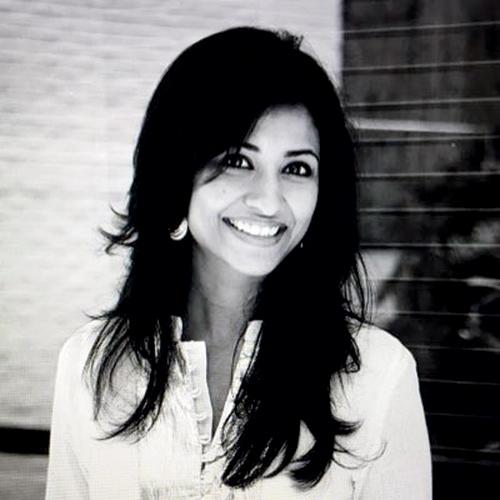 Aparajita Jain. Pic/Twitter
A vibrant art climate in a country is indicative of a nation's health. Art heals, inspires, and adds unqualifiable richness to our lives. Isn't art as important as branded paneer, frozen vegetables and broomsticks — items to be taxed at 5% on the list approved by the GST Council? One hopes that the answer to that is self-evident to the powers that be.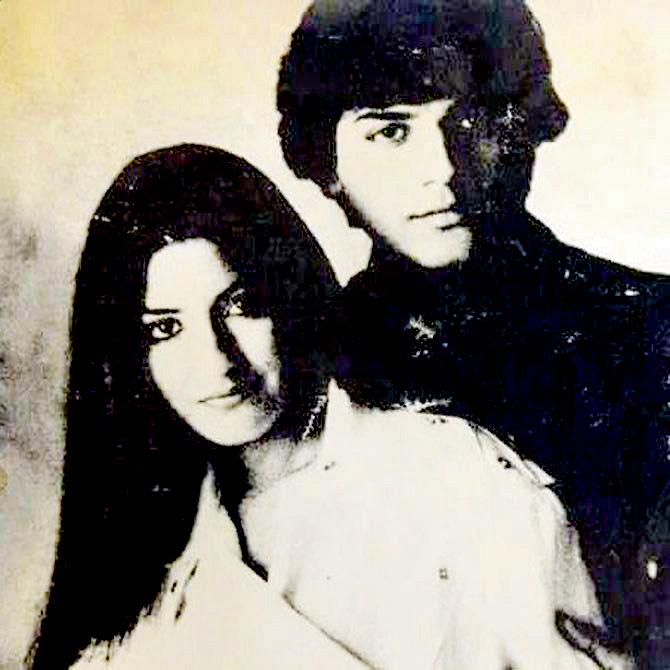 Nazia and Zoheb Hassan
Nazia's nieces
In the eighties and early nineties, the brother-sister duo of Nazia and Zoheb Hassan was a runaway success, selling more than 75 million records worldwide with hits Disco Deewane, Star, and Hotline, and a fan-following that extended from the Indian Subcontinent to South America. But with the untimely death of Nazia in 2000 — she succumbed to cancer — and her grief-stricken brother's reluctance to carry on, their fans were left bereft of the happy, upbeat music from of the good-looking Pakistani siblings. But talent never dies, and word comes in that the legacy continues through the London-based Zoheb's talented school-going daughters Allyana and Mia Hassan.
"They are presently working with a top British music producer on their new single "Hold On Tight" that the younger sibling, Mia, has composed," says their proud father.
And yes, while the girls love to sing their father and aunt's hit pop tracks, they want to make an album of their own, says Zoheb, adding, "Of course, right now, they are busy study-ing for their upcoming mid-term exams."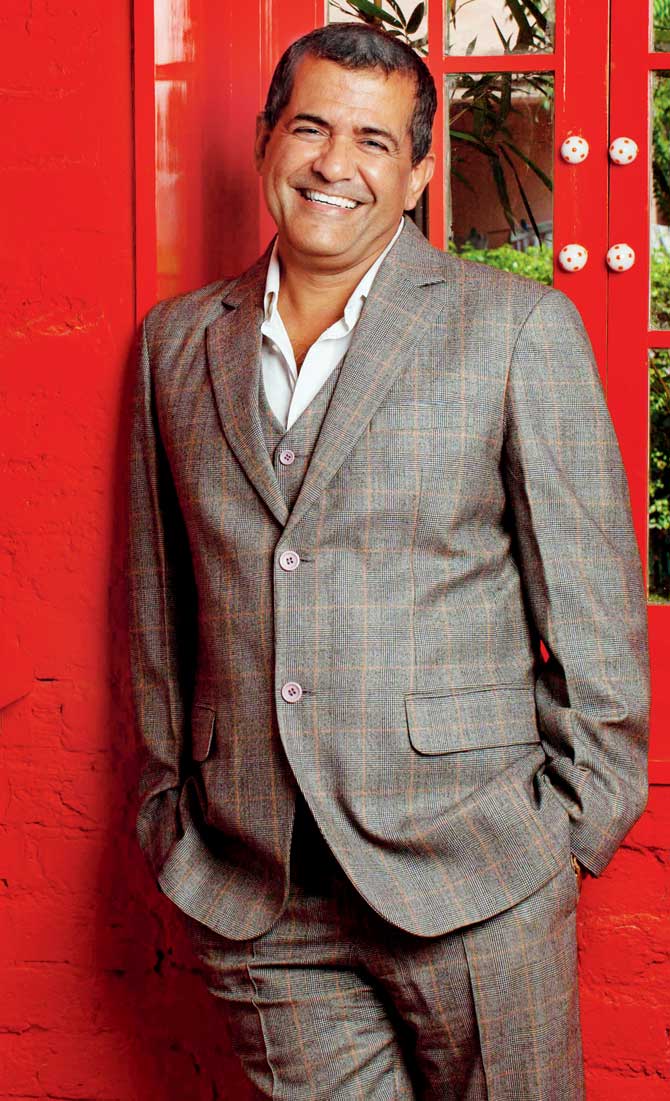 AD Singh
It's playtime, folks
"It's a big week ahead for us," said restaurateur AD Singh, when we caught up with him over the weekend. "Two of our best and hippest restaurant brands are set to open in Mumbai," added the consummate man about town, while enjoying some Sunday afternoon time with his daughter, the feisty Zoe Tara. Singh was referring to the launch of 'Toast and Tonic,' an outpost of his hugely successful offering in Bengaluru, which will open its doors at BKC, and 'Hello Guppy' next door to it.
Singh spoke, even as Zoe Tara mounted an attempt to sabotage his restaurant spiel. "Oww! She's jumping on my head now," said Singh delightedly cutting short the telephone call, as Zoe Tara was all ready to be taken for a play date to the club. Because, as one of the country's most successful restaurateurs knows, nothing is as important as playtime with a five-year-old.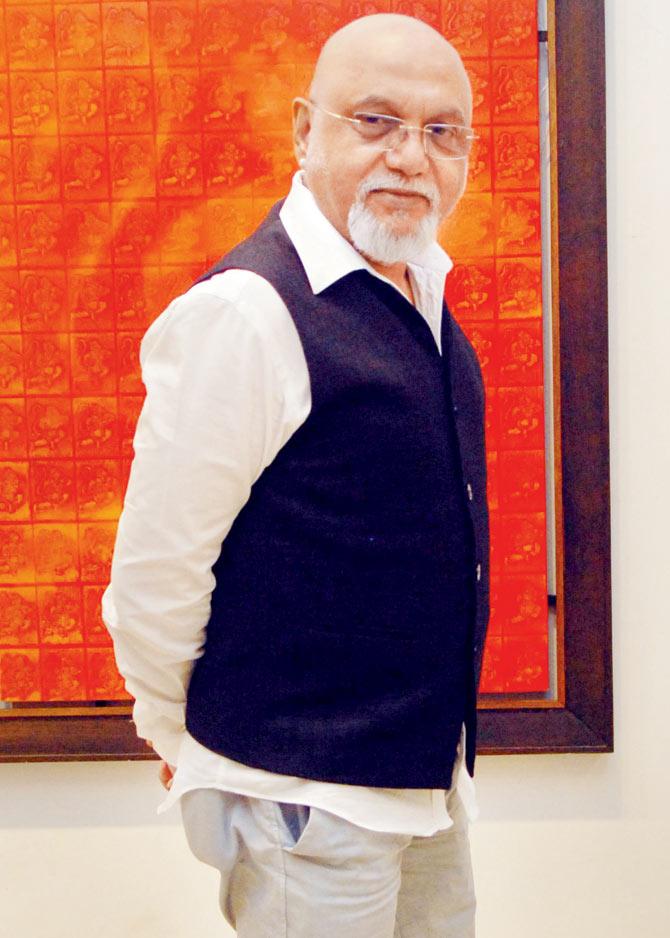 Pritish Nandy
A Sunday with the trolls
We aren't sure Pritish Nandy had a relaxing Sunday yesterday, as he was the latest victim to be trolled for his seemingly innocuous and, on the whole, sensible social media posts. Large sections of Twitterati took offence at his tweets on various issues, such as GST, censorship, and nationalism. "Those were days when everyone was free to have their own say. Not like today when 70% of India has taped its mouth shut," was one of the tweets that had triggered the backlash. And it is a measure of how wearying the whole business is, that after diligently responding to all the trollers by the late afternoon, the consummate wordsmith Pritish, decided to call it a day and throw in the towel. "Ok guys, the troll shift is over. Go home now. And don't forget to collect your wages from those who hire you. Will meet again another day," he posted.
Nice!