Crime and black magic seem inseparable. A number of cases have been reported of people resorting to various criminal activities in the name of tantrik treatment. Here are some shocking instances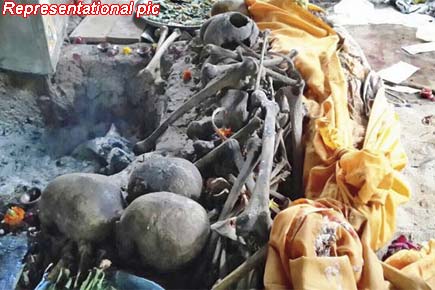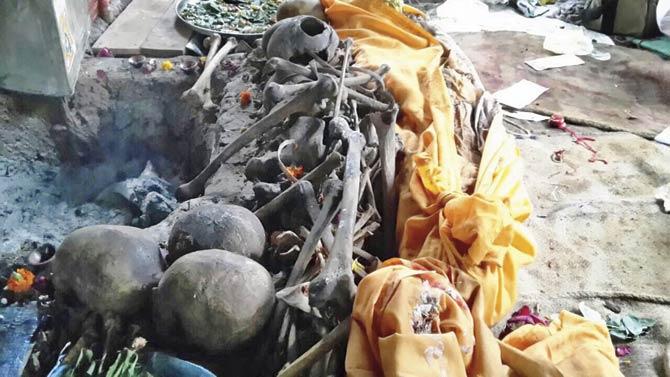 Crime and black magic seem inseparable. Over the years, a number of cases have been reported of people resorting to various criminal activities in the name of tantrik treatment. Here are some shocking instances
May 2014: Tantrik dressed as Sai Baba, had sex with actress to 'exorcise her'
In a bizarre case of blind faith, a daily soap actress who was allegedly raped and conned of Rs 26 lakh by a tantrik told the police that the man had come to her dressed as Sai Baba, and that she had been convinced the man was a manifestation of the revered saint. The actress had consulted the tantrik, who in the guise of performing a puja to ensure that the actress won a flat in a MHADA lottery she so cherished, raped her. He also escaped with Rs 26 lakh she had made as an offering, but was arrested by the Charkop police.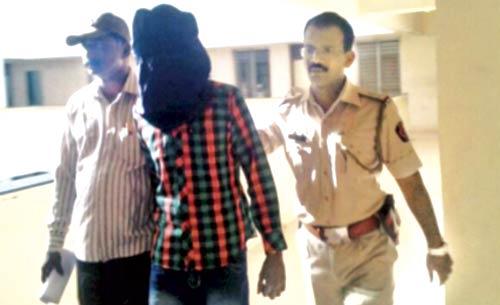 The arrested accused was identified as Ismail Azim Khan, a Mahim resident, and cops seized a costume similar to the robes worn by Sai Baba from the accused, along with other puja paraphernalia. According to Senior Police Inspector Anand Koli of Charkop police station, "Whenever the actress visited Khan, he dressed as Sai Baba and presented himself as an incarnation of the saint."
The woman was introduced to Khan by another tantrik Bhagwandas. The latter managed to convince the woman that Khan the 'Sai Baba' would give her respite from all her problems and also help her win the MHADA lottery. She was told to follow his instructions unfailingly. Khan, accompanied with Bhagwandas, went to the actress' residence dressed as the saint and equipped with a broom to bless her. "He told me that I had a ghost inside my body, and that if I wanted to get rid of it I would have to have sex with him," the woman said in her statement.
December 2014: Sons arrested for conspiring with tantrik to disrobe, kill mother
In a shocking incident of alleged human sacrifice to appease the gods for money and happiness, two brothers conspired with a woman tantrik to torture and kill their mother to acquire wealth and prosperity. The two brothers - Kashinath Dore and Govind Dore - of Dandval village of Thane district who approached woman tantrik Bachubai Khadke of Takeharsh village have been arrested.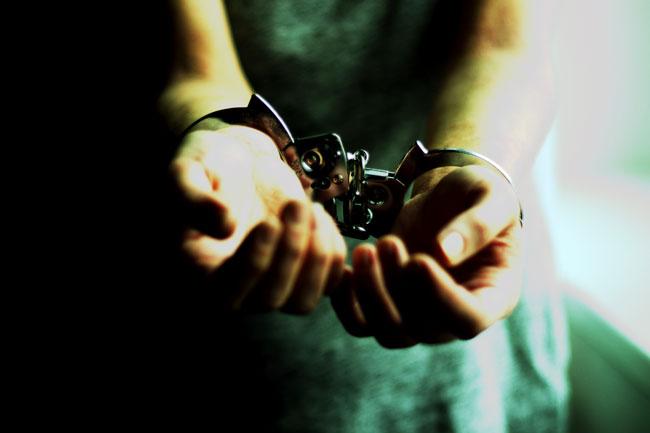 The Dore brothers on Bachubai's advice tortured, disrobed and sacrificed their mother Budhibai Dore to acquire wealth and prosperity. The incident, which took place in October, came to light after the woman's daughter Rahi Pingle, who also lives in Takeharsh, approached a local social organisation to inform police. The two brothers told Pingle how they, despite all efforts, failed to acquire riches and she asked them to meet the woman tantrik for advice.
Bachubai reportedly told the brothers that their mother and sister were "witches" who were obstructing their progress. She ordered the brothers to bring their mother and sister to her for 'tantrik treatment', which could end their bad spell. At the time of Diwali festivities in October, the brothers lured their mother and sister to Bachubai who pushed them into confinement, deprived them of food or water in the name of treatment, and weakened them physically. A couple of days later, Bachubai allegedly made Budhibai and Pingle nude, gouged out Budhibai's eyes and later killed her in a tantrik ritual in the presence of the brothers. A terrified and completely nude Pingle managed to escape and travelled around 40 km to reach her home.
March 2015: 'Tantrik' uses evil spirit threat to molest woman for 8 years
The police apprehended a self-professed 'tantrik' for repeatedly sexually harassing a woman and threatening to haunt her parents as an evil spirit if she refused his advances. The tantrik was exposed on March 4, when the 37-year-old woman was rushed to Shushrusha Hospital in Dadar, after she consumed poison in an attempt to take her life.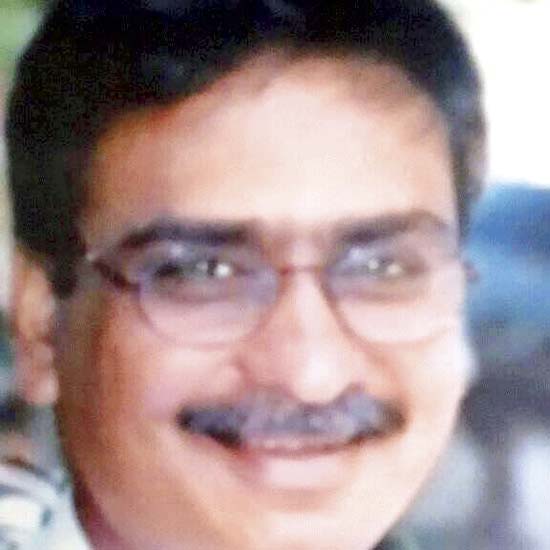 The survivor told the police that a tantrik, identified as Shantilal Shah (56), had been harassing her and had even extorted Rs 2 lakh from her, claiming that if she refused, he would turn into an evil spirit and hurt her parents. She said she had first met him in the car showroom she worked at, where Shah had gone to buy a car. He told her that he was a tantrik and could see into the future and control spirits.
She claimed that on that day itself, the accused had hypnotized her, and since then she started believing in the things he told her. She said that whenever she was in trouble, she would contact Shah and would feel better after speaking to him. One day, he told her that she had a lot of bad energy that needed to be released. He asked her to remove her clothes and began to molest her. Following this, he abused her and even forced her to perform oral sex on several occasions, threatening to haunt her parents otherwise.
November 2015: Tantrik promises to make it rain money, leaves 60-yr-old penniless
A 60-year-old widow was left penniless by a tantrik who promised to make it rain money. Looking to gather enough funds for her son's wedding, the senior citizen had borrowed Rs 11 lakh to give it to the conman after he promised to triple the amount. The senior citizen, Sunita (name changed), lives in Parel with her son. While she works at a heart care facility in the western suburbs, her son works in a private firm. They were facing considerable financial strain, and Sunita was worried about how she would arrange her son's wedding.
A woman who visited Sunita's workplace struck up a friendship with her and learnt about her financial stress. She suggested that Sunita visit a tantrik called Mayur Kale in Borivli. The woman who made the suggestion to Sunita, told the baba everything about her - that she was worried about finances and her son's wedding," said a police officer from RAK police station, where Sunita lodged her complaint. When Sunita went to meet the tantrik, she was shocked that he knew so much about her.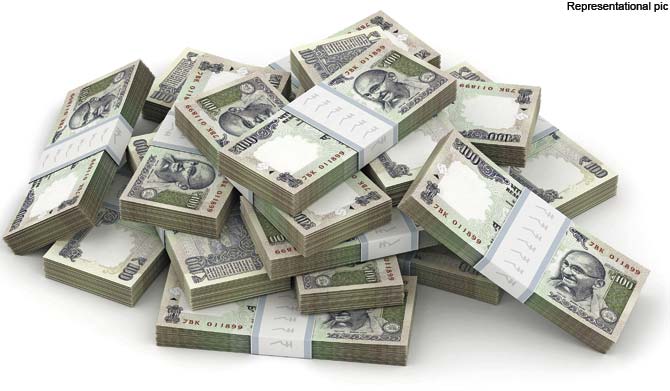 A police officer said, "Everything was pre-planned. The baba told Sunita not to say anything and he observed her for a few minutes. Later, her told her everything about her life. He said she was suffering from financial losses and was worried about her son. He gained Sunita's trust completely." All around there were pictures of the tantrik making money shower down. He told Sunita he would do the same for her; with the help of a special pooja, he would triple the amount of money she brought.
Sunita wanted as much money as possible, and so she decided to take a loan. The tantrik sent her to one Shivlinga, a resident of Mira Road, who lent her Rs 11 lakh after she gave him her flat's papers. Hoping to soon possess more than Rs 30 lakh, Sunita gave the money to the tantrik, who promptly disappeared.
January 2016: Man held for digging in neighbour's home for black magic ritual
A 55-year-old man was arrested for breaking into his neighbour's house and digging a pit inside to allegedly conduct black magic rituals there. However, when the police questioned him, he claimed he had merely dug the hole on the instruction of a tantrik, who told him he would find gold there. The incident took place in the Bangri Pada neighbourhood of Pal Nagar, Malad (E). Locals spotted that a house had been broken into, and informed the police. When the cops got there, they found the accused were digging a pit inside the house. They arrested one of the culprits, Pahelu Gauda, but the others managed to flee.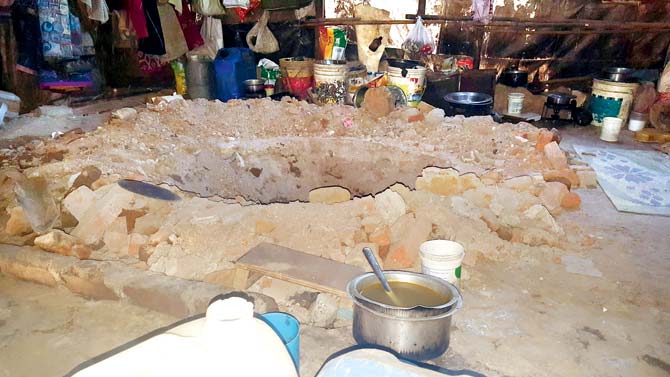 The police found artefacts of black magic at the spot, and booked the accused under the IPC and the black magic Act. However, Pahelu told the cops that he was merely digging for gold. Pahelu told the police that he had been under financial stress for a few years as he was unemployed. When he told his friend, Raju, about it, he was put in touch with a baba who claimed he could help Pahelu find riches.
Pahelu went to meet the baba, who told him he needed to inspect his house. Upon arriving there, the tantrik said there was nothing in Pahelu's house but there was buried treasure to be found at his neighbour's house. On the baba's direction, Pahelu, Raju, the tantrik's wife and his younger brother allegedly broke into the neighbour's locked house and began to dig a pit. By the time the police got there, the pit was 1.5 feet deep and 4 feet wide.
February 2017: 55-year-old rapes woman under garb of black magic
In January 2017, a 55-year-old house help was held for raping a 30-year-old maid by threatening to perform black magic on her. The accused had assured the maid nine months ago that he would help her reunite with her husband, who had left her, through black magic. Savita (name changed) was living with her husband and two kids in Antop Hill. After problems cropped up, she left him, took the kids and started living with her mother.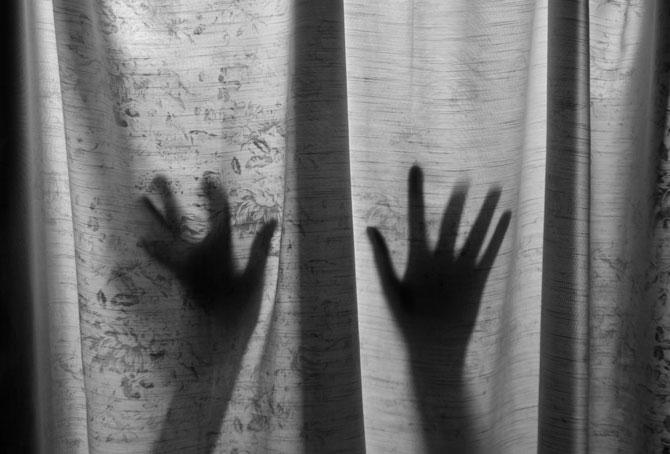 She got a job as a maid in Babulnath area, where she befriended Yashwant Shelar, who also worked as house help in the same building. After she told him about her troubles, he told her that he knows black magic that can help change her husband's mind. Last December, Shelar called Savita to an abandoned room and asked her to hold a lemon. "He told her the lemon is sacred and we have to do some ritual holding it. After that, he forced himself on her. Savita tried pushing him away, but he told her to obey him, or her husband wouldn't come back to her," said an officer.
In mid-January, Shelar came to Savita's workplace and threatened her saying, 'If you don't do as I say, I will perform black magic on you that will break all ties you have with your husband and he'll forget you forever.' "Shelar then raped her and also warned her not to speak about it to anyone," said the officer.