As the succession battle to Sathya Sai Baba's Rs 4,000 crore empire heats up and the name of an unassuming 33 year-old PA to the late guru emerges, Sunday MiD DAY looks at India's saintly kingdoms to find out who after the guru, calls the shots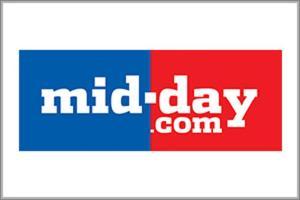 As the succession battle to Sathya Sai Baba's Rs 4,000 crore empire heats up and the name of an unassuming 33 year-old PA to the late guru emerges, Sunday MiD DAY looks at India's saintly kingdoms to find out who after the guru, calls the shots

(With inputs from Sheetal Sukhija) Illustrations/ Satish Acharya

The PA who might succeed Sai
Who: Satyajit
Reported to: Late Sathya Sai Baba
After Sathya Sai Baba's demise, as questions of the successor to his Rs 4,000 crore empire built in Puttaparthi in Andhra Pradesh arose, one name emerged -- the late godman's personal assistant (PA), Satyajit.

According to rumours, the godman has left a will naming his PA as his successor. However, on Thursday last week, the Sathya Sai Central Trust ruled out the chances of Satyajit taking over. According to the trust, Satyajit was chosen by Baba for personal service. He is an employee of the Trust and the next head will be from among the existing trustees. What has emerged, however, is the story of an unassuming 33 year-old attendant, who grew up to become the late godman's most trusted follower.




Satyajit is of Mangalorean origin and became Baba's PA in 2003. He was a student at the Sathya Sai Institute of Higher Learning in Puttaparthi and obtained an MSc and MBA with a gold medal from the institute. Baba apparently first met him during the presentation of the gold medal, an occasion when Sayajit rendered a speech about the Baba. Satyajit's parents live in Whitefield, Bengaluru and have reportedly also served in the Sathya Sai Central Trust.

Having always maintained a low profile, Satyajit's proximity to the godman first emerged when it was learnt that he was the only person allowed to visit Baba in the ICU, after he had suffered multiple organ failure. While Satyajit's inconspicuousness at Baba's funeral remains unexplained, reports have emerged that he is under police protection on account of threats to his life.

Veera Agarwal, a Gujarat-based photographer and devotee, who has over the course of years taken many of Baba's photographs, says, "It was in 2005 when I first noticed a person who was always close to Baba. The connection between the two was magical. It was as if Baba had to just think of something and Satyajit would appear with the object." Talking about the special place Satyajit held in the godman's life, SS Naganand, Member, Council of Management, Sathya Sai Baba Central Trust says, "Satyajit was Baba's student and now assists the Central Accounts Manager at the Trust. Baba always maintained a fatherly relationship with all his students. Satyajit was one such student and because of his single-minded devotion, he got a special place at the lotus feet of Sathya Sai Baba."

All for the love of a brother
Who: Bhanumathi Narasimhan
Reports to: Sri Sri Ravi Shankar
Sri Sri Ravi Shankar's Art of Living Foundation (AOL) is a mammoth organisation. It is considered to be one of the world's largest volunteer-based non-governmental organisations, reaching out to over 300 million people in over 140 countries. It is even consulted upon by the United Nations Economic and Social Council. Everyone knows about the preeminent position that the spiritual leader holds in the foundation, but is it Bhanumathi Narasimhan or Bhanu didi, as followers of Sri Sri Ravi Shankar call her, who calls the shots in AOL after the guru?u00a0




Sri Sri Ravi Shankar's sister, Narasimhan is often spotted with him at many public and on-screen appearances. She has both his smile and easy grace and has been working with him for over 30 years, which includes the founding years of AOL.

She was born on January 11, 1958, in the small town of Papanasm in Tamil Nadu. She is married to a Bengaluru-based architect and holds a Master of Arts (MA) in Sanskrit. She lives in close proximity to the AOL ashram, controlling and coordinating various aspects of its functioning, while also spreading the Foundation's roots.

Narasimhan's husband and two children are also a crucial part of the foundation. "Her husband takes care of the administrative sections of AOL. Bhanu's older son holds a job with the World Bank in the USA, but also conducts AOL courses for college students there. Her younger son heads the export-related activities of the revenue-generating wing of the organisation that promotes Ayurveda," says Rahul Jain, an follower of AOL for 15 years.

Currently, she is Director of the Women Empowerment and the Child Care projects of the organisation. She has also played major roles in some of AOL's important projects like Gift-a-Smile (a programme that through donations seeks to make education accessible to children in rural areas) and VISTA India (a programme that tries to empower women who are illiterate, abused or in poor health).

Narsimhan has chaired four International Women's Conferences and received the 8th Sadguru Gnanananda National Award for excellence in social entrepreneurship. But, what keeps her in the constant limelight is the proximity she shares with the spiritual guru and the vast empire the family collectively runs.

The brother-sister duo, apparently have a lot in common and share a special relationship even within the premises of the ashram. "They are very close," says Jain. "Many years ago when AOL was not very big, we were all sitting together after the day's sessions, including guruji (Sri Sri Ravi Shankar) and Bhanu didi. Guruji urged us all to go home and retire, saying the same to Bhanu didi. She, despite knowing how guruji detests the word 'no', said so with a smile indicating that she wished to spend more time with him," adds Jain, elucidating the bond the two share. Narasimhan is also considered to be the first instructor of the Sahaj Samadhi meditation, an advanced mediation programme taught in AOL. "She has been a pioneer in the programme. She calls herself his first disciple," Jain says.

Amma controls the purse strings
Who: Swami Amritaswarupananda Puri
Reports to: Mata Amritanandamayi
Amma, the guru with a devotee list that runs into millions, is known for her smile, and her healing hug. With over 20,000 volunteers spread across 160 countries, and 500 centres of the three organisations she has founded -- the Mata Amritanandamayi Math, the Mata Amritanandmayi Mission Trust and Mata Amritanandmayi Charitable Trust (Amma also runs an international collective of charities called Embracing the World) -- one man looks after Amma's affairs.




Swami Amritaswarupananda Puri, the vice chairman of the parent organisation, the Mata Amritanandmayi Charitable Trust, was Amma's first disciple to turn sanyasi in 1989. But his connection with her goes back further. As a 22 year-old living in the small district of Parayakadavu in Kerala, Amritaswarupananda (then called Bala Gopal) had appeared for his final year exams in Economics in 1979. But he was pretty sure he wasn't going to pass.

"As a young man, I was interested in acting and singing and I never paid much attention to studies. Of course, after my exams I realised that I was in deep trouble," says Amritaswarupananda in an interview to Sunday MiD DAY.

"I visited Amma, who received visitors at her home then, for guidance. Once I met her, my outlook to life changed," says Amritaswarupananda.

Together with five college mates, who were equally inspired by Amma, he set up the Mata Amritanandamayi Math in 1981 and registered it as a charitable organisation. They assumed the role of trustees, with Amma as chairman and founder. This has remained unchanged, even as the number of organisations run by the trust has steadily grown. The trust runs meditation centres, satsang groups, medical colleges, hospitals, Ayurveda centres, computer technology institutes, and higher secondary schools, besides a sprawling ashram that houses 3,000 permanent residents, at Parayakadavu, which has now been renamed Amritapuri.

Amritaswarupananda, who is Amma's second in command, says that all the trustees have signatory powers, but Amma takes every big decision.

"Every decision from the smallest to the biggest matter is personally supervised by Amma. My job is only to report to her. I inform her of all the activities of our centres," says Amritaswarupananda.

u00a0For an organisation that earmarked Rs 200 crore for rehabilitation of those affected by the Tsunami in 2004, and donated one million dollars to those affected by the hurricanes Katrina and Rita in the US in 2005, it's clear that the trust's coiffeurs are flowing. And, as of now, it's Amma who seems to control the purse strings.

"We're not concerned with questions of Amma's successor," says Amritaswarupananda. "When the time comes, she'll tell us what to do."

Caretaker of the shishya parivar
Who: Padmasunder Vijayji
Reports to: Acharya Vijay Ratnasunder Suri
The 54 year-old successor of Acharya Vijay Ratnasunder Suri is hardly the mobile phone toting personal assistant you'd imagine a godman to have around. Padmasunder Vijayji is a sadhu too, and in fact, is not allowed to use any gadget, including a cell phone. Sitting across Suri in an airy room on the top floor of the Abhinandan Swami Jain Mandir in Sion, Vijayji is surrounded by 12 disciples, ranging from 16 to 85 years of age.
u00a0



This is Suri's shishya parivar -- disciple family -- who travels with the guru everywhere he goes, whether to offer a discourse at a nearby Jain temple or to the National Stock Exchange. It falls upon Vijayji, however, to take care of them. This includes teaching them scriptures and supervising their bhiksha. He even inducts new disciples -- four of the boys sitting in the room in diaphanous white robes are his disciples.

Vijayji is Suri's first cousin and became his disciple in 1976. He was barely 19 years old at that time. He spent a year learning the ways of a wandering sadhu -- walking barefoot wherever he went and spending hours understanding the scriptures. He knew he'd have to give up garlic and onion and drink only boiled water at all times of the day. He could have no contact with women. And, he would have to renounce his bank balance.
"My father told me to stay with Bhai Maharaj (Suri) for a year and see if I liked being there. If I didn't, he told me, I could return to our regular life, and he would get me married," recalls Vijayji, a slight man wearing square spectacles and a pleasant smile.

His year of training went by quickly and Vijayji was convinced he didn't want to rejoin the world.

"Mere bhai sansar mein hain (My brothers are in the regular world)," says Vijayji, explaining why the thought of looking after his parents didn't make him anxious while renouncing the world.

In 1981, his father joined him in the shishya parivar.

As Suri's successor, Vijayji will inherit no financial possessions -- the shishya parivar has no role to play in the Ratnatrayee Trust, which publishes religious books, including the 250 titles written by Suri. The trust publishes books in Gujarati and also offers Marathi and English translations of some.

What he will inherit is Suri's cult following in the Gujarati community, where followers run into lakhs. And those who haven't sat for his discourses know him better for the two year-long journey he undertook to meet members of the Parliament, including Sonia Gandhi, Rahul Gandhi, Lal Krishna Advani and the late Arjun Singh in 2006, to oppose the government's decision to introduce sex education in classrooms. Suri and his disciples travelled to Delhi by foot, taking two years to reach. They stayed at the capital for four years, where Suri met the President of India to put forward his point.

Will Vijayji, who accompanied Suri in his padyatra undertake a similar journey to tackle the New Delhi government head on? Only time will tell.