Here's all you need to know about the K.M Nanavati v The State of Maharashtra case that shook the judicial system in 1959 and has served as an inspiration for Akshay Kumar starrer 'Rustom'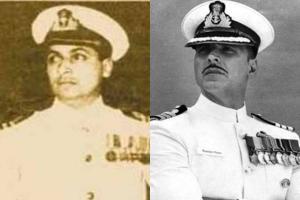 Cdr Kawas Nanavati, Akshay Kumar (in a still from Rustom). Pics/mid-day archives
Long back in 1959, commander Kawas Manekshaw Nanavati, a Naval Commander, was tried for the murder of Prem Ahuja, his wife's lover in a court case which received unprecedented media coverage and inspired several books and movies.
Commander Nanavati, accused under section 302, was initially declared not guilty by a jury under section 302 but the verdict was dismissed by the Bombay High Court and the case was retried as a bench trial. The case was the last to be heard as a jury trial in India, as the government abolished jury trials.
ADVERTISEMENT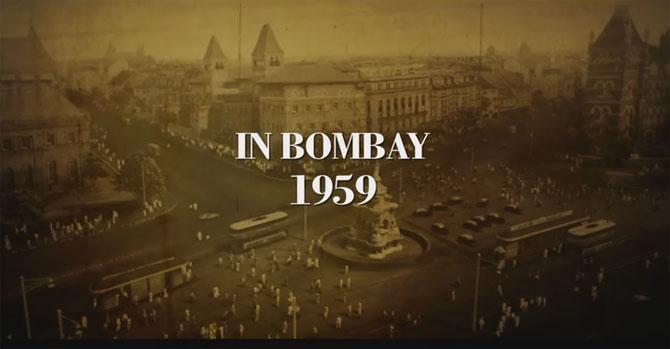 A shot from the trailer.
Who was Kawas Manekshaw Nanavati and Sylvia
Commander Kawas Manekshaw Nanavati was a commander with the Indian Navy. He married English born Sylvia in 1931. They had two sons and a daughter. With the nature of his job, Nanavati was frequently away on assignments for long periods of time which is when Sylvia fell in love with a friend of Nanavatis-Prem Bhagwan Ahuja. However, Sylvia, though in love with Ahuja doubted his intentions to marry her. She had even expressed her desire to divorce Nanavati. She had mentioned in a letter dated 24 May 1958, she wrote "Last night when you spoke of your marrying and the various other girls you might marry, something inside me snapped and I knew I could not bear the thought of your loving someone else…"
Case for prosecution. Source: Blitz December 2, 1961. Pic/mid-day archives
The confrontation
On April 27, 1959, when Nanavati returned home from one of his assignmentsm, he found Sylvia aloof and distant which is when he questioned her. Sylvia, who now doubted Ahuja's intention to marry her, confessed about the affair to her husband. Nanavati went to the Naval base, collected his pistol on a false pretext from the stores along with six cartridges, completed his official duties and proceeded to Ahuja's office. On not finding him there went straight to his flat. At Ahuja's residence, Nanavati confronted him and asked him whether he intended to marry Sylvia and accept their children. Prem replied "Will I marry every woman I sleep with?" and Nanavati killed him firing three shots, says court records.

Aftermath
Nanavati then headed straight to confess to the Provost Marshal of the Western Naval Command and on his advice, turned himself in to the Deputy Commissioner of Police. The jury in the Greater Bombay Sessions court pronounced Nanavati as not guilty.
The accused commander. Source: Blitz, October 24, 1959.Pic/mid-day archives
The court case
The main argument of the case was whether Commander Nanavati shot Ahuja in the 'heat of the moment' or whether it was a premeditated murder. While Nanavati would be charged under culpable homicide, with a maximum punishment of 10 years, in the former scenario, he would be charged with murder in the latter situation, the sentence being death or life imprisonment. When asked by the judge, Nanavati pleaded not guilty in court. His lawyers argued it as a case of culpable homicide not amounting to murder, while the prosecution argued it was premeditated murder.
Nanavati goes to jail. Source: Blitz September 17, 1960. Pic/mid-day archives
The verdict
The accused, K.M.Nanavati, was an upright, moral and patriotic person serving the country. There were all the evidences that he had committed murder after being provoked and had no economic benefits in it nor was he a career criminal. And he had willingly surrendered himself afterwards to the police. The case went to the Bombay High Court which agreed with the prosecution's argument that the murder was premeditated and sentenced him to life imprisonment for culpable homicide amounting to murder. The Supreme Court upheld the conviction. Nanavati spent three years in prison. Vijaya Lakshmi Pandit, then governor of Maharashtra, pardoned Nanavati.
"The Tragedy of the Eternal Triangle." Source: Blitz, October 17, 1959. Pic/mid-day archives
Support
The incident both shocked and riveted the entire country. Influential Parsis held regular rallies in Mumbai, with the largest being an event held at Cowasji Jehangir Hall, to support the Governor's decree that suspended Nanavati's life sentence and put him under naval custody, until his appeal was heard by the Supreme Court. At that rally, 3,500 people filled the hall and around 5,000 stood outside. Nanavati also received backing from the Indian Navy and the Parsi Panchayat, while the Sindhi community backed Prem Ahuja's sister Mamie Ahuja.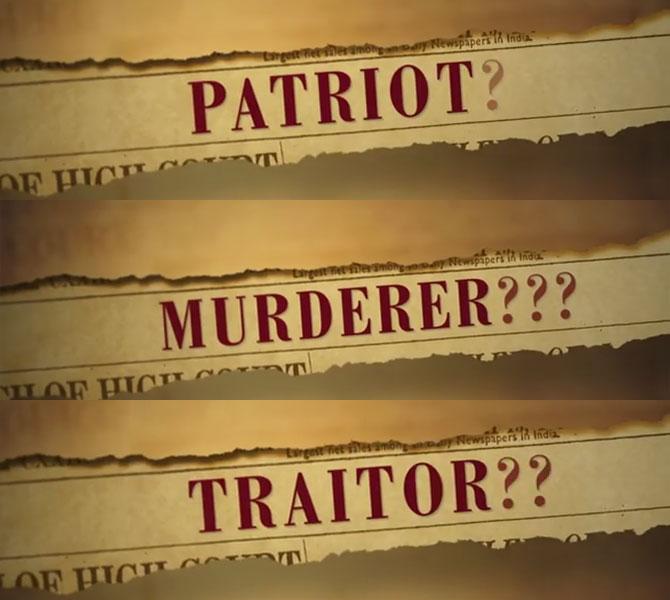 A shot from the trailer
Movie similarities
The movie plot is based on the case where Rustom (Akshay Kumar) is a naval officer who married Cynthia (Illeana D'Cruz) against his father's wishes. Vikram (Arjan Bajwa)'s role is based on Prem Ahuja while Esha Gupta plays his sister. Rustom is tried for murder in court, with defence and prosecution lawyers fighting it out. Akshay Kumar's Rustom also uses the tagline '3 shots that shook the nation' which was the headline used by tabloid Blitz which was championing Nanavati's cause that had caught public imagination that a 25p copy was sold at Rs 2 in those times.