Tuberculosis patients registered within a centralised data will benefit, but some feel amount allocated is very less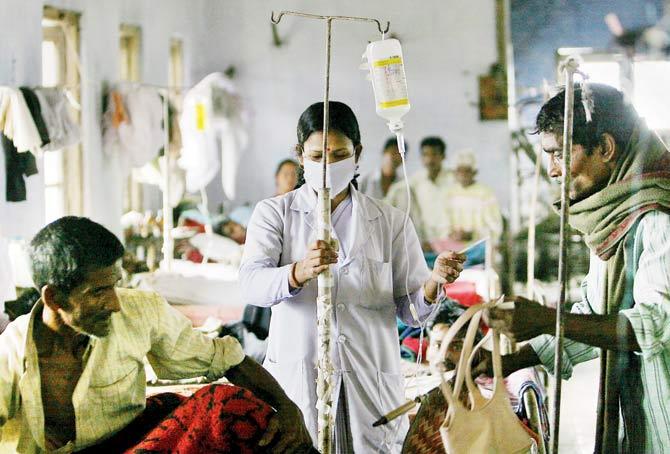 Govt Hospitals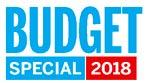 In an attempt to eliminate tuberculosis in India, Finance Minister Arun Jaitley allocated Rs 600 crore in the Budget for nutritional support to TB patients. Under the scheme, Rs 500 per month will be provided to a TB patient undergoing treatment in the country. All TB patients registered within a centralised data, after inspection of their required documents, will get the amount in their bank accounts.
While TB patients and activists have welcomed the move, some feel that the amount is too less. "This is a welcome move, and I think, for the first time, the central government has announced the need for nutrition for TB patients in the Budget. There has always been a focus on drugs but not on nutrition in the Budget. If TB patients seriously consume proteins and antioxidants (omega 3 and 6 fatty acids) every day, they can recover 100 per cent," said Dr Lalitkumar Anande, chief medical officer at the Sewri TB hospital.
The National Strategic Plan for Elimination of Tuberculosis aims to reduce the number of TB cases from 217 new cases per 1,00,000 people in 2015 to 44 by 2025. As per a report of WHO, India topped the list of seven nations with the highest number of TB cases worldwide in 2016.
Registered patients to benefit
The central government created the scheme, understanding that in fighting TB nutrition is the most important, as it helps to improve patients' immunity. Jaitley said, "TB claims more lives every year than any other infectious disease. It affects mainly the poor and malnourished. My government has, therefore, decided to allocate an additional R600 crore to provide nutritional support to TB patients at R500 per month for the duration of their treatment."
Under the scheme, all registered TB patients will have to provide their details with bank accounts to the local municipal TB department officer. Following this, officers will inspect the documents and register the patient within a centralised data system, which is in the process of being launched. Then, on a monthly basis, they will be sent the money for food.
"So far, TB patients are given free treatment at DOT centres. The only hurdle was the nutrition; so now, through this scheme that has been addressed. All the registered TB patients will have to submit official documents, like Aadhaar card, and bank details. Following an inspection, the money will be transferred," said Dr Daksha Shah, head of TB department, BMC.
Money allocated too less
However, some activists said the money allocated is far too less for the patients to consume nutritious foods regularly. "How can anyone buy nutritious foods, which are really expensive, with R500? They should have allocated more. This is just a face-saving act, when lakhs of TB patients are undergoing treatment," said Sunil Joshi, a TB activist.
Echoing him, Dr Anande said, "The amount is too less to meet the target of nutrition, but I am thankful that it has been taken into consideration. I am sure the Budget will increase."
Rs 600 crore
Allocation for nutritional support to registered TB patients
Rs 52,800 cr
Budget allocation for the Health Ministry for 2018-19
Rs 1,200 cr
Budget allocation for the National Health Policy, 2017
Catch up on all the latest Mumbai news, current affairs from Mumbai, local news, crime news and breaking headlines here
Download the new mid-day Android and iOS apps to get updates on all the latest and trending stories on the go