Baroda Cricket Association (BCA) appoints former India international cricketer Jacob Martin as their Ranji Trophy team's coach. Martin was arrested in 2009 in connection with a human-trafficking case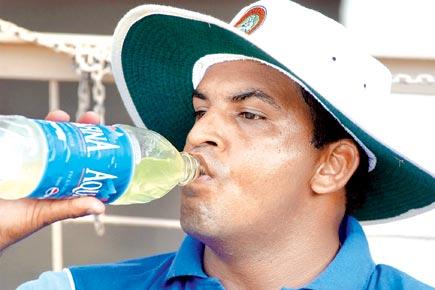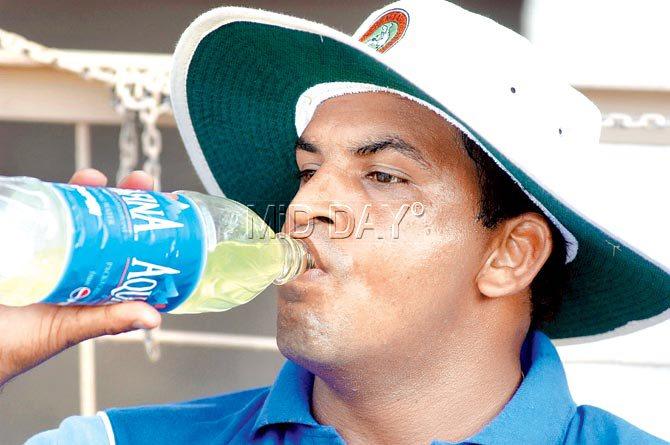 Jacob Martin. Pic/mid-day archives
At a time when the Supreme Court of India is trying to clean up the mess and bring about transparency in the way the Indian cricket board functions, the Baroda Cricket Association (BCA) seems to have taken a backward step by appointing former India international cricketer Jacob Martin as their Ranji Trophy team's coach.
A few Baroda senior players and BCA officials felt Martin's appointment as coach is completely against the Lodha Panel recommendations. They pointed to BCCI's criteria for selectors which bars anybody with a criminal record from applying for the job.
Martin (44) played all his international games overseas with a highest score of 39 against Pakistan in Perth during the 1999-2000 season.
Also Read: Arrested in 2011 for human trafficking, BCCI pays tainted Jacob Martin one-time grant
"How can someone who has spent time in Tihar Jail and whose case for which he was convicted, still pending be appointed as the Ranji Trophy coach? BCCI's 'no criminal record' rule should also hold true for coaches and other office bearers," said a senior player in the Baroda team.
"This is completely unethical," said another official, adding, "He may have been a very good cricketer, but he hasn't been a law-abiding citizen. BCA has set a bad example by appointing him as coach. There are so many senior cricketers in Baroda who could easily have occupied the post."
Martin was arrested in Delhi in 2009 in connection with a 2003 human-trafficking case that was registered at the Indira Gandhi International Airport police station. It was alleged that Martin had taken a youngster named Nimesh Kumar with a fake passport to the UK on the pretext of playing cricket in exchange for money. Kumar later disclosed that his trip to the UK was arranged by Martin with the help of another associate for a sum of Rs 7 lakh.
"Martin formed a bogus team — Ajwa Sports Club — and identified himself as a playing member," the then Deputy Commissioner of Police at the Indira Gandhi International Airport, RA Sanjeev, was quoted as saying by PTI.
The report also said that Martin was repeatedly asked to assist the investigation but he refused and subsequently the Supreme Court rejected an anticipatory bail plea filed by Martin and asked him to surrender. The Delhi Police also announced a cash reward of Rs 25,000 for anyone who would provide information about him.
In April 2011, Martin was arrested from Babarpur area of Shahadra in the national capital and was sent to judicial custody. His bail plea was dismissed repeatedly saying "no relief can be granted to him as he was running away from law" and that "the allegation against him was serious and he has done a disservice to the game which is close to the hearts of millions".
Martin, who was also an employee of the Indian Railways was also dismissed from service after his arrest.
When contacted by mid-day, the secretary to the Lodha panel, Gopal Shankar Narayanan said: "No chance that someone with such a record can be appointed coach."
However, BCCI secretary Ajay Shirke said, "The matter pertains to a state association and BCCI doesn't influence decisions of its members, especially relating to cricket."
Revival Group member Snehal Parikh, who is the secretary in-charge of the BCA after the management sacked sitting president Samarjitsinh Gaekwad during the AGM in July didn't answer calls and text messages.
Read Story: Jacob Martin arrested in human trafficking case
A message from advocate Subhash and Seema Gulati, who are handling Martin's case in Delhi High Court said, "Yes, the Delhi Police arrested Martin for something which he didn't commit. He was however sent to judicial custody but there was no concrete evidence to press charge against him and he is now out on bail. No charge sheet has been filed in this case too. We filed a revised petition against the charges and now the discharge application is pending in Delhi High Court. This will come up for hearing very soon."
Martin said, "I have full faith in the law and I am sure that I will come out clean. I just want dedicate the rest of my life to the game and nothing else."
A senior BCA cricketer who has represented India for a considerable length of time and who also held a high position in the BCCI, said on condition of anonymity. "People with criminal history are MPs and ministers. What is the harm if he becomes a coach? Mind you, he hasn't been proved guilty yet. He is a cricketer so let him do what he does best."