On cricket legend Sir Donald Bradman's birth anniversary, we bring to you some really interesting facts about the most brilliant batsman in cricket history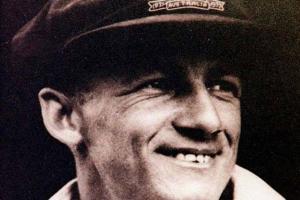 An archive photo of Sir Donald Bradman
On cricket legend Sir Donald Bradman's birth anniversary, we bring to you some really interesting facts about the most brilliant batsman in cricket history.
Also Read: Remembering Don Bradman: Mid-day recalls recent trip to his residence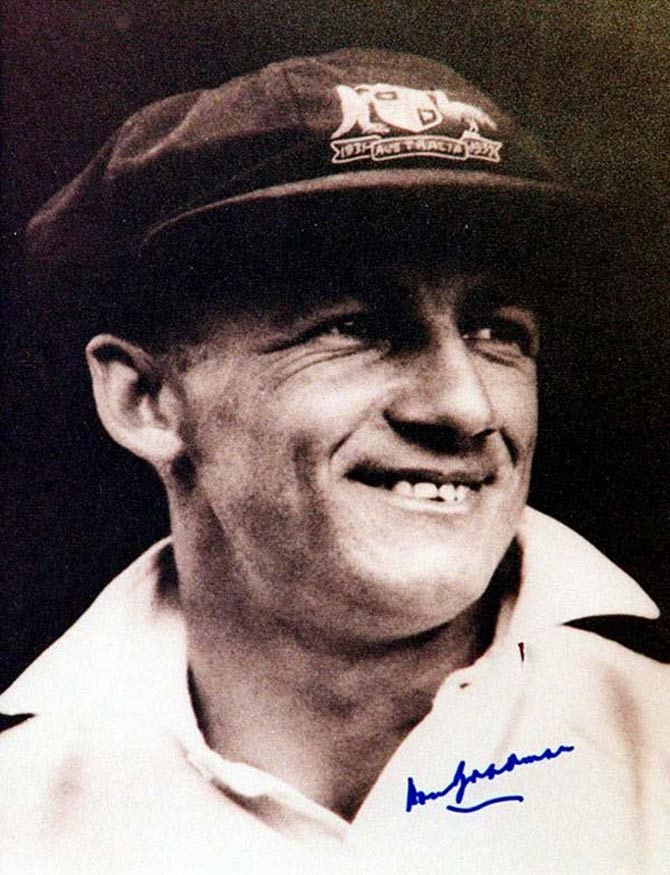 Sir Donald Bradman. Pic/ AFP
As a child, he 

learned

 to bat by hitting a golf ball with a cricket bat against a water tank stand.

Don Bradman's favourite subject in school was mathematics.
There was a variety of dahlia named after Don Bradman.
Bradman composed and recorded a song called 'Every Day is a Rainbow Day for Me' in 1930. As a pianist, he recorded two songs titled ''An Old Fashioned Lockett' and 'Our Bungalow of Dreams'.
During his last innings in his career, he needed just 4 runs to attain a batting average of 100. He was dismissed for a duck. His words after his dismissal were 'Fancy doing that!
ABC's postal address in all capitals of state and territory is PO Box 9994. This is in honour of Bradman's Test average of 99.94
Bradman was never dismissed with his score in the 90s.
In 1948, Kathiawar, a regional team, abandoned an ongoing match against Maharashtra when the latter's batsman Bhausahibe Nimbalkar, was batting on 443. This is because they believed it would not be courteous for the batsmen to overtake Bradman's first-class individual record of 452 runs.
He was knighted in 1949, for his contribution to the game of cricket.
'Is Don Bradman still alive?', is what were among the first words Nelson Mandela used after he was released from prison after 27 years.
Catch up on all the latest sports news and updates here. Also download the new mid-day Android and iOS apps to get latest updates