India batsman Virat Kohli visited Chelsea's home ground at Stamford Bridge as a special guest on Tuesday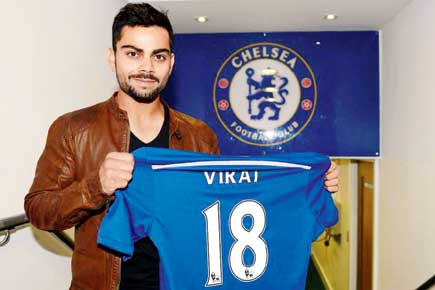 Chelsea FC tweeted this picture of Virat Kohli at Stamford Bridge, London on Tuesday
India batsman Virat Kohli visited Chelsea's home ground at Stamford Bridge as a special guest on Tuesday.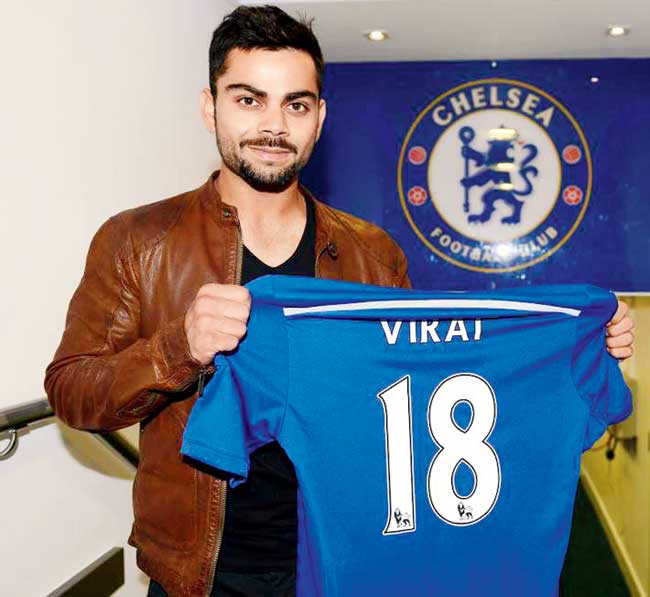 Chelsea FC tweeted this picture of Virat Kohli at Stamford Bridge, London on Tuesday 
India currently trail England 1-2 in a five-match there with the fifth Test beginning at The Oval on Friday. A picture of Kohli with a personalised No 18 Chelsea shirt was posted on the club's official Twitter account yesterday.
Earlier, members of the Indian team had also visited Manchester United Football Club in Old Trafford, Manchester before the fourth Test.