Like Sanjay Leela Bhansali, writer Anuja Chandramouli has chosen to interpret a 16th century poem on Rani Padmavati, and says her research proves it's downright laughable that Khalji's decision to capture Chittor was driven by anything than lust for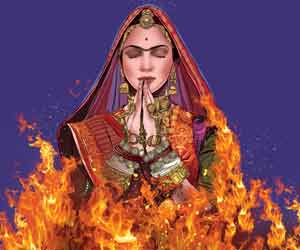 Until a year ago, the story of the 13th century Rajput queen Padmini, also known as Padmavati, belonged only to history. And, maybe, if Sufi poet Malik Muhammad Jayasi hadn't extolled her unparalleled beauty or the tragedy that befell her in his epic ballad Padmavat (1540 CE) three centuries after her death, this tale wouldn't have inspired Sanjay Leela Bhansali, who now finds himself at the centre of controversy for his depiction of the queen of Chittor. The voices of dissent, however, have done little to keep Chennai-based mythology fiction writer Anuja Chandramouli from pursuing the story. Her new book, Rani Padmavati (Juggernaut Books), seeks to give the queen her due as one who took on formidable odds and pushed the limits of courage. "What is happening to the movie is a crying shame," says Chandramouli of the Deepika Padukone-starrer. But, the good to have emerged from the embarrassment is the interest in unearthing her true story, she says. "Because, in my opinion, it is only when we take the trouble to remember the heroes and heroines of our past that their memories stay alive and the lessons they imparted, serve to light the way as we head into a troubled future."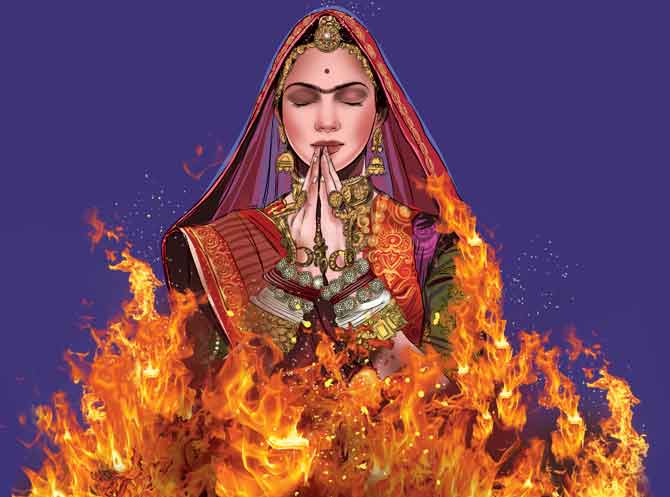 ADVERTISEMENT
Rani Padmavati, as Jayasi recounted in his fantasy poem, was a princess from Sinhal Dweep, erstwhile Sri Lanka, and was married to Rawal Ratan Singh of Chittor after he was swayed by her beauty. Both Jayasi, and the many fictional retellings that followed thereafter, have claimed that Alauddin Khalji, the Sultan of Delhi, had also heard about her good looks, and laid siege to Chittor to win her. Padmavati instead committed jauhar (self-immolation) to protect her honour. In that respect, she stood out among her contemporaries. "Mostly because in an age where women were treated as little more than broodmares and ornamental pieces in overflowing seraglios, she made her voice heard, defying the conqueror, who bayed for blood outside their doors to determine her own fate," says the writer.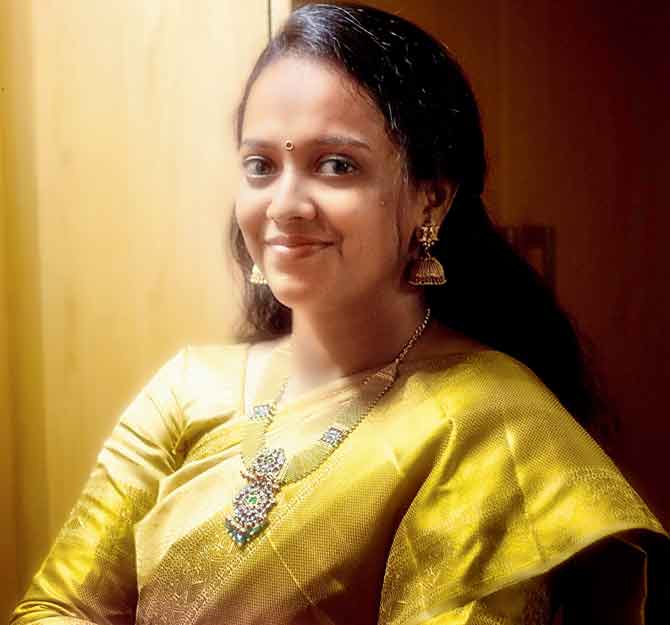 Anuja Chandramouli
And, while her book is a retelling of Jayasi's poem, Chandramouli insists she used his idea only as a springboard. "I liked the outrageous creative liberties Jayasi took with this source material. Ironically, enough, the poetic license he took cemented Padmavati's position among the immortals of history, myth and legend...but, I decided to forge my own path based on the research," she says. The research work, however, was a painstaking process. "There is very little information about her that can be counted as hard fact and historians from her time have been annoyingly silent where she is concerned," the writer says, adding that where there were gaps in the narrative due to a paucity of accurate information, she herself used a little creativity and educated guessing to pen the narrative.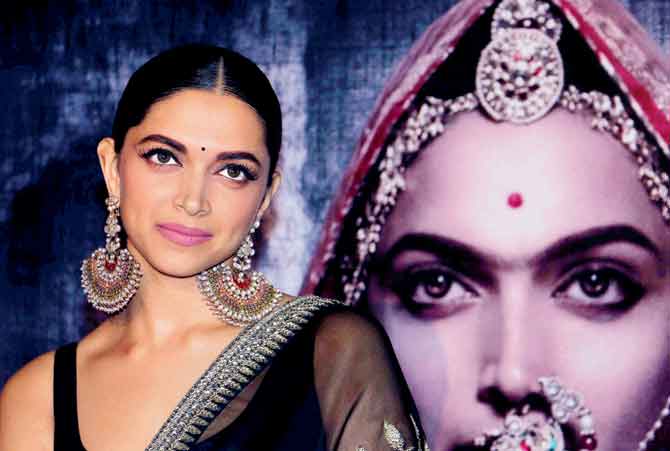 Having said that, the author doesn't deny that the story of Rani Padmini has been so successfully hijacked into the realm of myth that serious historians are convinced that she is a figment of a poet's imagination. "And, with good reason," Chandramouli says. Here, she explains how it was highly improbable and downright laughable that Khalji made his decision to capture Chittor on the strength of his supposedly inflamed passion for the rani. "He was an ambitious man who lived for gold, land and more of the same. In fact, some scholars have insinuated that his tastes in the boudoir tended not to be directed towards women. He did have a reputation for demanding that his fallen foes wed their daughters to him, but it was seldom about desire and mostly to establish his authority over them. Even Kamala Devi, the wife of Rai Karan of Gujarat shunned her odious husband and chose to marry Alauddin. Apart from this, there is nothing to indicate that he coveted the wives of other men," she says, adding, "Hence, my take on this famous forbidden passion is again different and more in keeping with historical facts."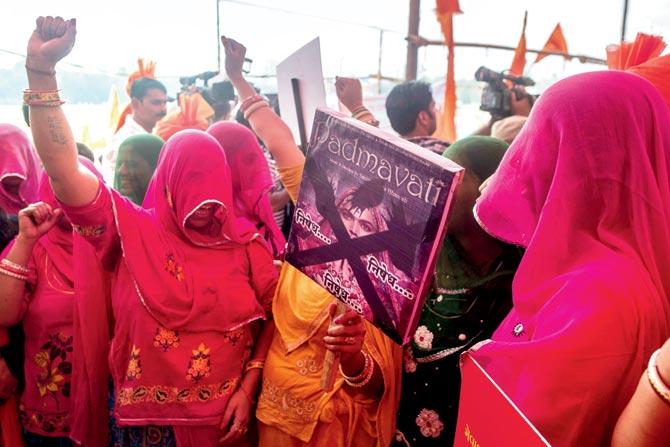 Deepika Padukone promotes the film; Akhil Bhartiya Maratha Mahasangha protest against Padmavati at Azad Maidan on November 20. Pics/GETTY IMAGES 
As far as the love story between Padmavati and her husband goes, Chandramouli think historians and storytellers have been most intent on portraying her as a larger than life paragon of virtue as opposed to a young girl with silly dreams of everlasting love. "It is obviously not a perfect romance, not the least because Padmavati was Rawal's second wife and there were plenty of other women of comparable beauty vying for his affections. It couldn't have been easy for the Rani to share her husband with not just rivals, but also handle the demands of running a kingdom on the brink of war. I wanted to take a closer look at the potential relationship they are likely to have had," she says, adding, "It also saddens me that the Rawal is often portrayed as a loser or coward when it is more likely that he was a rare kind of man, who was more of a pacifist of moderate ambition, given to choosing love and a gentle wife's embrace over warmongering."
The extensive re-looking at characters aside, the chapter depicting the Jauhar scene, she admits, was most difficult to write. Chandramouli, like Bhansali, was aware of inviting ridicule for making it appear like she was glorifying sati. "Consequently, you will find that in my version, the Jauhar has been treated in an unconventional manner, which makes it raw, visceral and heart-breaking, since it tracks the hitherto unknown events of treachery, baleful influences and spite that lead to the Rani's terrifying decision," she justifies.

However, discrepancies in both, fact and fiction notwithstanding, the writer believes it is important that these stories get told even at their most provocative or subversive. "And, it would be even better if long buried stories are helped to the surface without the aid of unnecessarily manufactured controversy. People have been asking me if I am scared about the fate of my book on account of the relentless controversy plaguing Bhansali's film and some wanted to know why I am courting trouble. All I can say is that I am not frightened in the least, simply because this is my country and it is well within my rights to tell a beautiful story."
Catch up on all the latest Mumbai news, current affairs from Mumbai, local news, crime news and breaking headlines here