Two Mumbaikars are scouring Indian farms to make indigenous superfoods available through their prize-winning start up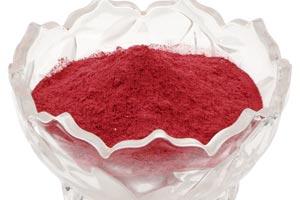 Beetroot powder
In 2013, when electronics engineer Anuja Jadhav was studying MBA in London, she had chalked out her future plan of action. She would return to India and launch a business around coconuts. "I saw coconuts as India's pride. The West is fascinated by them but they don't have it growing in their backyard. On the other hand, coconuts are plentiful in India but are not completely utilised," says Jadhav. The 28-year-old wanted to change that. Later, when she moved to Mumbai, a serendipitous meeting with Chirag Aggarwal, 30, a school friend employed with an e-commerce firm in Mumbai, strengthened the resolve. "Both of us wanted to help people lead healthier lifestyles by paying attention to the food that they were consuming," she says.
ADVERTISEMENT

Coconut sugar
Farm to home
In 2016, both quit their cushy corporate jobs, and launched Kokos Natural, a range of indigenous, organic alternative ingredients, sourced from farms across India. Apart from coconut sugar — Jadhav's personal favourite — their range includes beetroot powder, cassava flour, Himalayan pink salt and raw banana flour.
More recently, the company was awarded the Best Startup of the year in Organic Sector by the Union Minister of Agriculture, Radha Mohan Singh. "A couple of months ago, we received a call from the Associated Chambers of Commerce and Industry of India asking us whether they could nominate Kokos for the awards. We said yes," says Agarwal. Being rookies in the business, the two never expected to win. However, they were aware that joining the fray meant competing with big players in the market, and, in order to stand out it was necessary to work on their unique selling point.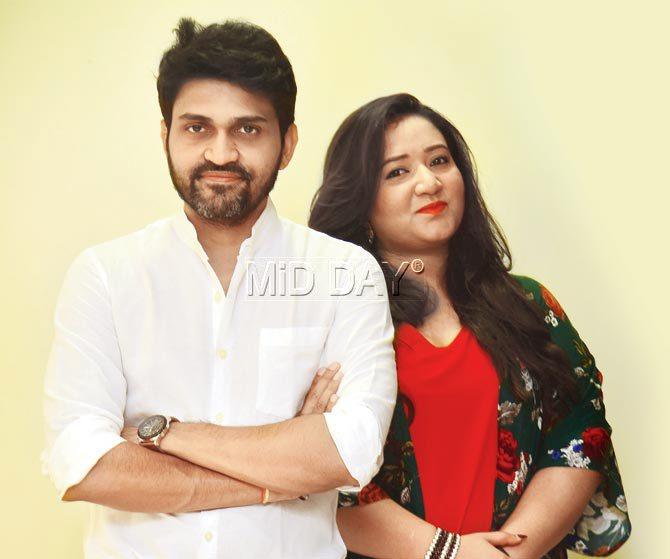 Chirag Agarwal and Anuja Jadhav. Pic/Atul Kamble
They decided to do away with popular ingredients like pulses and masalas. The target was to find Indian replacements to western superfoods. "Consider this: a middle aged man, say 50 years of age, has grown up eating upma, poha, sheera and dosa for breakfast. Is it fair to ask him to suddenly replace this with quinoa bowls, oatmeal, muesli or smoothie bowls?" she asks.
Building a network
The research for their products, which you can order online, involved touring several Indian states and interacting with farmers. The first challenge they set out to conquer was sugar. "Sweets are a big part of the way Indians eat — be it in tea or mithai. The goal was to replace processed sugar, which is harmful, with something natural that would still satisfy our tastebuds," she says. That's when they stumbled upon a farm on the outskirts of Coimbatore where farmers manufactured coconut sugar. The process of creating it, however, was laborious. "They first harvest the sap of the coconut tree from the flowers and collect it in matkis. The sap then is then heated because the evaporation process lowers the moisture content of the nectar. Once the sap has cooled and dehydrated it is then ground into granules," explains Jadhav. What makes it a worthy replacement of white table sugar is that it contains vitamin C, magnesium, zinc, iron and copper, he adds.
The beetroot powder, too, came out of their collective research. "We source mineral-rich beets from a farm in Gujarat. It's in powder form because it's easy to consume. Put it in milkshake or gravy, and you get your dose of nutrients," he says. Agarwal says these products are made on a micro level because the farmers' network is very limited. Moreover, the process of making organic ingredients is labour-intensive which explains the price [R150 for 125 gm of coconut sugar and Rs 140 for 200 gm of beetroot powder]. "They put their heart and soul into making it but there's nobody to market it. That's when we come into the picture," he says.
Catch up on all the latest Mumbai news, crime news, current affairs, and also a complete guide on Mumbai from food to things to do and events across the city here. Also download the new mid-day Android and iOS apps to get latest updates